Rand Paul: "We Have Had No Shortage Of Money"
Paul brushes off a lackluster fundraising quarter.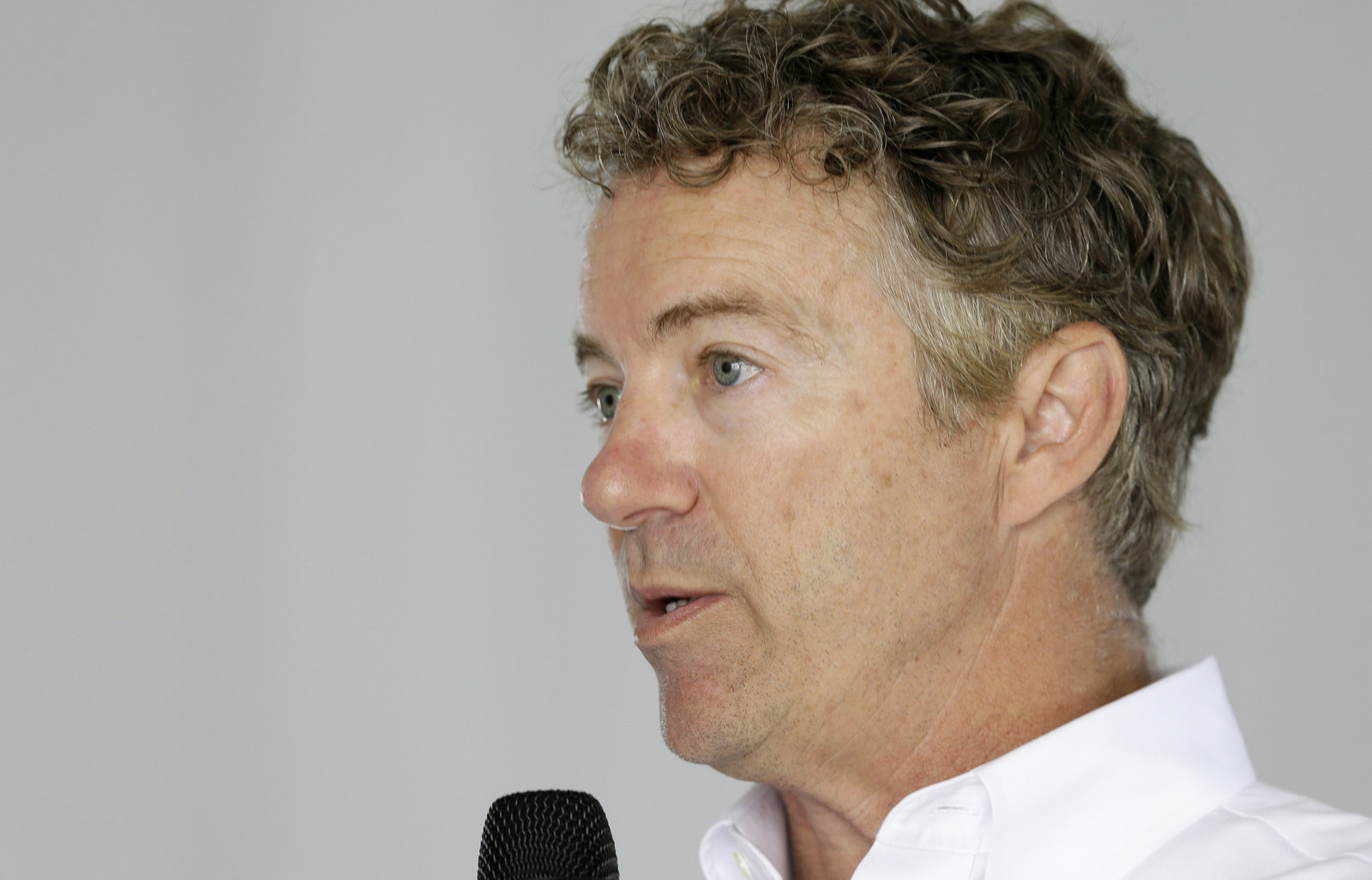 HOUSTON — Republican presidential candidate Rand Paul downplayed his lackluster fundraising on Friday, arguing that he is polling well and that his campaign has "plenty of money."
"We're raising plenty of money and I think there'll be a crescendo as we get into debates and can separate ourselves from the others," Paul said in an interview with BuzzFeed News after a campaign rally in downtown Houston. "We have had no shortage of money."
Paul's campaign reported $6.9 million raised in the latest fundraising totals released after the FEC's second quarter deadline. The main super PAC supporting his bid has not yet released its numbers. By contrast, rival candidate Ted Cruz has raised $14 million and Marco Rubio $12 million. While Jeb Bush raised just $11 million for his campaign itself, his super PAC raised a staggering $100 million.
The disappointing haul has been taken as a sign that Paul's iconoclastic bid has stopped creating as much buzz as it once did. "What the hell happened to Rand Paul?" conservative writer Erick Erickson wrote this week. "Rand Paul should be doing much better. He actually has a good story. He actually has positions that set him apart from the GOP field. He has a built in base of support from his father. But remarkably it appears Rand Paul will be less a factor on 2016 than his dad was in 2012."
NBC News led with the following on a story about Paul on Friday: "Remember Rand Paul?"
There are hopeful signs for Paul in the money race, particularly when it comes to grassroots support. Nearly half of his total — $3.2 million — came from small-dollar donors giving $200 or less.
"There's something to be said for having hundreds of thousands of donors that are small donors who can give again," Paul told BuzzFeed News. "When I ran for Senate I had someone who gave me thirteen dollars and 66 cents every two weeks for two years. So I've had people who are working class, making thirty, forty thousand dollars a year, become a maximum donor by giving a little bit out of each check.
"We have a really committed crowd," Paul said. "On a workday here, we have 800 people, which is pretty impressive."
However, Paul hasn't been able to bag a benevolent moneyman like the other top tier candidates. His network has looked to Silicon Valley as a potential fount of big money, but so far, key potential donors like Peter Thiel and Sean Parker haven't come through. And his positions on national security alienate the pro-Israel donor class from considering him.
Paul believes he's doing well regardless.
"We actually think we're in a great place," he said. "In poll after poll after poll we've been in the top tier. We've led some national polls, they go up and down, there's a new leader each week."
Paul is in Texas, his home state, this weekend for the rally in Houston and fundraisers and private meetings.