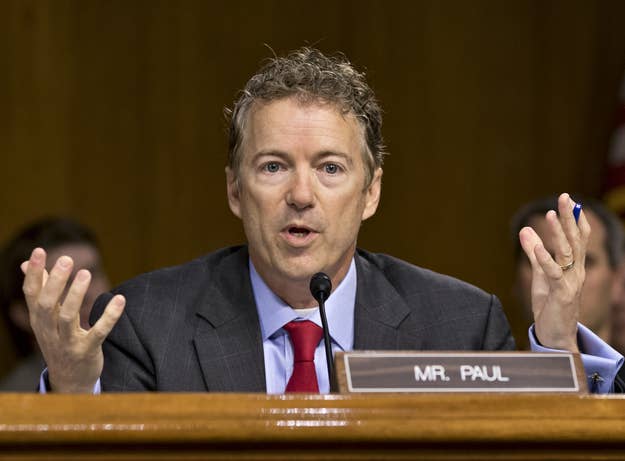 WASHINGTON — Kentucky Senator Rand Paul is visiting California this week to fundraise and visit tech companies, BuzzFeed has learned.
According to the trip's itinerary, Paul will fly to California today. On the 30th, he'll meet with Facebook executives at Facebook headquarters in Menlo Park, then deliver a speech at the Hoover Institute, a conservative think tank at Stanford University. In the afternoon, Paul will visit the Google campus and meet with Google executives.
The next day, Paul is scheduled to visit eBay headquarters and then give a speech at the Reagan Library Foundation at a dinner that the Paul source who passed along the details of the trip said will be attended by 950 people. Donors who have given over $25,000 will be in attendance. Paul will sign copies of his book, Government Bullies, there.
The source adds that the trip will include "fundraising and also a bunch of friend-raising," such as with the Frederick Douglass Society, a black conservative group.
The Paul family's libertarian politics have natural roots in parts of the tech industry. PayPal co-founder Peter Thiel was a significant donor to Ron Paul's presidential bid in 2012, giving $2.6 million to pro-Paul super PAC Endorse Liberty. Thiel met with Rand Paul during the Republican National Convention last year. Both Pauls have backed a libertarian manifesto supporting internet freedom, and Rand Paul recently gave a full-throated criticism of the Senate Permanent Subcommittee on Investigations questioning Apple on its tax practices, saying, "I'm offended by a $4 trillion government bullying, berating and badgering one of America's greatest success stories."