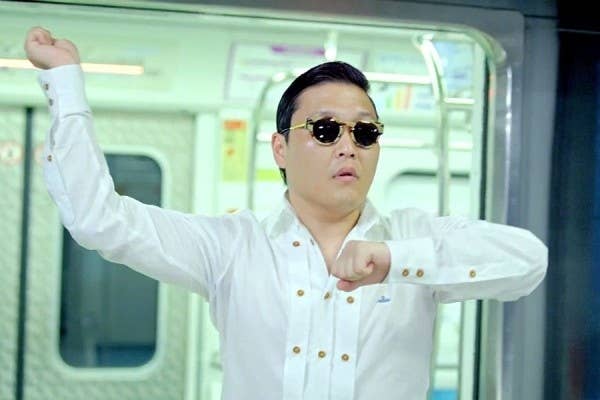 The First Family will attend a "Christmas in Washington" concert where South Korean rapper Psy will perform, a White House spokesman said, despite the artist's Iraq War–era anti-American remarks that have surfaced.
White House spokesman Josh Earnest confirmed that the Obamas will attend Christmas in Washington, a concert hosted by TNT and from which the proceeds benefit the Children's National Medical Center. The First Family traditionally attends each year.
Psy, whose smash hit "Gangnam Style" is the most-watched YouTube video ever, is scheduled to be one of the performers that night. On Friday, a performance of his from 2004 came to light in which he smashed a model U.S. tank at an Iraq War protest concert and rapped about killing "those fucking Yankees" "slowly and painfully."