Perry Camp Smooths Over Turkey "Islamic Terrorists" Response
"It's something he's interested in," says Coates. Indeed!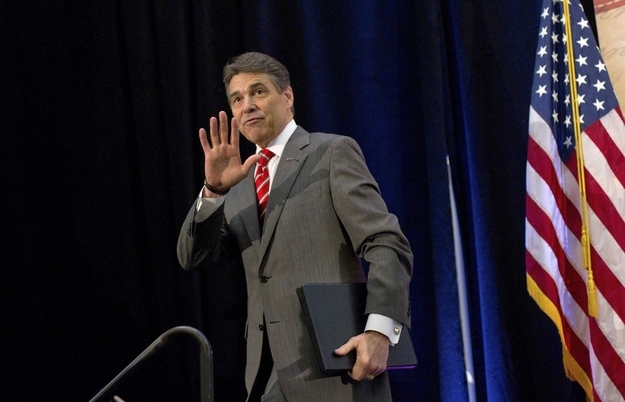 MYRTLE BEACH, S.C. -- In response to a question about whether Turkey should remain a NATO ally, Rick Perry said tonight that the country "is being ruled by what many would perceive to be Islamic terrorists."
Perry continued: "Not only is it time for us to have a conversation about whether or not they belong to be in NATO but it's time for the United States, when we look at their foreign aid, to go to zero with it."
Perry's answer to the Turkey question confused observers, since Turkey is a longstanding US ally in NATO, despite American concerns about occasional anti-Israel gestures.
"Conservatives understand that while [Turkish Prime Minister Recep Tayyip] Erdogan has made some policy decisions that concern Americans, Turkey is a great ally and a close friend to the U.S.," said Richard Grenell, the spokesman for the U.S. mission to the United Nations during the Bush Administration.
After the debate, Perry's surrogates tried to explain the response.
"Didn't you think that was a strange question?" South Carolina Congressman Mick Mulvaney said. "Murder rates in Turkey? I thought that was very strange."
"Certainly it was one of his biggest applause lines of the night," Mulvaney said. "That's the one thing you can say about Rick -- he continues to perform well in debates."
South Carolina GOP Chairman Katon Dawson said that Perry "had a tremendous night tonight" and that "he didn't get the questions other people did because they know where he is."
"It's something he's interested in, he's spent time in Turkey, so it's a perfectly valid question," said Victoria Coates, Perry's foreign policy advisor.