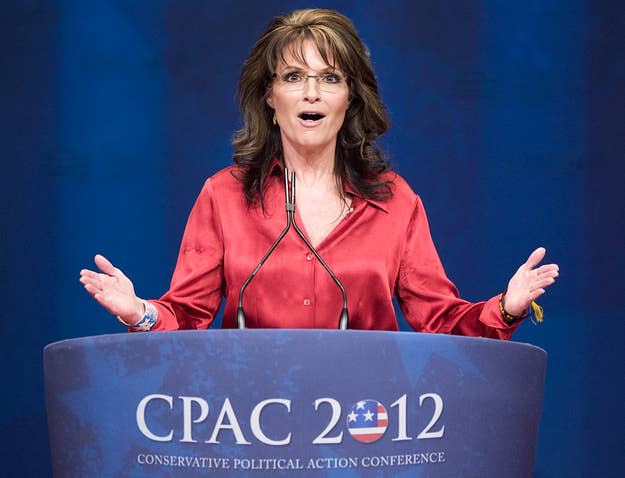 Washington, D.C. -- A few protesters mic-checked Sarah Palin's keynote speech at CPAC today but didn't last long. Nothing could touch Palin, who had the crowd on their feet for large portions of her speech.
The protesters in the back of the room yelled "Mic-check!" and were immediately greeted with a standing crowd -- and Palin herself -- chanting "USA, USA." Security quickly whisked them out of the room.
"We just won — see how easy that is," Palin said after they'd gone.
And at least in terms of reception, she did win today. Palin's speech got the biggest reaction of any at CPAC -- much more so than any of the presidential candidates. The audience gave her standing ovation after standing ovation and some even yelled "Run Sarah run!" -- more telling of the GOP field's inability to connect with voters than any poll.
Palin zeroed in on President Obama. The current state of the economy "is not a failure of the American people," she said. "It is the failure of leadership. We know how to change that, oh yes we do. Oh yes we can," she said, echoing Obama's campaign line.
"Hope and change – yeah, you gotta hope things change."
"He says he has a jobs plan to win the future. WTF, I know," Palin said, spelling out W-T-F.
Palin hasn't endorsed any candidates and didn't do so today, telling the crowd that "For the sake of our country we must stand united, whoever our nominee is."
Palin left the stage to an extended ovation, having managed to do what none of the candidates except Santorum could: get social conservatives truly fired up.