Obama's Gay Marriage Shift Puts Pressure On Other World Leaders
Other countries now asking their leaders to take a side.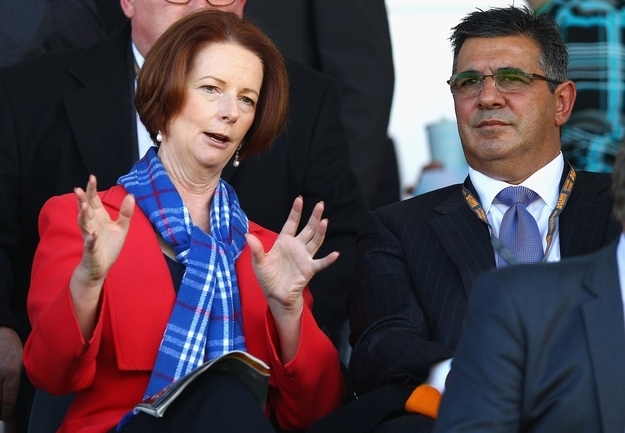 President Obama's endorsement of gay marriage means that Democratic politicians across the country can expect to be forced to choose a side on the issue. But outside the U.S., too, Obama's shift means that other world leaders are being expected to talk about it as well.
Seven European countries, as well as Canada, Argentina, and a few others already have legal same-sex marriage, though most of the world does not.
In New Zealand, Labour party leader David Shearer announced his views on same-sex marriage in a tweet yesterday, saying "I fully support marriage equality in principle but would like to see the detail of any legislation before giving formal support."
On the other side of the coin, Australian prime minister Julia Gillard said she won't endorse gay marriage despite Obama's move, saying on the radio that "I've made my position clear and that's the position I'll take into the parliament when ultimately the Bill that has been moved by Stephen Jones, one of the Labor members of our team, comes before the parliament."
In the United Kingdom, gay rights groups hoped that Queen Elizabeth would address gay marriage in her speech delivering the government's legislative program on Wednesday. She did not, though Prime Minister David Cameron has said he supports gay marriage. Civil partnerships have been legal in the U.K. since 2004 but there was hope that Obama's endorsement would push marriage onto the agenda this week.
And Obama's timing matched up well with the shift in power in France — outgoing president Nicolas Sarkozy opposed gay marriage, while president-elect François Hollande has said he'll push to legalize it before June of next year.