NRA Organizer: We Don't Want "Anti-Gunners" To Vote
Recommends a big sign that says "Pro gun? Go Vote."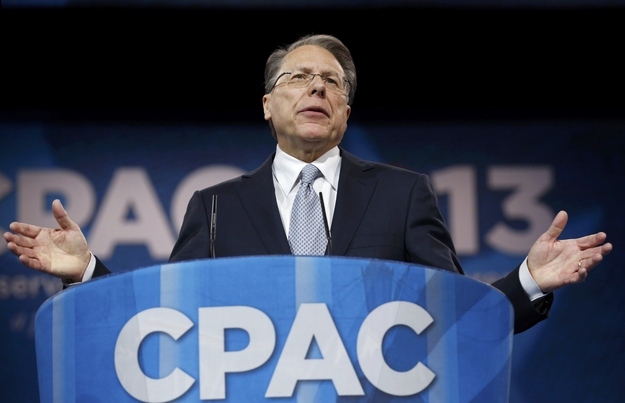 NATIONAL HARBOR, Md. — An NRA organizer warned conservative activists Saturday that if they are to stave off sweeping new gun control laws they need to not only turn out their supporters in elections but also discourage "anti-gunners" from voting.
"The thing is, we don't want the anti-gunners to vote," Miranda Bond, a Grassroots Coordinator at the NRA Institute for Legislative Action, told a crowd of activists attending the annual CPAC conference here.
"So put up a great big sign that says 'Pro-gun? Vote here.'" Bond said the "anti-gunners" would stay away because they're "scared of guns."
The rest of the panel focused on organizing techniques, as well as techniques for making Congress pay attention.
"We're very close to shutting down the phones at the U.S. Capitol because our members are calling so much," said Bond.
"When they've got 500 postcards lying around, they definitely take notice of what we're saying," Bond said.
A PowerPoint presentation included tips for effectively using Facebook, Twitter and other social media to spread the NRA's message.
The session, called "NRA University," took place in a packed breakout room at the Gaylord National convention center, where CPAC is being held. It featured two speakers from the NRA's legislative arm. Participants received a free NRA hat and a free one-year NRA membership at the end of the session.