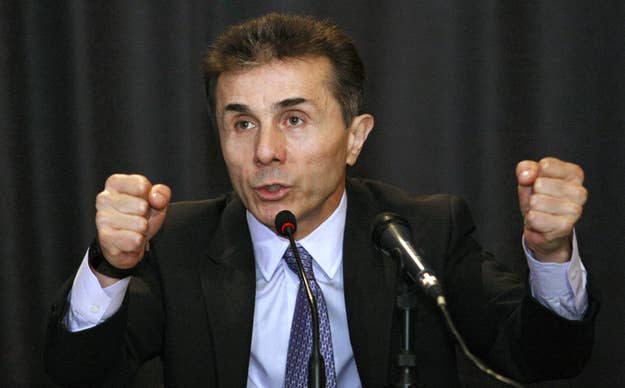 Lobbying firm BGR Group has stopped representing Georgian Prime Minister Bidzina Ivanishvili and his party, Georgian Dream, a spokesman said.
"BGR no longer represents any party in Georgia and therefore cannot offer any comment," spokesman Loren Monroe said. Monroe would not comment further than what's in federal lobbying disclosure forms, which indicate that BGR only received $30,000 from Ivanishvili this year. Josh Rogin reported in January that the firm was representing the Georgian billionaire with close ties to Russia, who became head of government in the October 1st elections.
The situation in Georgia — which has been a close U.S. ally and irritant to Russia, which views the Caucasus as its sphere of influence — has been worsening since the Oct. 1 elections which put Ivanishvili in charge of the government. Eli Lake reported on Thursday about a series of supporters and officials connected to Mikheil Saakashvili, the president, who have been targeted by Ivanishvili's Justice Ministry and arrested. The arrests, which have drawn criticism from the State Department, could put a strain on heretofore-cozy U.S.-Georgia relations.
Ivanishvili continues to pay other lobbying groups, though some of those arrangements are scheduled to end soon. In late January, lobbying firm Patton Boggs signed an agreement with Ivanishvili for 10 months of representation at $160,000 a month. Meanwhile, Ivanishvili has given $1,134,813 to National Strategies LLC for their services.
Spokespeople from Patton Boggs and National Strategies didn't respond to requests for comment. Nor did a spokeswoman for Larry King, who is involved with a television station owned by Ivanishvili's family called TV 9, or Marc Ginsberg, the former Ambassador to Morocco who is now a lobbyist and lobbied on behalf of that station.
A source familiar with Georgian politics thought the separation from BGR was just a scaling-back of what had been unusually aggressive lobbying efforts now that Ivanishvili has succeeded in gaining control of the government.
Incidentally, the Georgian foreign minister is in Washington on Thursday to meet with Secretary of State Hillary Clinton, as well as the Washington Post, at whom Ivanishvili lashed out yesterday over an editorial that criticized him.