Mitt Romney Misquoted Thomas Paine In Victory Speech
Is his staff relying too heavily on QuotationsPage.com? The candidate did hedge, a bit.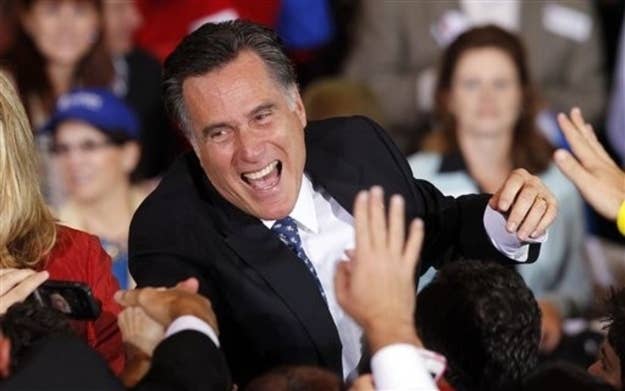 Mitt Romney repeated Thomas Paine's oft-quoted aphorism, "lead, follow, or get out of the way," in his victory speech last night -- but he wasn't actually quoting Thomas Paine, who never wrote or said those words.
The quote is widely attributed to Paine online, but searching through his works revealed that the quote doesn't appear in any of them. Fred Shapiro, editor of the authoritative Yale Book of Quotations published by Yale University Press, told BuzzFeed that "the notion that Thomas Paine said this is extremely ridiculous."
"The diction and tone of 'lead, follow, or get out of the way' are, of course, far too modern to have been said by Thomas Paine," Shapiro said.
A similar form of the quote -- "push, pull, or get out of the way" -- can be traced to a proverb dating back to 1909, according to Shapiro, who is the author of a forthcoming book on notable misquotes. And there is a newspaper mention of the quote from 1961, but it's from the governor of Ohio. According to Paine biographer Craig Nelson, Paine "never said it. George Patton did." (You can also find the quote attributed to Patton on the Internet).
In response to a request for comment on the Paine misquote, Romney spokeswoman Andrea Saul noted that the candidate had hedged a little bit: "In another era of American crisis, Thomas Paine is reported to have said, 'Lead, follow, or get out of the way.'"
University of Texas professor and Paine scholar William Scheick called Romney's misquoting of Paine "another deplorable example of politicians distorting history to advance themselves and their shadowy supporters" and said that Paine "hardly is apt in Romney's case."
"For me, that's the real story here -- that Romney and his audience apparently have no clue to what a searing liberal freethinker Paine was," said Scheick.