Mark Sanford Pretty Coy About Endorsing In The GOP Primary
"At this point, no." But, he said, "I don't want to make any promises" and "I might, I don't know." He appeared with Cruz this week.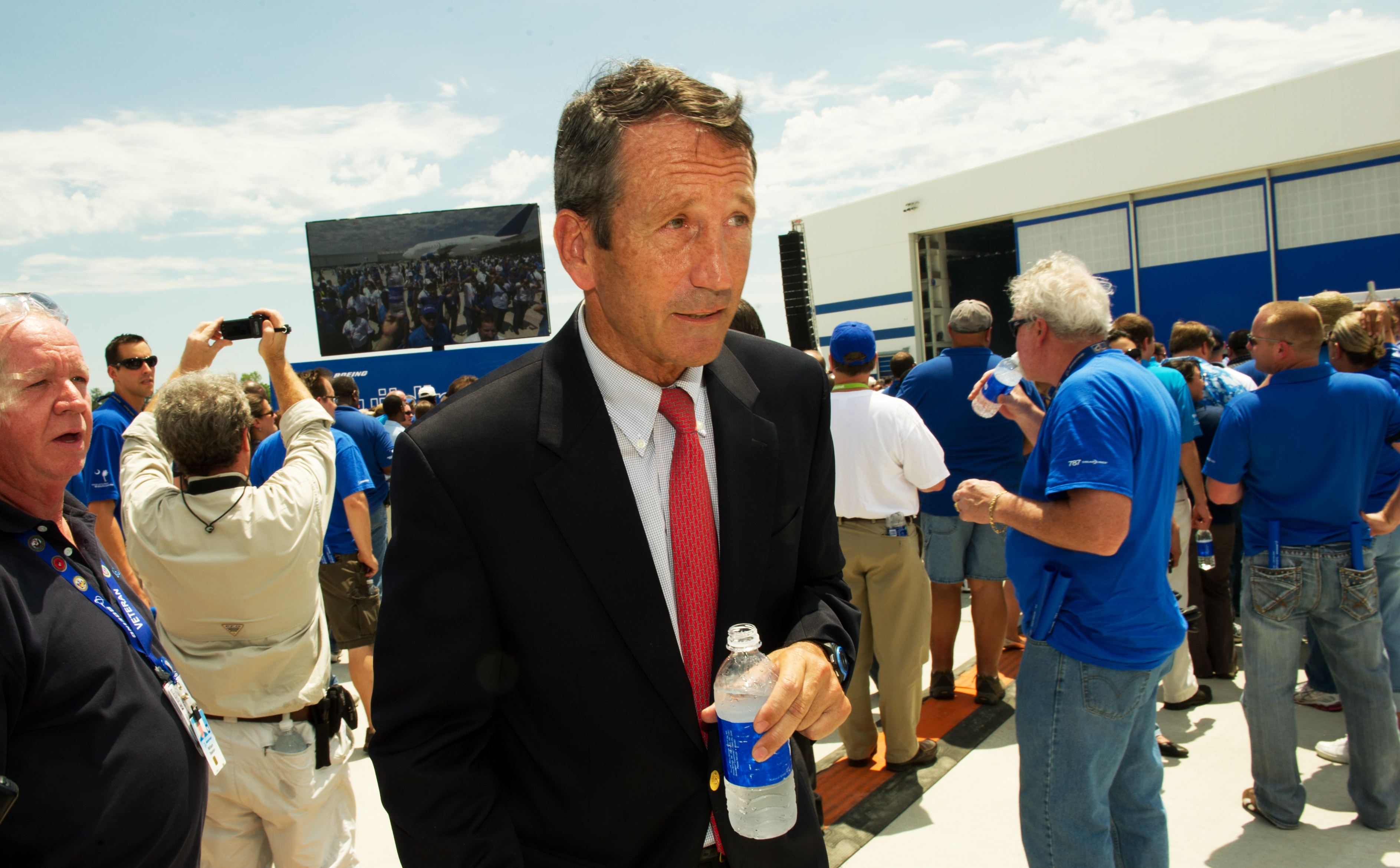 NORTH CHARLESTON, S.C. — Despite introducing Ted Cruz at a rally on Wednesday and previously indicating he favors Rand Paul, South Carolina congressman and former governor Mark Sanford says he might not endorse at all before the South Carolina primary on Feb. 20.
"I don't know," Sanford, who was circulating around the media center at the North Charleston Coliseum ahead of Thursday night's debate, told BuzzFeed News when asked if he would endorse before the primary. "At this point, no." But, he said, "I don't want to make any promises" and "I might, I don't know."
Sanford gave an enthusiastic introduction for Cruz at a rally on Wednesday night in Dorchester, S.C., outside of Charleston, but he stopped short of endorsing him. At Wednesday's rally, Sanford praised Cruz for supporting "constitutional limited government" and said said he was "impressed" by Cruz's "calling an ace an ace" in Iowa on ethanol subsidies.
He is not endorsing yet but instead "spectating," he told BuzzFeed News on Thursday. "But I'm a southerner so we like to give a welcome introduction to anybody who shows up in the district." Sanford has appeared with Paul and with Ben Carson and John Kasich. "If anybody's in the district and they ask me to introduce them, I do, and I have," he said.
Sanford acknowledged being a Rand Paul sympathizer — "that would be correct" — and he has appeared to come close to endorsing him before, telling Bloomberg in April, "It was not a formal endorsement, but stay tuned. I don't think I will stay neutral over the long run."
On the topic of who's campaigning best in South Carolina, Sanford had praise for Paul — though he acknowledged Paul's backslide and said he was "impressed" by Cruz.
"Rand, going back to my natural inclinations – he had seemingly early momentum and it dissipated maybe in reaction to or as a consequence of the increased conversation about physical security and terrorism," Sanford said. "He had a lot of people that I guess would be his father's followers who were in that libertarian camp that would come out, but not an organized ground game, it was sort of organic in nature."
"Cruz has had, I've been impressed, they've built a pretty good ground game," Sanford said. "And I think that that matters in South Carolina, having run a couple statewide races."
Cruz has announced several key endorsements over the past week, including Duck Dynasty star Phil Robertson and Leadership Institute founder Morton Blackwell. In South Carolina, Cruz has just been endorsed by Charlie Condon, the former state Attorney General, who also appeared with Cruz at the Dorchester rally on Wednesday and is acting as a surrogate for him in the spin room after Thursday's debate.