"Laptop In Iran" Tumblr Shuts Down To Protect Its Subjects
"The lady in the photos on the site has been in touch with me and was very distressed," del Torto says.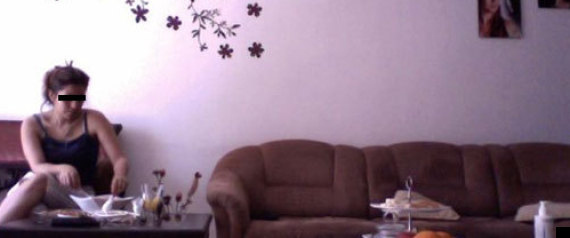 WASHINGTON — The tumblr of photos taken of life in Iran by a Londoner's stolen laptop there has been shut down to protect the computer's new owner from "further embarrassment," according to the blog's author.
Dom del Torto, an illustrator and designer in London, had his laptop stolen from his apartment. The Hidden app pinpointed its location in Iran and sent him photos from the lost computer, and del Torto made a blog of photos the computer was taking of its new owner without her knowledge.
The "Laptop in Iran" tumblr was a hit on social media on Thursday, but as of Friday it is gone. Del Torto told BuzzFeed he has removed the blog at the behest of his laptop's new owner.
"I turned off the site to protect her from further embarrassment," he said in an email.
He also updated the tumblr one last time:
The innocent new owners of my laptop have been in touch and are mortified about the story and are keen to return the laptop.

Given the huge error of judgement on my part in sharing the story and failing to respect their privacy I have asked them to keep it by means of an apology.
Del Torto also wrote a lengthy apology, emphasizing that "the people shown on the blog site are not thieves."