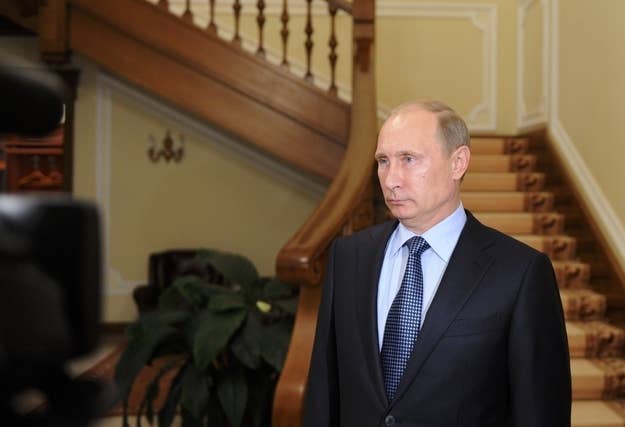 WASHINGTON — The public relations firm Ketchum is responsible for placing a controversial editorial that appeared under Russian President Vladimir Putin's byline in the New York Times on Wednesday night.
"The op-ed came through the PR firm (Ketchum) and went through the normal editing process," said New York Times spokesperson Eileen Murphy in an email to BuzzFeed.
Spokespeople for Ketchum did not return requests for comment.
Ketchum is the main PR firm used by the Russian government. Using documents publicly filed with the Department of Justice, ProPublica showed last year how Ketchum places pro-Putin op-eds under the bylines of "seemingly independent professionals" in various news outlets like CNBC and the Huffington Post.
A tweet last week from Paddy Blewer, a Ketchum employee, references a "big" project:
Blewer also tweeted a fundraising appeal from the U.N. Human Rights Council for Syrian refugees:
Putin's editorial, "A Plea For Caution From Russia," argues that a military solution is not the answer in Syria and that it is essential for the United States to not bypass the United Nations Security Council, the body in which Russia has threatened to veto any measures that could rein in Assad. Putin also claims that "there is every reason to believe" chemical weapons were "used not by the Syrian Army, but by opposition forces, to provoke intervention by their powerful foreign patrons, who would be siding with the fundamentalists," despite a forthcoming U.N. report that will reportedly finger the Assad regime as the culprit.
The New York Times public editor Margaret Sullivan wrote on Thursday that the newspaper "was approached Wednesday by an American public relations firm that represents Mr. Putin, offering the piece. At the same time, Mr. Rosenthal said, Mr. Putin's spokesman had called The Times's Moscow bureau with the same purpose in mind." Sullivan did not name Ketchum as the public relations firm involved.
"It wasn't a deliberate omission," Sullivan said when reached by BuzzFeed. "I didn't ask the name of the firm when I talked to Andrew Rosenthal this morning."