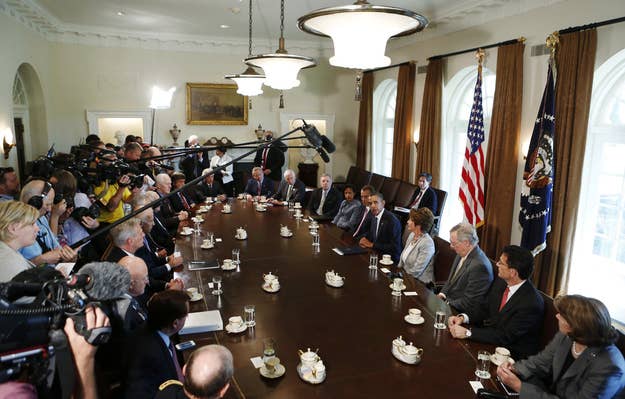 WASHINGTON — Liberal pro-Israel advocacy group J Street is waiting until next week to publicly take a position on the Obama administration's war plan for Syria, a spokesperson for the group said, even as the American Israel Public Affairs Committee is launching a full-scale lobbying effort on behalf of the president's proposal on Capitol Hill.
"We have not taken a position on the President's request to Congress for authorization for the use of force," J Street spokesperson Jessica Rosenblum told BuzzFeed on Friday. "We are discussing that internally right now."
The group "won't have anything more until early next week," she said.
Rosenblum noted that the group had made two statements on the conflict. "We issued a statement condemning Assad after the chemical attack and urged that any action taken 'should aim to minimize the loss of civilian life, deter the further use of chemical weapons and avoid regional spillover,'" she said. "The previous one was in response to the first reports of chemical weapon use in April."
The Syria resolution comes at an awkward time for J Street, a group seen as close to the White House and that appeared back in the mix as Israeli-Palestinian peace talks resumed in July. And as J Street makes up its mind, AIPAC prepares to flood Capitol Hill with activists in advance of the Syria vote, Politico reported on Thursday.
The pro-Israel group is planning a "major mobilization" in support of the White House's Syria plan, an AIPAC source told Politico.
The Senate is expected to vote on a use-of-force resolution next week.