Israelis Won't Address Rumors John Kerry's Visit Is Off
"If he wants to say something he should say something," a spokesman for the Israeli prime minister says.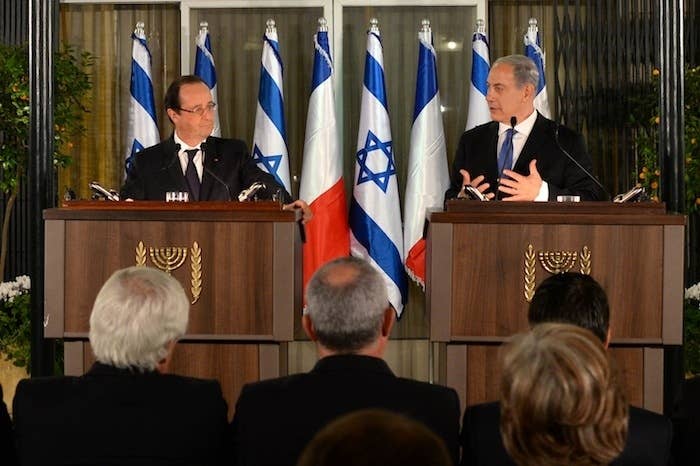 WASHINGTON — A spokesman for Israeli Prime Minister Benjamin Netanyahu would not confirm rumors circling in the Israeli foreign ministry on Monday that Secretary of State John Kerry's visit to Israel this week is not happening amid rising tensions between the U.S. and Israel over Iran.
"It's the job of the Secretary's department to talk about this," Mark Regev, Netanyahu's spokesman, told BuzzFeed. "I'm giving you my non-answer to this. If he wants to say something he should say something."
State department spokespeople declined to comment on Kerry's plans.
Netanyahu told CNN on Sunday that Kerry would be arriving in Israel on Friday. Tension has flared between Israel and the U.S. over nuclear negotiations with Iran, which the Israelis fear will result in a "bad deal" that allows Iran to continue progressing toward a nuclear bomb.
Kerry's schedule for Friday currently states that he will spend the day in "meetings and briefings, at the Department of State."
A U.S. diplomatic source in the region said that Kerry's schedule is up in the air and it's still unknown whether he is coming.
Meanwhile, French President François Hollande is in Israel this week for talks with Netanyahu and to speak before the Knesset. Israel has credited France with scuttling what it viewed as a potentially bad deal in the last round of Geneva talks. The talks are due to start up again on Wednesday.
Update: Kerry told reporters he will visit Israel not this week but after Thanksgiving. (2:28 p.m.)