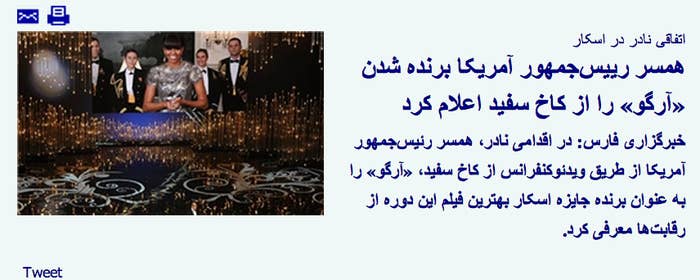 Iran's semi-official Fars news agency altered an image of Michelle Obama at the Academy Awards to cover her shoulders and chest, an apparent attempt to render the First Lady modest enough for public consumption — even as the Islamic Republic complains of its portrayal in Argo, which won Best Picture on Sunday.
Obama was the surprise presenter of the award to Argo, which potrays a heroic CIA effort to extract Americans from revolutionary Iran. She presented the award live from the Diplomatic room of the White House, clad in a shimmery dress by the designer Naeem Khan that left her arms bare, an omission corrected for Iranian consumers by photo editing first noticed by Golnaz Esfandiari.
Iran's state television Monday dismissed Argo as an "advertisement for the CIA."
Before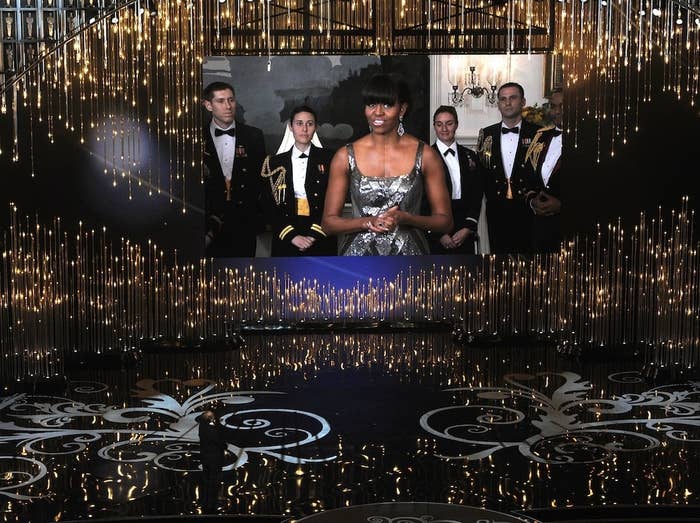 After