Washington Post Worked Directly With Iranian Officials On Rouhani Op-Ed
"As far as I was aware there was no PR firm involved," the Post's opinion editor says.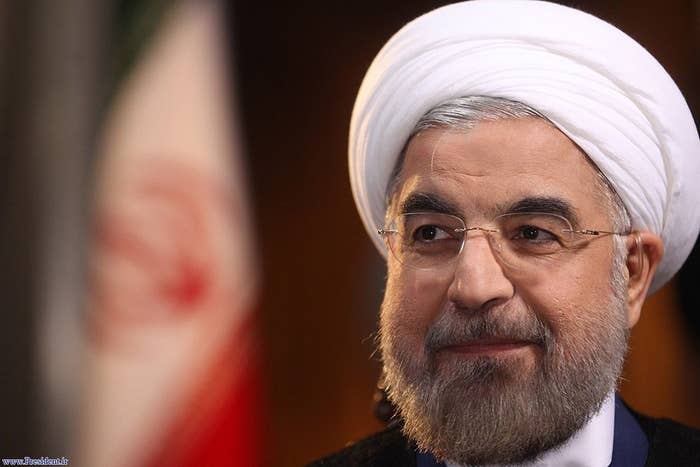 WASHINGTON — The Washington Post worked directly with Iranian officials for the publication of an editorial by the new Iranian president Hassan Rouhani that appeared on the paper's website on Thursday. The op-ed arrived on Wednesday and required little editing, according to an editor at the Post.
"We dealt directly with Iranian officials," Fred Hiatt, Washington Post opinion page editor, told BuzzFeed. "As far as I was aware there was no PR firm involved."
Hiatt would not say whether the Iranians reached out to the newspaper to place the editorial or whether it was the other way around.
"We don't usually talk about who approaches whom," Hiatt said.
The piece was submitted on Wednesday, and Hiatt saw it on Thursday, according to Post opinion editor Autumn Brewington. It "was in very good shape when it landed," Hiatt said.
The op-ed, an appeal for greater U.S.-Iran engagement in the run-up to the United Nations General Assembly next week, was published a week after Russian President Vladimir Putin wrote his own editorial for the New York Times. Unlike Rouhani's piece, Putin's was placed by a public relations firm, Ketchum.
Iran has been on a publicity run recently as Rouhani seeks rapprochement with the West. Rouhani gave a major television interview to NBC's Ann Curry on Wednesday, and the White House says U.S. President Barack Obama is open to the idea of meeting with Rouhani at the UNGA. Rouhani's foreign minister Javad Zarif was recently verified by Twitter, where he has engaged with Western readers in English.