Intelligence Committee Chair: Court Order Not Needed To Search Metadata
Also says Congress will push for legislation to limit how much access contractors have to classified information.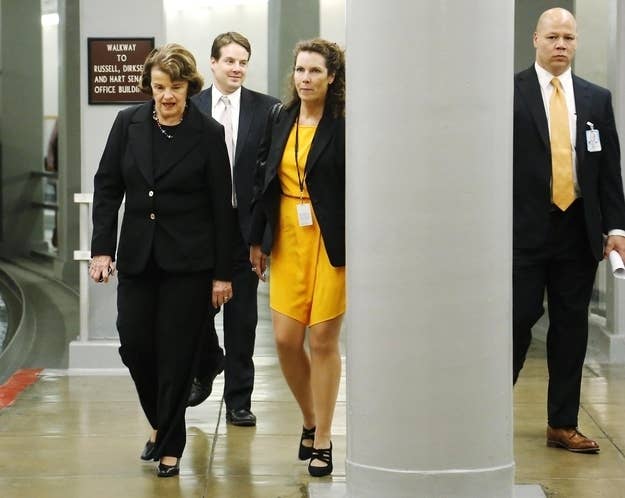 WASHINGTON — Senator Dianne Feinstein, chairwoman of the Senate Intelligence Committee, said Thursday she doesn't believe a court order is needed for the government to search through the metadata it collects.
Feinstein also said that Congress would push for legislation that "restricts contractor access to highly classified material," an issue that has been thrown into the spotlight after it was revealed that Edward Snowden was a Booz Allen Hamilton employee.
Speaking to reporters after a closed session of the Intelligence Committee in which members were briefed by Director of National Intelligence James Clapper and NSA Director Keith Alexander, among several others, Feinstein said it was her "understanding" that a court order issued by a judge was not necessary to search the database.
"To search the database you have to have reasonable articulable cause to believe that individual has a connection to a terrorist cause," Feinstein said. "Then you can query the numbers. There's no content. You have the name and the number called. That's all you have."
"If you want to collect content, then you get a court order," Feinstein said.
Pressed for specifics on the number of attacks that the government thinks has been thwarted by the NSA's surveillance program, Feinstein said it was "more than you think."