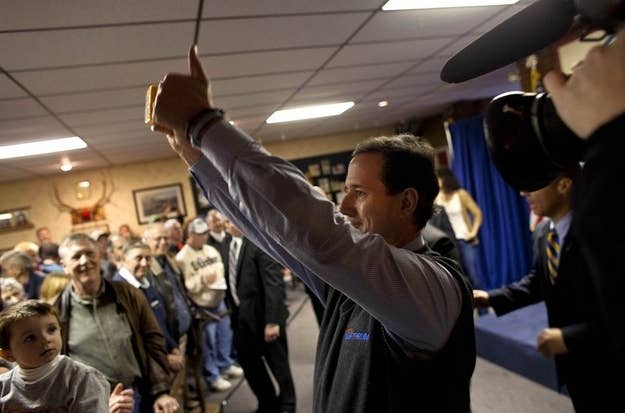 Rick Santorum's presidential campaign is only paying five staffers directly, according FEC filings from February.
The reports, made public last week, show that the campaign only paid a handful of staffers a salary; other members of the team are being paid consulting fees, while still others don't appear on the report at all, though some staffers, including the communications aides, are in fact working for the campaign's consulting firm, Brabender Cox.
The staff figure is tiny even by the standards of a small presidential campaign. The Obama campaign has more 300 staffers in Chicago alone, and the Romney campaign has more than 100 staff. Even Newt Gingrich's struggling effort reported 33 staffers to the FEC.
The report doesn't mean that no one on the campaign is getting paid; campaign manager Mike Biundo, for example, is collecting consulting fees, as is Santorum's adviser and friend Greg Rothman.
Communications director Hogan Gidley said he wasn't sure how the campaign structures its payments.