Hillary Clinton Will Write Another Memoir
During a "Global Townterview," Clinton promises a memoir. Rebuffs the inevitable 2016 questions.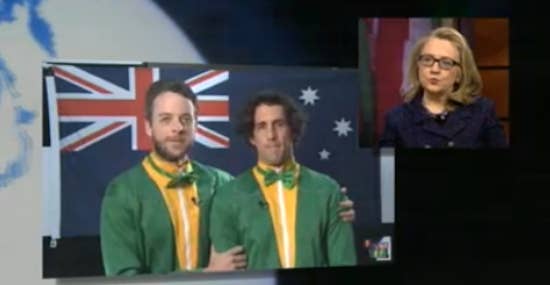 Secretary of State Hillary Clinton said she plans to write a memoir after leaving office during a "Global Townterview" event on Tuesday morning in which she took questions from people around the world.
"Yes, I will write a memoir," Clinton said. "I don't know what I will say in it yet."
Clinton said her immediate plans after leaving involve "catching up on about 20 years of sleep deprivation." Asked if she would run for president in 2016, Clinton laughed it off, saying she's "not thinking about anything like that right now."
This wouldn't be her first memoir; her first, Living History, came out in 2003. Bill Clinton's own memoir, My Life was released the next year.
A spokesman for Clinton didn't immediately respond to a request for comment about the memoir.