Herman Cain Predicts Nationwide Frenzy For His "9-9-9" Book
Coming to a school near you.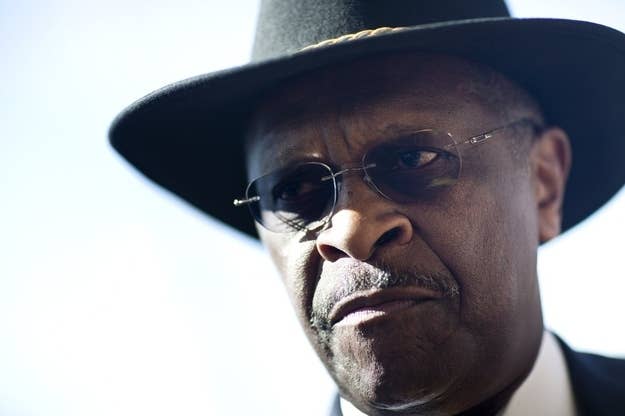 CAMP HILL, Penn. — Herman Cain told an enthusiastic audience at the Pennsylvania Leadership Conference today that he predicts a broad nationwide demand for his forthcoming "999" book, due out in mid-April.
"Coming out in another month, we have 999 the book. Yep. It's gonna be in every library and every school in America," Cain said.
The book, co-written with his policy adviser, Rich Lowrie,, is not being published by a major publishing house but rather, something called Velocity Mascot. It is available for pre-order on Amazon and Barnes and Noble.
However, 999: The Revolution, which "shows why the country needs Herman Cain's signature 999 tax plan and the elimination of a tax code that holds us back, robs us of our initiative, discourages jobs, and swamps our economy with imports," according to its product description, seems unlikely to be bound for all school libraries in America, particularly elementary schools.
Cain's book is not his only major media project in the works. His "Solutions Revolution" is currently looking for $100,000 in funding to produce a viral video rebutting the Obama documentary from earlier this month.
Cain declined to take BuzzFeed's questions about the video, though