Head Of Moldova's Largest Pro-Europe Party Seeks Help From U.S.
The post-Soviet country looks westward after Russia's gamble in Ukraine.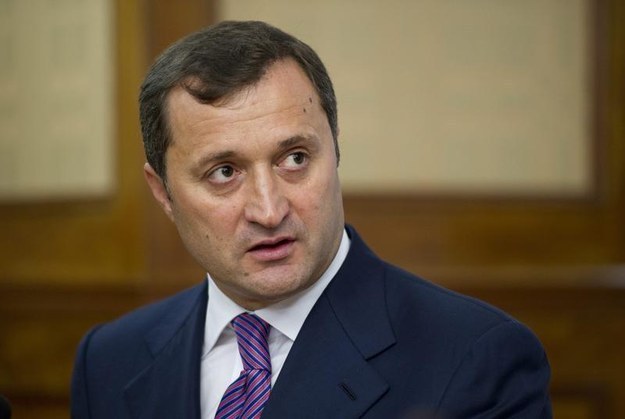 WASHINGTON — Moldova's former prime minister and current head of the country's leading pro-European party warned on Monday of Russia's ability to "amplify" separatism in his country and of its strategy of applying the "Russian speaking" label to minorities on whose behalf it plans to intervene — a situation he fears for Moldova.
Vlad Filat, the leader of the Liberal Democratic Party of Moldova, is visiting Washington this week, where he is meeting with officials at the State Department and National Security Council as well as members of Congress, and has engaged the lobbying firm Fianna Strategies to help him with the trip. His goal is to shore up support in the U.S. for Moldova, the small country between Romania and Ukraine which many fear could be Vladimir Putin's next target.
Filat was ousted as prime minister of the ex-Soviet country after a no-confidence vote in 2013 following a period of convoluted infighting over the death of a businessman on a boar hunting trip with government officials. His government had steered Moldova away from the Communist Party in 2009, which had been voted back into power in 2001. In an interview, Filat said that there were several scenarios that could unfold in Moldova in the wake of Russia's aggression in Ukraine.
"Russia can amplify separatist tendencies in the Republic of Moldova," Filat said. "It is possible for instance [for the Russians] to make a decision to join Transnistria as a part of Russian Federation, like they did in the Crimean case." Transnistria, a small breakaway state in Moldova, is de facto controlled and financed by Russia and the Russians have a military base there.
Another option, Filat said, would be for a Russian-supported separatist petition campaign in the autonomous region of Gagauzia, similar to what happened in Transnistria recently. Russian Deputy Prime Minister Dmitry Rogozin claimed earlier this month to have brought to Russia a petition by Transnistria residents calling for Moscow to recognize the region as part of the Russian Federation. Moldovan officials said they had stopped him from delivering the signatures, though he said most of them made it to Moscow.
Moldova is scheduled to sign its association agreement with the European Union on June 27. Asked if this would prompt the Russians to react negatively, Filat said "The reaction of the Russian Federation will not be only at the date of signing this agreement. There are already some reactions that have been implemented." He named threats to ban the export of fruits, "energy problems," and "Messages saying that there will be problems for our citizens who work in Russia."
"Moldova needs support from the United States, from the European Union, from all of our partners," Filat said. He called for Moldova to be "kept high on the list of priorities" and said he supported legislation introduced in Congress in March that would expedite the process to export U.S. natural gas to countries in the World Trade Organization — a change that could help Europe reduce its dependency on Russian gas long-term, but would have little short-term effect. He mentioned the possibility of private American investment in Moldova's energy sector. The country is already the beneficiary of a $262 million compact with the Millennium Challenge Corporation, a U.S. government foreign aid agency, which was signed in 2010.
EU integration, Filat said, is essential to protecting Moldova. The problem he and the other pro-European politicians face is that many in Moldova are pro-Russian — something he attributes in part to the flood of Russian propaganda available to Moldovans.
"We speak here about the influence of the pressure that is made through Russian media. It has a big influence in the Republic of Moldova," Filat said. Moldova, he said, has to "recognize at a certain moment we didn't ensure the informational security and maybe at a certain point we didn't ensure sufficient information about European Union values."
The category of "Russian speakers," used as a catchall term by Russia to justify its incursion into Crimea (to protect said Russian speakers) is an "artificial" minority in Moldova, Filat said; while Moldova does have a Russian minority, as well as other ethnic minorities, the "Russian speaking" label is manufactured as a pretext by Russia to intrude in its near abroad, in his view.
But he acknowledged that some of Moldova's minority groups are not on board with his pro-European project, and said it was Moldova's responsibility to try and lure them away from the pull of Russia.
"We have a problem as a country," Filat said. "It's important to involve, to explain and show alternatives, not just to say you are not right."
Filat said that even if Putin doesn't incur into Moldova directly, any potential land grab in south Ukraine could affect the country.
"Odessa represents a very big danger," he said. "Odessa is the region that has a direct link to Transnistria."
Asked if he believed that Putin is serious about pulling his troops away from the Ukrainian border, as he has said he would do, Filat was skeptical: "Let's see actions."