Famed Chechen Surgeon "Mortally Ashamed" By Bombings
Dr. Khassan Baiev, author of "The Oath," condemns the act. A glimpse into how Chechen Americans are feeling.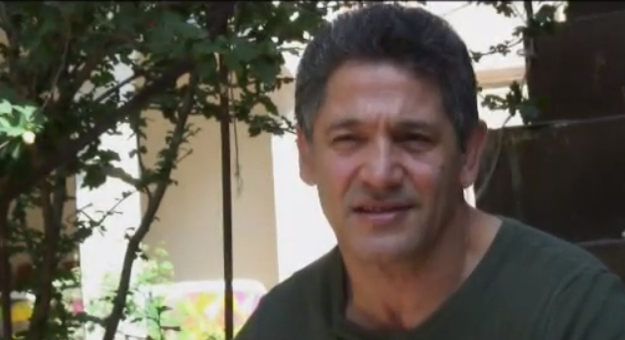 WASHINGTON — A Chechen-American doctor who is one of the most prominent figures of the small Chechen diaspora has spoken out about the Boston marathon bombings, saying that he is "mortally ashamed" over the actions of the Tsarnaev brothers.
"As a Chechen surgeon, who was granted U.S. citizenship in 2012, I want to condemn in the strongest terms the terroristic act, which marred the Boston Marathon this year," Dr. Khassan Baiev, who lives in Needham, Mass. but is currently away in Chechnya, said in a statement sent to BuzzFeed. "The actions of Dzhokhar and Tamerlan Tsarnaev, suspects in the Marathon bombing, were truly despicable and I am confident, the full details will be brought to light in an eventual trial."
Baiev also spoke for other Chechens, saying the bombing had "cast a terrible shadow over all the Chechen people and Chechnya":
We who live here want our children, educated in the United States, to be a credit to American society. This ghastly catastrophe has cast a terrible shadow over all the Chechen people and Chechnya. I can barely find words to express my sorrow over this event, which has left us mortally ashamed. We, who have deep ties to our original homeland of Chechnya and our adopted country the United States, want you to know that our hearts go out to all the victims of this tragedy.
I want also to take this opportunity to thank the United States for myself, my family, and many Chechens, I am sure, for granting us political asylum and assistance when we fled the horrific conflicts in the Caucasus region of Russia. The United States government and the American people we have come to know welcomed us with open, friendly arms. We will always be grateful for your generosity.
Baiev is the author of The Oath: A Surgeon Under Fire, a memoir of his time as a war surgeon during the war in Chechnya in the 1990s. He received death threats from both sides of the conflict for treating soldiers from the other side — upholding the Hippocratic oath of the book's title and earning him praise from a number of human rights organizations like Amnesty International and Human Rights Watch. Baiev immigrated to the United States in 2000. He and his family became, like the Tsarnaevs, one of a handful of Chechen families to settle in the Boston area; according to AFP, Baiev knew the family.
He still makes trips to Chechnya to treat children as well as performing cosmetic surgeries.