A Company Has Created A Line Of Dictator-Themed Gear For Cats To Protest Censorship On The Internet
A new generation of "cat protest products."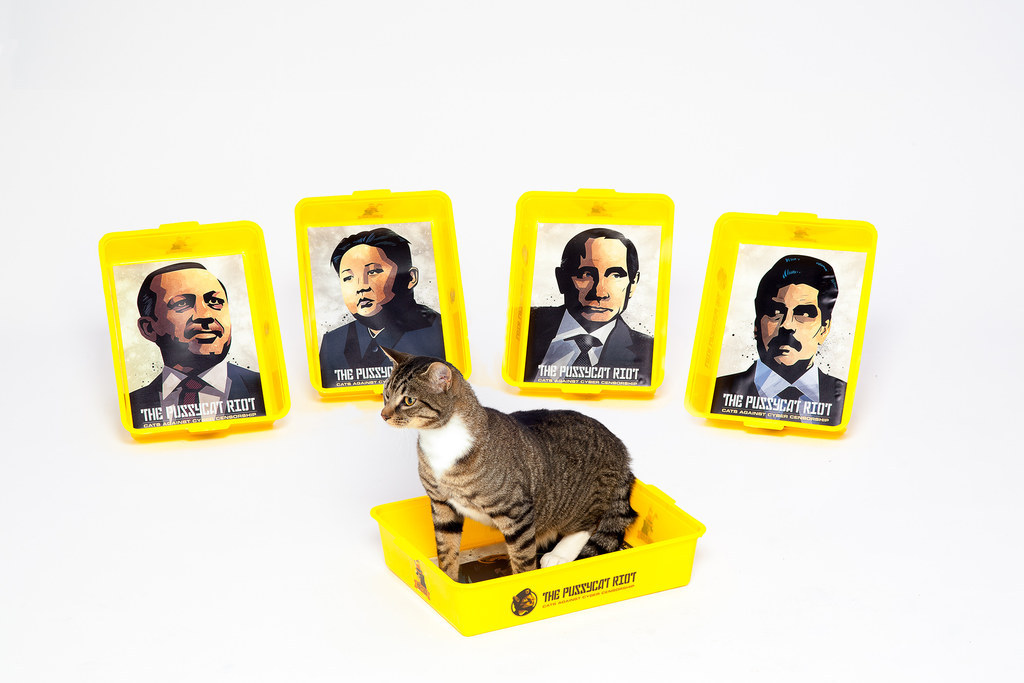 WASHINGTON — Cat litter trays featuring the faces of authoritarian leaders from around the world are now on sale as a way to raise money for a campaign against internet censorship.
A VPN (virtual private network) provider called HideMyAss has launched a "Pussycat Riot" campaign to raise money for the Index on Censorship, a non-profit. Cat owners can now buy litter pans with the faces of Turkey's Recep Tayyip Erdogan, Russia's Vladimir Putin, Venezuela's Nicolas Maduro, North Korea's Kim Jong-Un, and Egyptian president Abdel Fattah el-Sisi. Scratching posts shaped after Putin and Kim are also available. Leaders were chosen based on their poor records on internet freedom.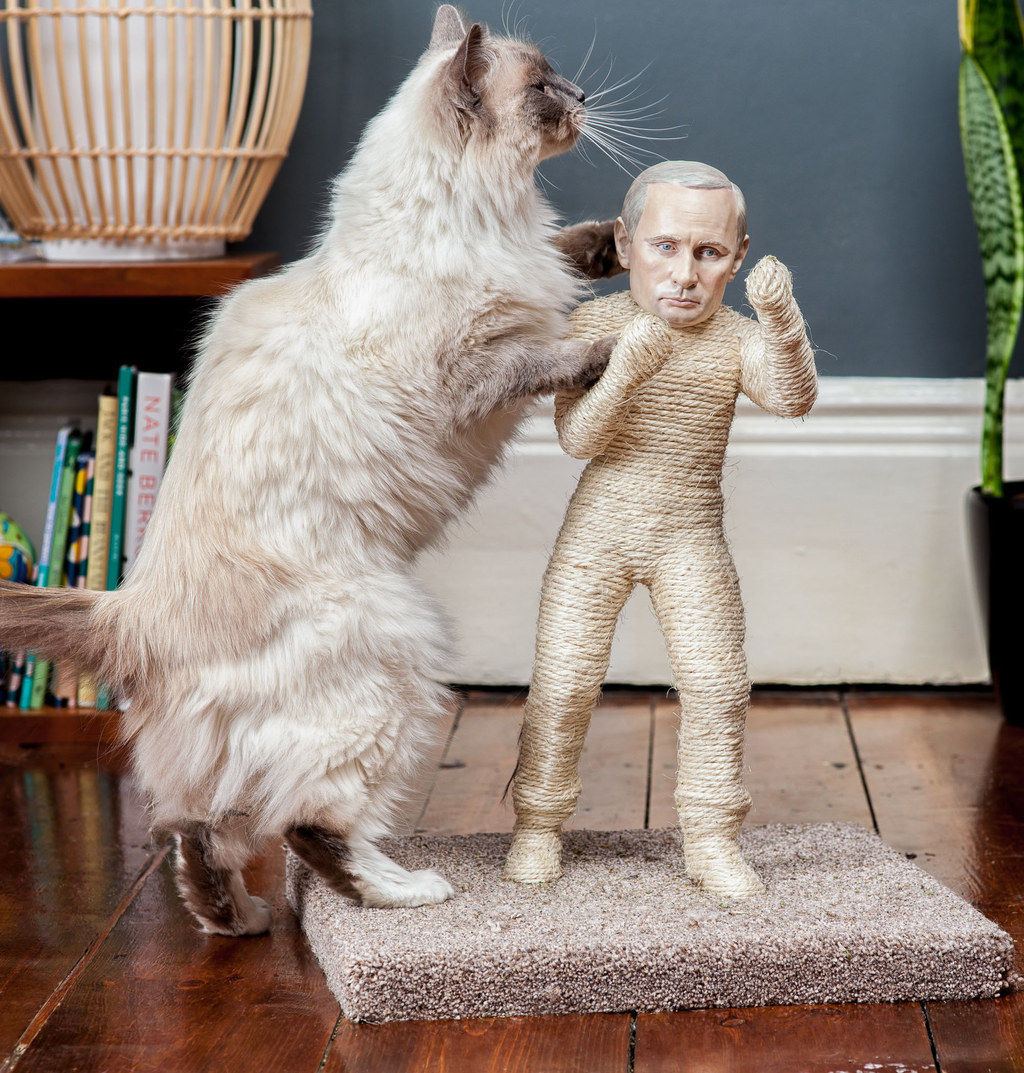 "Our first run of cat litter trays featuring Vladimir Putin and Kim Jong Un have sold out and we've got a second batch arriving in the next few days," said Gloria Trapezaris, a spokesperson for the campaign. "We've also sold a few Erdogans and one El Sisi."
The scratching posts are being produced in a smaller batch — just one Putin and Kim. They cost £4,500 ($7,565) each.
"I'm aware it's pretty steep compared to what you'd normally pay for a scratching post!" Trapezaris said. "But they are unique artworks, not mass-manufactured products — hand made and hand painted, all designed to be 100% cat-proof and last just like a normal scratch post would."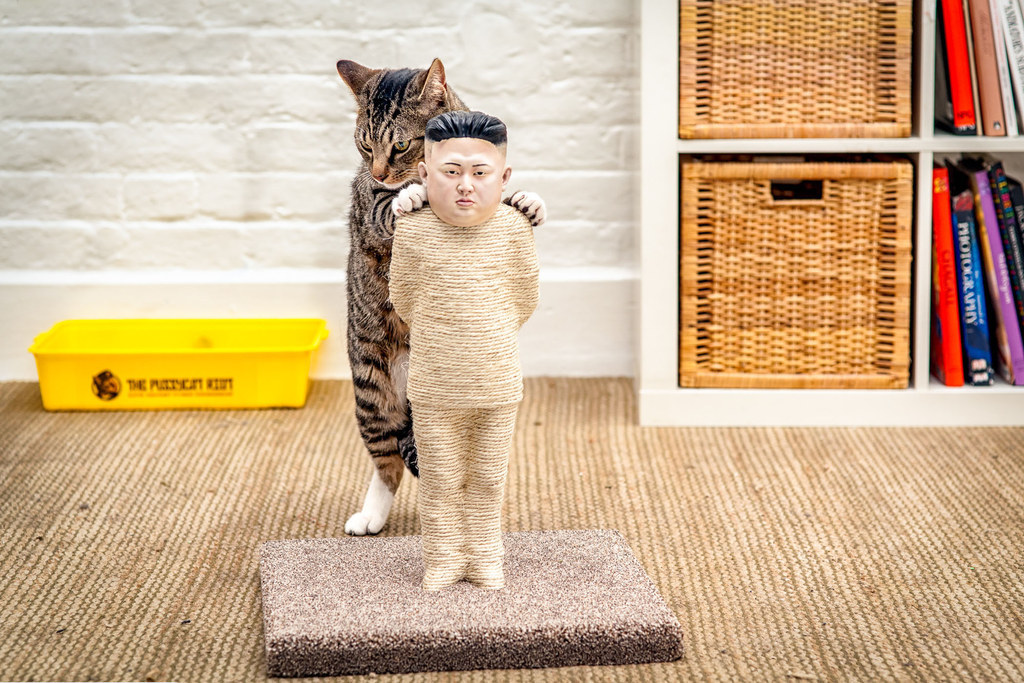 Famous Internet cats have signed on to endorse the campaign, including Princess Monster Truck and Henri le Chat Noir.