Daughter Of Uzbek Dictator Loses It On Twitter
Gulnara Karimova, glamorous business magnate and aspiring pop star, attacks a critic's "fat ass."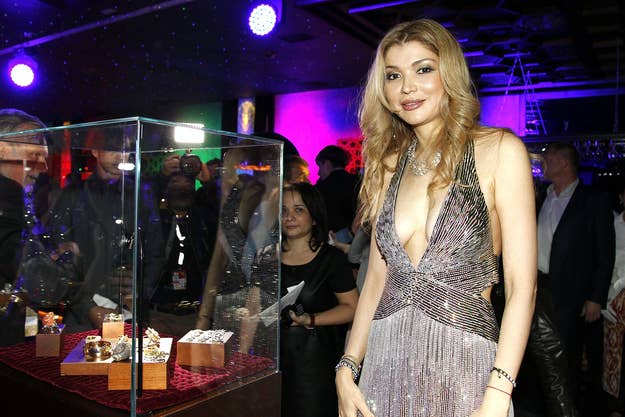 Gulnara Karimova, the daughter of the iron-fisted president of Uzbekistan, Islam Karimov, is known for her glamourous look and sideline as pop star "Googoosha," as well as her questionable business dealings and connections to organized crime.
Karimova maintains an active social media presence, and used it on Thursday and Friday to attack her critics. She was set off by a fake Twitter account, @realbooboosha, which she quickly blocked, and became irritated when people noticed.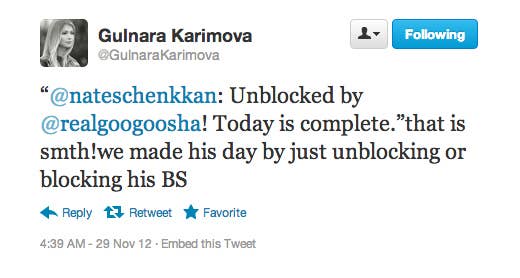 A handful of academics and activists got involved in the back and forth, finding themselves in Karimova's crosshairs.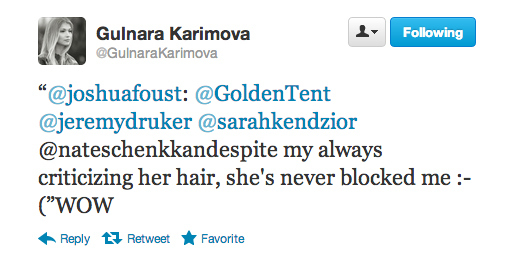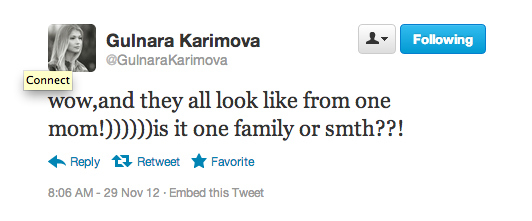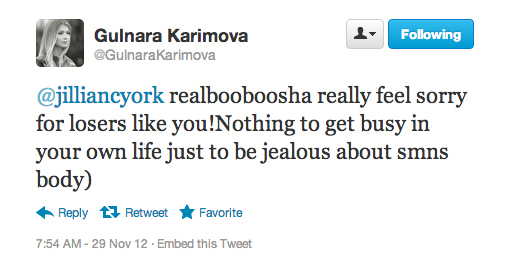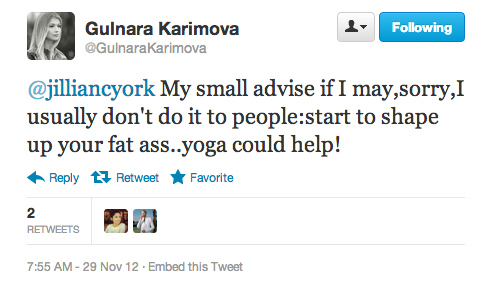 Karimova was still recovering on Friday.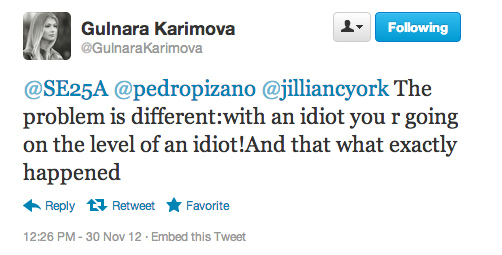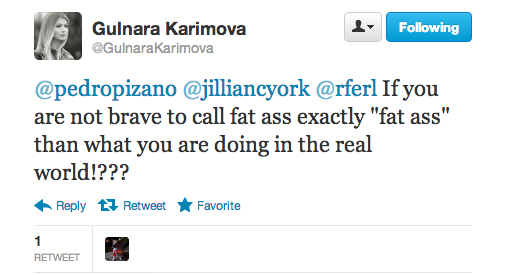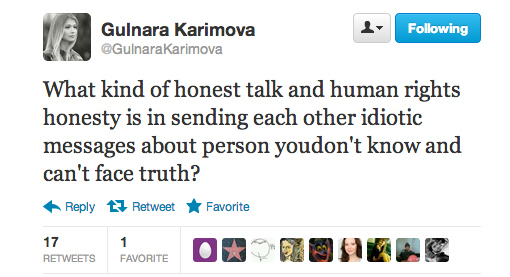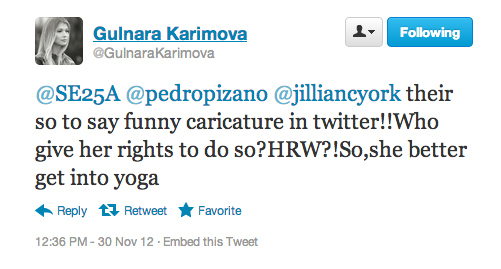 Karimova, meanwhile, can be seen in her new music video "Round Run":