Delta Pulls "Daily Show" Ads After Catholic Complaints [Updated]
Catholic League chief Bill Donohue is still on his campaign against Jon Stewart for a weeks-old "vagina manger" bit. The next target: Kellogg's.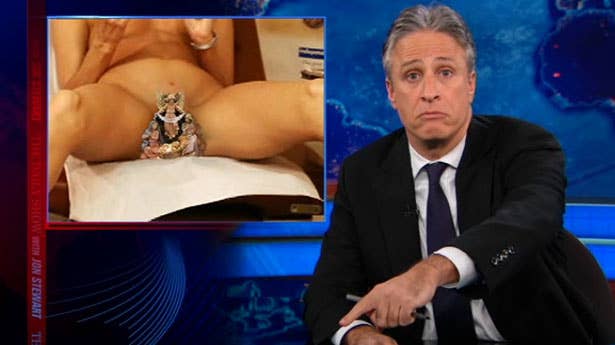 Catholic League president Bill Donohue declared an early victory in his campaign against the Daily Show for a joke about a "vagina manger," after Delta Airlines pulled its advertising from the program.
Donohue also pledged in a press release to continue his campaign. His next target: Kellogg's, whose executives can expect to receive photographs of the obscene stunt.
Delta spokeswoman Leslie Parker confirmed to BuzzFeed that the airline pulled its advertising last week. Parker said that "We are constantly evaluating our advertising strategy and at this time no longer advertise during The Daily Show," and denied that the decision had anything to do with "any opinions expressed" by the show.
Donohue outlined his attack strategy against Kellogg's on the Catholic League website today: "Today, all the top management at Kellogg's will receive a color photo of a naked woman with her legs spread and a nativity scene ornament in between. Let's see if that jars them. Over 700 photos have been sent to leaders in Battle Creek, Michigan."
A Kellogg's representative didn't immediately comment on whether anyone at Kellogg's had received the photos. A spokesperson for the Daily Show didn't respond to an inquiry from BuzzFeed.
Updated May 9: Delta acknowledged that the "vagina manger" was behind their decision to pull advertising on their Facebook page yesterday:
"We weren't comfortable with the graphic nature of the image," their spokeswoman wrote.