Brown Says No To Kennedy Debate, Won't Propose An Alternative
Scott Brown nixed a debate at the Edward M. Kennedy Institute for fear of a Vicki Kennedy endorsement. Won't suggest a new debate, but will cooperate with others.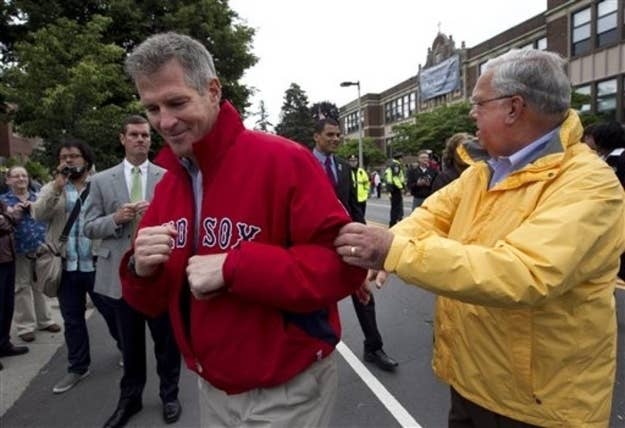 Massachusetts Senator Scott Brown's re-election campaign won't propose an alternative to the canceled Kennedy Institute debate with Elizabeth Warren, though he plans to cooperate with other debates, spokeswoman Alleigh Marre told BuzzFeed today.
"Not at the moment," Marre said when asked whether the campaign would try to reschedule the debate in another setting.
But "we've agreed to two TV debates and two radio debates," Marre said, and "we're still open to everything else that's under consideration."
The Brown campaign threatened to not participate in a scheduled September 27 debate at the Edward M. Kennedy Institute unless Vicki Kennedy agreed not to endorse. In 2010, Kennedy endorsed Brown's opponent Martha Coakley four days before a debate. Kennedy refused to stay out of the race this time, and the campaign released a statement today saying they were out of the debate:
"We respect Vicki Kennedy's decision but we regret that we cannot accept a debate invitation from someone who plans to endorse Scott Brown's opponent. The Kennedy Institute cannot hold itself out as a nonpartisan debate sponsor while the president of its board of trustees gets involved in the race on behalf of one of the candidates."
A spokeswoman for the Kennedy Institute said that they will have a response soon.
UPDATE: Debra DeShong Reed, a spokeswoman for the Kennedy Institute, sends the following statement:
"Massachusetts has a long history of Senators and candidates participating in vigorous public discourse, which is truly what the United States Senate is created to foster. We thank the Warren campaign for being willing to air the issues and we regret that the Brown campaign has decided not to participate. The Institute believes that an informed electorate is the key to our democracy."