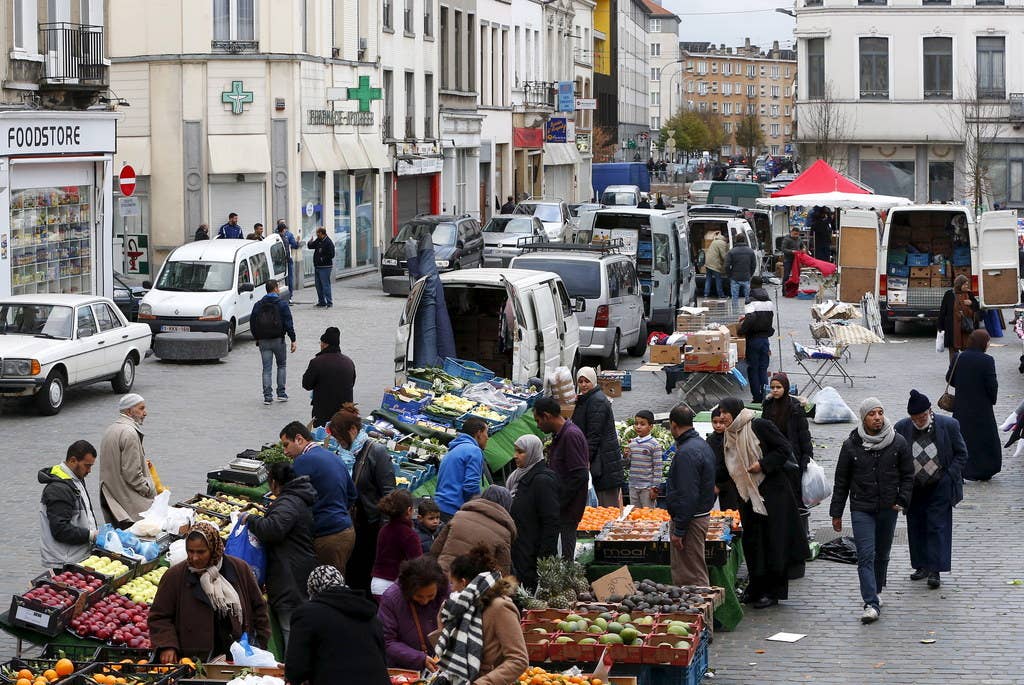 BRUSSELS — In the wake of last week's attacks in Paris, Belgians are asking how a hardcore terrorist cell that carried out the worst attack in neighboring France's history could have been allowed to prosper unimpeded in their backyard.
Only now, after several men who grew up in Belgium participated in attacks that killed at least 129 people and injured hundreds more in Paris last Friday, is Belgium seriously addressing this question, as Belgian Prime Minister Charles Michel introduced a series of sweeping proposals on Thursday to address the country's failures on dealing with jihadism within its borders, including putting returning foreign fighters in jail and electronic bracelets for potential threats.
But community leaders and analysts worry that the measures may be too little, too late to address the increasingly obvious problem of homegrown jihadism. This country of 10 million people sends the most per-capita fighters to Syria, one neighborhood in Brussels has been connected to a series of high-profile terrorist attacks, and 45 members of a Belgium-based terrorist group were sentenced to jail time earlier this year.
Now, in the wake of the Paris attacks and their strong link to the Brussels neighborhood of Molenbeek, the question of Belgium's security failures, alongside its failure to address some of the socioeconomic and religious realities that have contributed to the problem, have been at the forefront of the discussion.
Jamal Habbachich, a teacher and president of the Conseil des Mosquées (Council of Mosques) in Brussels and an official at the Mosquée Attadamoun ("solidarity") in Molenbeek, helps young men in the neighborhood from turning to radicalism in his role teaching Islam to kids and serving as a community leader in Molenbeek.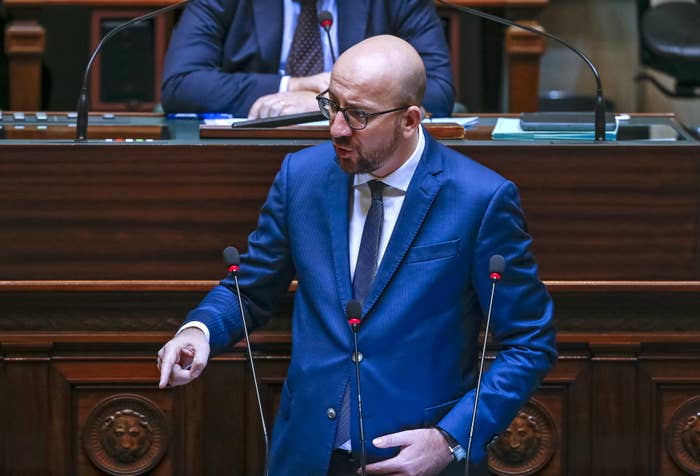 He knew both Paris attacks ringleader Abdelhamid Abaaoud, who grew up near the mosque, and to a lesser extent the Abdeslam brothers Salah and Ibrahim, both of whom participated in the attacks, when they were children.
But he says the government in Belgium, whose structure — with its multiple levels and parallel structures for the Flemish and Walloon parts of the country — is too complex even for Belgians to understand, is too bureaucratic, and has not taken enough initiative to forthrightly address the problem.
"There's no fluidity, no facility in the spending of money and decisions," Habbachich said during an interview at his mosque on rue Etangs Noirs. Habbachich says there's been "a certain laxisme" in how the issue of increasing radical sentiment in Muslim communities has been handled.
"These past few years, [the government] has done a lot of things," Habbachich said. "But it's not yet sufficient."
It was only in the last couple years that Belgium started taking serious measures against jihadism, despite signs that the problem was brewing for some time.
"We already changed a lot of things after the successful operation we had in January," said Sighild Lacoere, a spokesperson for Belgium's justice minister. In January, after the Charlie Hebdo and kosher market attacks in Paris, Belgian police carried out antiterrorism raids, arresting 13 suspected terrorists. After that, the Belgian government introduced 12 antiterrorism measures, including taking away passports and identity cards from people who pose a risk and addressing radicalization in the prisons.
Belgium "updated and actualized the whole procedure of foreign fighters, how they are detected, how they are followed, how we get information about them," Lacoere said.
"The police forces are understaffed. They don't have enough people working for them."
Clearly, Belgium's January measures weren't enough to stop what happened in Paris last week, and Belgium hasn't found an effective way to deal with people like Abdelhamid Abaaoud, the ringleader of the attacks, who traveled to Syria and managed to get back into Belgium unnoticed, or Bilal Hadfi, another Belgian who also traveled to Syria and who blew himself up with a suicide vest on Friday as part of the attacks. According to Belgian researcher Pieter van Ostaeyen, there have been as many as 516 Belgian fighters in Syria, with 180–190 currently there as of October 2015. That makes Belgium the highest per-capita source of foreign fighters among European countries.
"Until now the policy was really very weak in the follow-up of these foreign fighters," said Bilal Benyaich, a researcher at the Brussels-based Itinera Institute who studies jihadism. Before Michel proposed that returning foreign fighters be jailed, that wasn't always the case, Benyaich said; before, if they were noticed coming back in, they would be interviewed but released if no terror link was proved. Not everyone holds the view that those returning from Syria should necessarily be imprisoned; Benoit Hellings, a federal deputy with the left-wing Ecolo party, told BuzzFeed News on Wednesday that this approach wouldn't always be "effective" because "we know that prison is a vector of radicalization."
Foreign fighters might be the newest thing to come across Belgium's borders that has caused concern, but they're not the first.
"I think the biggest problem is that at the time when Islamist activities were rolled out in Belgium by foreign countries like Saudi Arabia, and at the time that some Islamist exiles came to Belgium and continued their political Islamist activities and had an influence on a certain part of the Muslim community here, our government didn't pay attention to it," said Benyaich.
Saudi Arabia, which expounds a fundamentalist interpretation of Islam known as Wahhabism, largely controls the Great Mosque of Brussels, and is known for funding Islamic organizations around the world. Saudi influence in preaching that style of Islam has bolstered the mainstream Sunni space, creating a breeding room within the country — as well as in countries like Belgium — for extremism, and fostering it.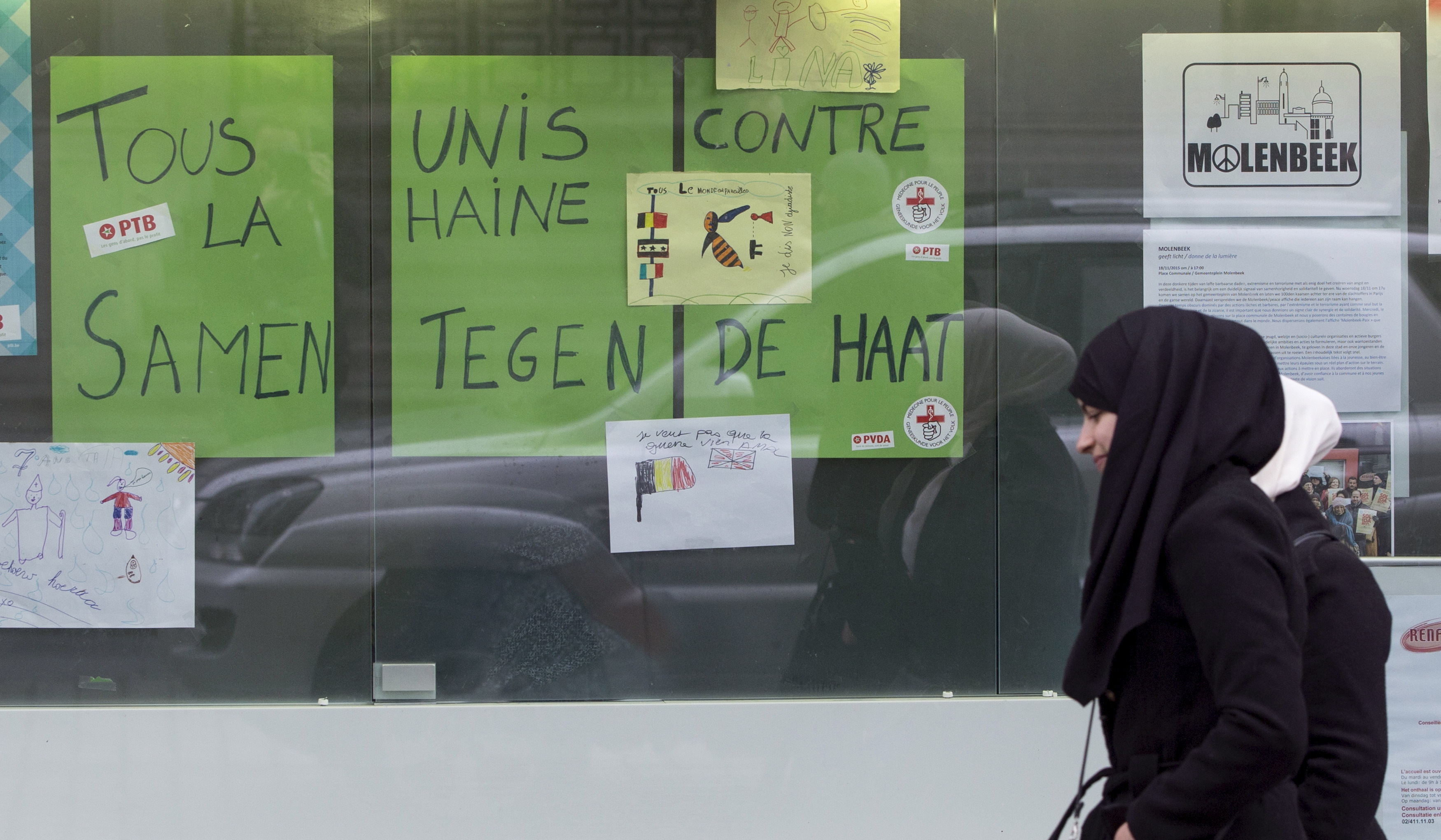 "We've given too much room, and that's on the federal government level, for Saudi Arabia in the way it influences Islam in these neighborhoods," said Sarah Turine, an official in Molenbeek, in an interview with BuzzFeed News during a commemoration event in Molenbeek's central square on Wednesday.
Habbachich also raised the question of foreign influence on the religious life here, and said that a lot of imams come from abroad and don't speak French, the language that the young people have grown up speaking. He said he had asked the government to invest in a training institute for imams to help them connect to the community and learn to articulate an "Islam that can deconstruct radical discourse, the discourse of Daesh [ISIS], for example," but it hasn't happened yet.
But this isn't just a religious issue, and one of the biggest problems that have confounded Belgian authorities is the fact that the religious radicalism moving through Belgium's underworld has a symbiotic relationship with more traditional criminal gangs, particularly when it comes to the sale and trade of arms; Belgium is "a hub for illegal arms trafficking," said Nils Duquet, a researcher into the arms trade at the Flemish Peace Institute, and Kalashnikovs and other weapons are readily available if you know where to find them. Belgian police can't keep up with the problem, and the demographic makeup of some of the police charged with policing immigrant populations is also a factor.
"The police forces are understaffed," Duquet said. "They don't have enough people working for them."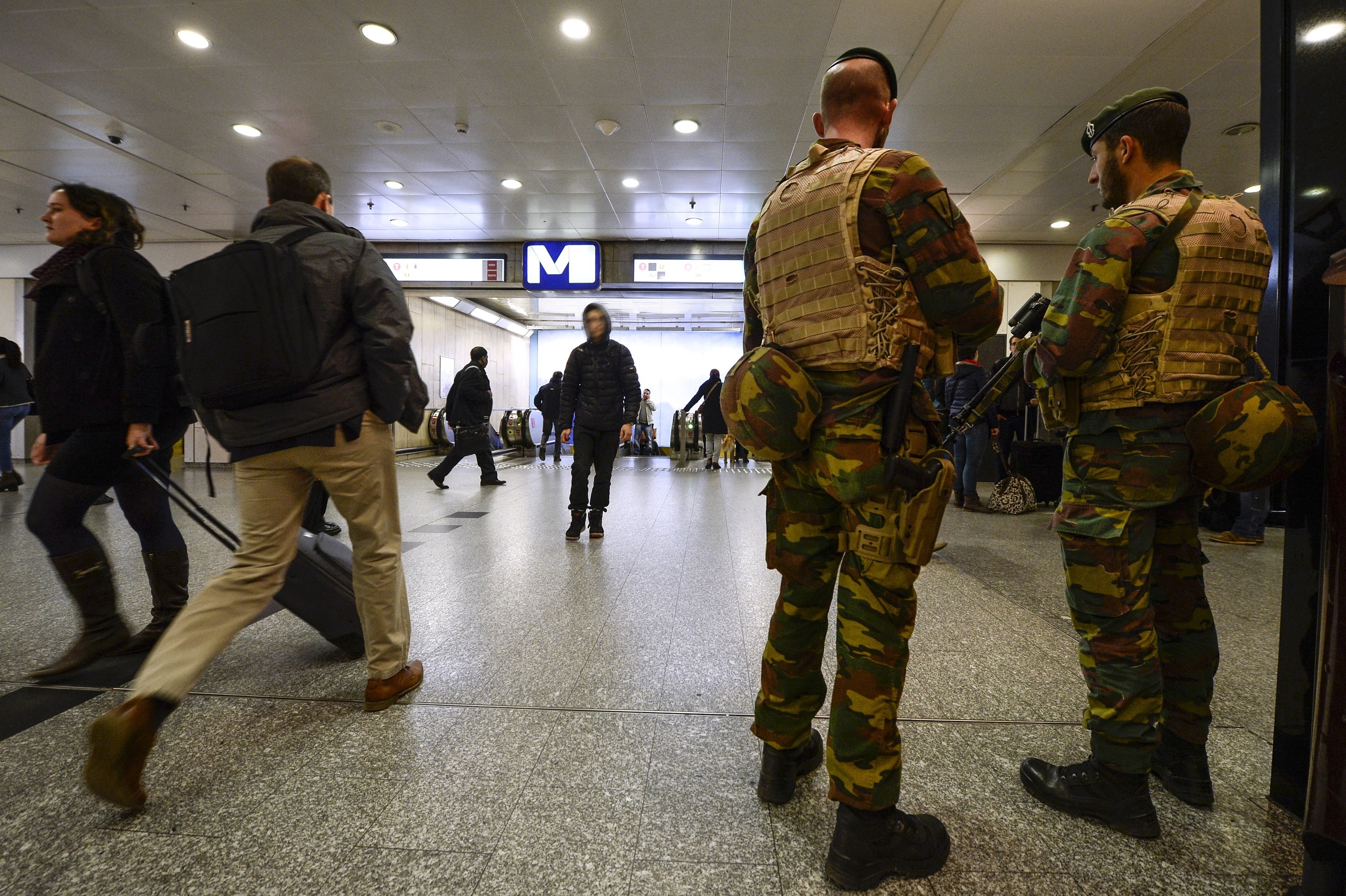 "There is a big gap between the police and the citizens, and especially citizens from immigrant backgrounds," said Benyaich, noting that the police are largely white and middle-class.
Police have also had very little insight into what these groups are doing. Duquet noted that the measures announced by Michel on Thursday included expanded ability to conduct telephone taps, something that "we've been asking for for a while." Before, Duquet said, the police were only wiretapping deals between buyers and sellers in different countries, and not if it's "just a guy from Brussels selling to a guy from Antwerp."
"We have no good view of the problem," he said.
The lack of visibility into Belgium's criminal and jihadi underworld was brought into sharp relief by the Paris attacks. Belgian authorities were aware of several of the Paris attackers and were monitoring or investigating some of them, yet still failed to catch wind of the massive terrorist plot that investigators believe was planned in Brussels.
Michel rejected widespread criticism of his country's security services on Thursday, saying, "I don't accept the criticism seeking to disparage our security services, who do a difficult and tough job."
"This is a good starting point," Benyaich said of the 18 new provisions on top of the 12 introduced earlier this year. "But will it be enough? That's the question. Because the problem is more of an organic nature, and these are all mechanical answers to an organic problem."
Alice Dulczewski contributed to this report.