Barrett TV Ad Buys More Than Doubled In Wisconsin Last Week
Dems ramp up their ad buys as the race increasingly leans toward Walker.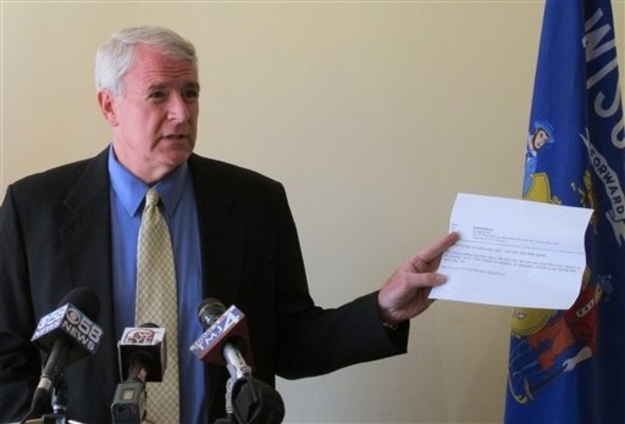 The campaign of Scott Walker's challenger Tom Barrett spent $580,910 last week in television ad buys, compared with $219,764 from the week before, according to ad buy numbers from a Democratic source in Wisconsin. Cable spending expereinced the biggest bump, from $13,829 to $116,340.
The Greater Wisconsin Committee, an outside group on the Democratic side of the recall, also increased its television spending in the last two weeks, putting in $325,000 the week of May 8 to May 14 and $1,100,000 the week of May 15 to May 21.
Walker, the controversial governor who faces a recall election on June 5, enjoys a four or five point lead in most recent polls. Unlike the Democratic side, the Republican side of the recall has enjoyed large amounts of money from national Republican groups and the RNC — much of which has been spent on dominating the airwaves, which Walker and his allies continue to do despite the recent increase in his opponent's spending.
Democrats are fighting back with their own polls, too. We Are Wisconsin, a labor coalition, touted a poll today putting Barrett and Walker neck-and-neck, claiming that the three polls from last week putting Barrett behind "contained flawed samples that overestimate Republican share of the vote and widely diverge from other polls regarding Walker vs. Barrett amongst Wisconsin Independents."