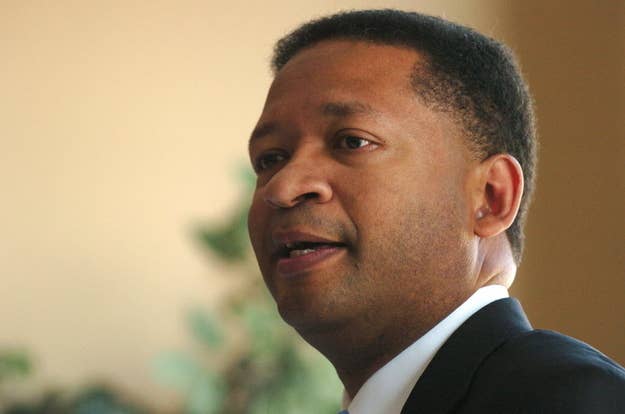 Artur Davis, the former Democratic congressman from Alabama, is considering running for a House seat in Virginia as a Republican, according to a source close to Davis, who ran an unsuccessful campaign for governor of Alabama in 2010.
Davis is toying with the idea of challenging Democrat Gerry Connolly's for his seat in Virginia's Washington, D.C. suburbs in 2014, the source said; he's also been encouraged to run for a seat in the Virginia legislature in 2013 or 2015. And if Davis runs, he is likely to do so as a Republican, the source said.
A longtime Democratic strategist in Virginia said that Davis called him and said "he hadn't quite gotten over the political bug and was thinking about running again." The source had the impression that Davis had been calling "a number of folks" to discuss the idea. That source, a Virginia Democrat, was under the impression Davis would run as a Democrat.
Davis was one of Barack Obama's earliest endorsers on Capitol Hill and had been seen as a rising star of the Democratic Party — perhaps, some Democrats speculated, the "second black president." In recent years, however, Davis — a blue dog who tacked further right for his statewide Alabama run — has become increasingly estranged from the Democrats, espousing conservative views and criticizing the President. Davis told BuzzFeed yesterday that "a right of center point of view has no home in the Democratic Party today" and "I no longer feel a home there."
"Unless I were to re-enter politics in some way shape or form, there's no need for me to declare affiliation," Davis said yesterday.
He is not supporting the Obama campaign, nor the Romney campaign, though he clarified today that "I have not ruled out supporting [Romney]."
CORRECTION: Davis lost in the Democratic Primary for Governor of Alabama with 37% of the vote.