Among South Carolina Suits, Gingrich "Exciting," Santorum A Lot Less So
South Carolina business leaders find Newt "dynamic." They're still voting Romney.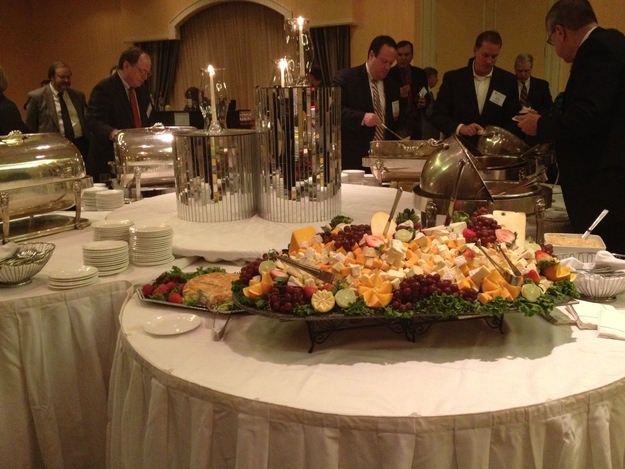 COLUMBIA, S.C. -- Newt Gingrich and Rick Santorum wooed the relatively small, but influential, South Carolina business class today, speaking at a conference hosted by the South Carolina Chamber of Commerce today. Among the assembled business leaders at the reception after the forum -- by local standards, a pretty swanky affair -- Gingrich was a much bigger hit. Coming off a strong performance in last night's debate, Santorum stumbled a bit this evening, at one point rambling at length as he compared his plans for the economy to those of Gingrich and Romney.
"Romney's a steady, but Gingrich is real exciting," said Kaki Williamson of Denmark, South Carolina. "Seemed like the crowd was big for Newt and small for Santorum."
Jack Sloane, a member of the South Carolina Chamber of Commerce, said that Gingrich is "the smartest man in the room. He knows his history." But Sloane said he plans to vote Romney because "I'm ready to back whoever can stop Obama."
As for Santorum, "I would vote for Obama before I'd vote for Rick Santorum. He's a homophobe, he's a religious nut."
Bob and Janet Friedman of Gaffney are both big Gingrich fans. Bob, who works for the financial end of a manufacturing plant, said "he's got the background and the experience. Newt's been there."
Janet agrees that Gingrich is "exciting, dynamic." Neither Friedman likes Rick Santorum because of his perceived lack of experience.
Jon Pearson, a Columbia businessman, found Newt "very entertaining."
"He seemed to be more knowledgeable than Santorum," he said.
Pearson still plans to vote Romney, however.