Alan Grayson Hosting "Crypto-Party" In Congress
The Snowden effect.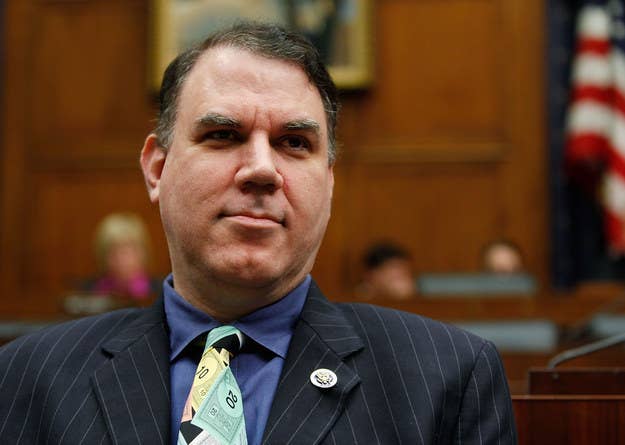 Florida Rep. Alan Grayson is hosting a "crypto-party" on Capitol Hill for colleagues in Congress to learn how to use encryption technology next week, according to an invite sent from an aide in his office.
A Dear Colleague letter sent from Grayson's office that was forwarded to BuzzFeed reads:
Dear Colleague,

Please join our offices and Access, a nonprofit organization dedicated to defending digital rights and open and secure communications online, for a "crypto party" on Capitol Hill. The event will feature experts who will explain how to protect your security online, how to assess your privacy risks online, encrypt your devices, chat securely, and anonymously browse the Internet.

Bring your personal devices if you would like help using encryption technologies. Refreshments will be provided. We hope you will stop by Rayburn 2200 on Monday, June 23 starting at 9:00 a.m. to learn more.
The event is being co-hosted by Grayson and by California Rep. Zoe Lofgren, both Democrats.
Crypto-parties are a do-it-yourself encryption movement founded in 2011 by an Australian internet activist named Asher Wolf. The parties, which involve groups of people getting together to learn encryption, usually host journalists or online activists — seldom politicians.
The event inside the halls of Congress illustrates just how mainstream the use of encryption has become since the revelations about the National Security Agency surveillance disclosed by Edward Snowden showed how widespread the government's online spying capabilities are. While he was still a contractor for the NSA, Snowden himself hosted a crypto-party in Hawaii in 2012, as reported by Wired. Members of Congress may have good reason to use encryption — the NSA has not denied surveilling them.
Spokespeople for Grayson and Lofgren did not immediately return requests for comment.
"This is the first crypto party we've done with U.S. lawmakers," said Amie Stepanovich, senior policy counsel at Access, the group that will teach encryption at the event. "We're excited about the opportunity to educate members and their staff on the importance of encryption tools and how to use them."
Stepanovich said it was still unknown which members of Congress would be in attendance.