This is Muhammad Najem. According to his Twitter account he's a 15-year-old boy living in Eastern Ghouta, Syria.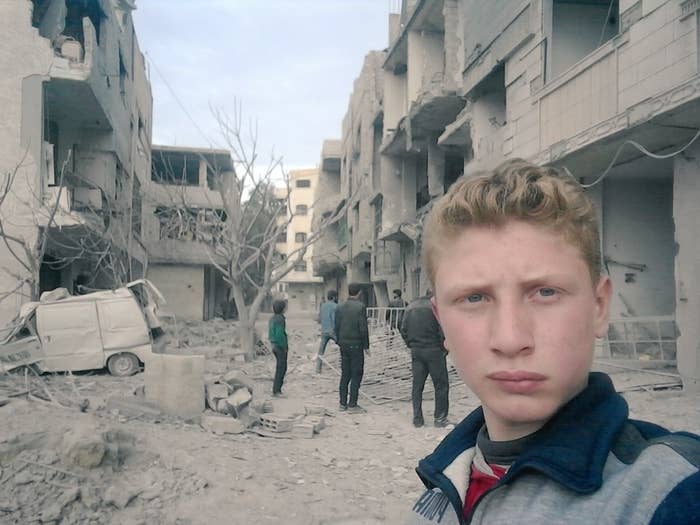 The area has been under siege by government and pro-Syrian regime forces for years. In the past week, the violence has intensified.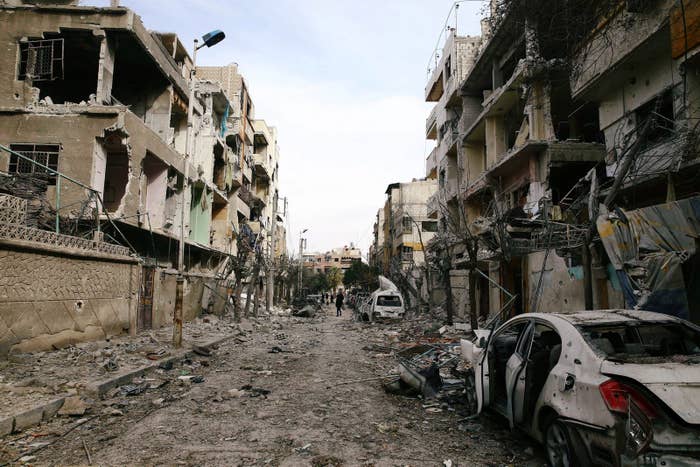 But pro-Assad and pro-Russia Twitter accounts are currently smearing Najem as a fake.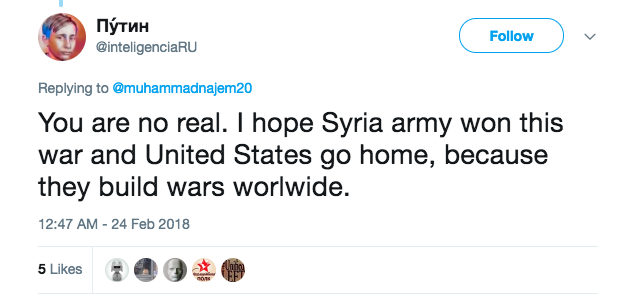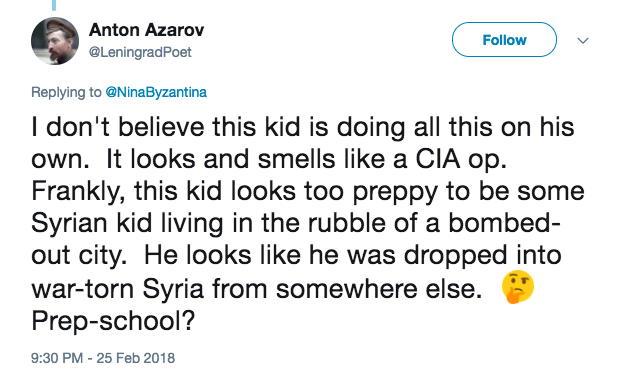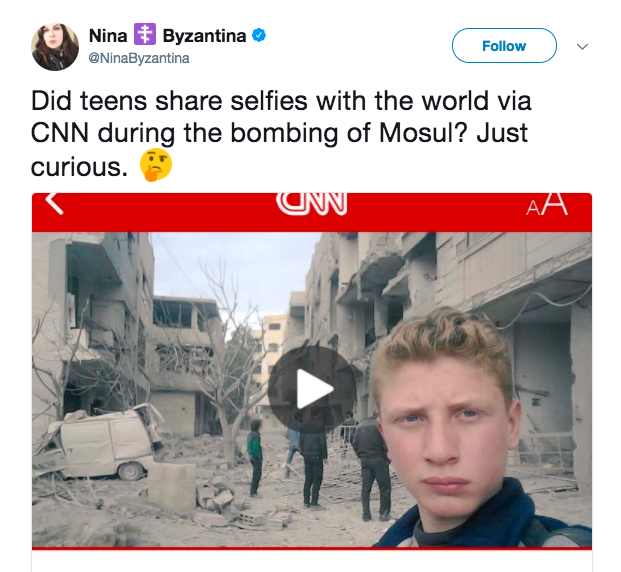 Trolls have built a case against Najem by focusing on similarities between what is happening in Eastern Ghouta to the siege of Aleppo in 2016.
During the siege a 7-year-old girl, Bana Alabed, was widely covered by Western media after she and her mother live-tweeted the siege and their experiences — in a similar manner to Najem's.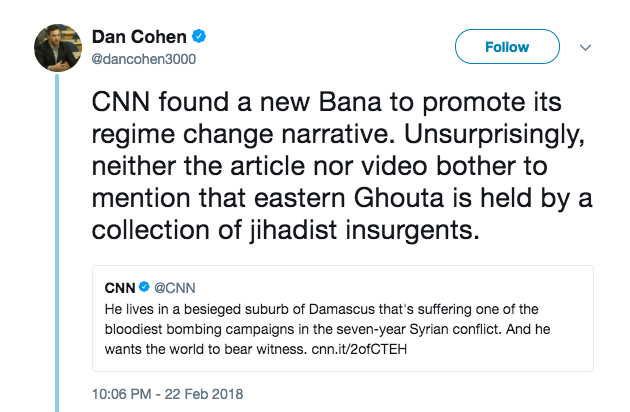 Bana is notorious among these accounts, and has become something of a meme for this particular pocket of Twitter.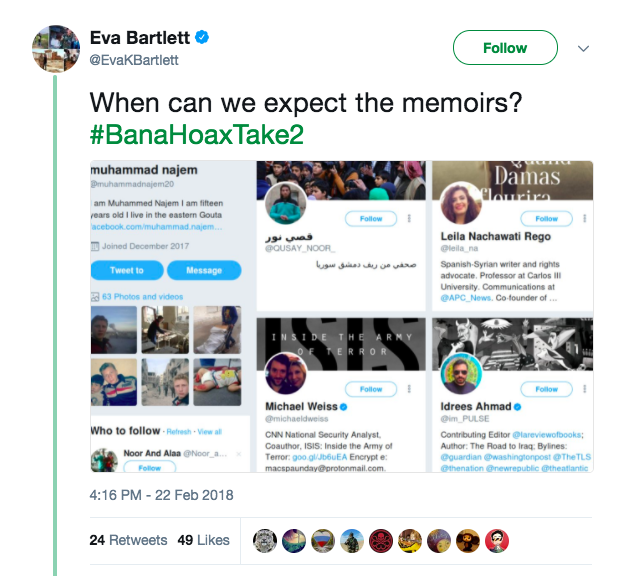 The complexity of the war — and the absence of international reporters in rebel-held zones — means many outlets rely on activists inside for info.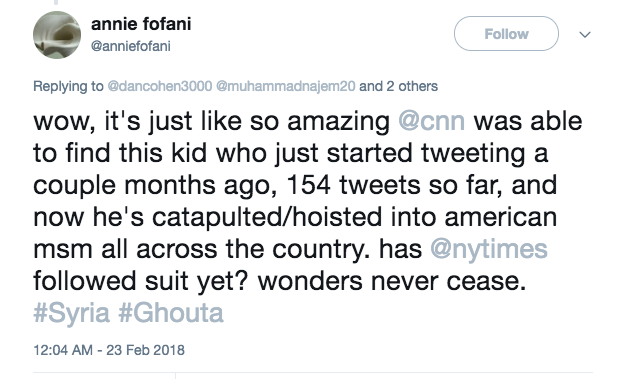 One of the few accounts Najem follows is one such activist: Qusay Noor. He told BuzzFeed News he was Najem's older brother.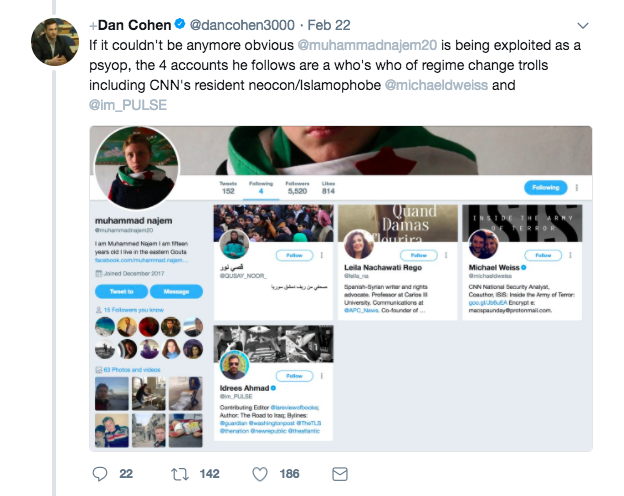 Najem told BuzzFeed News via Twitter DM that he wouldn't be able to speak over the phone, saying that he only had Facebook and Twitter.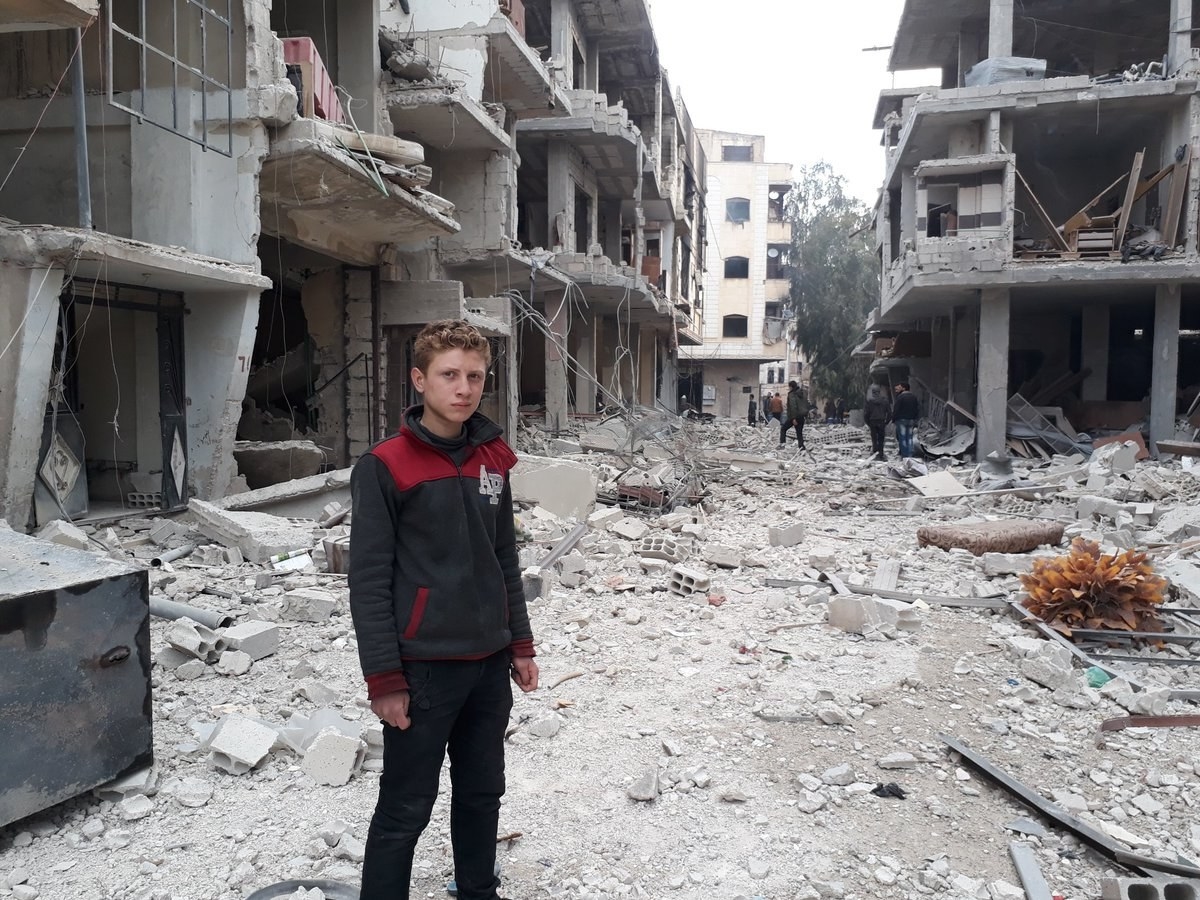 Najem, communicating through Twitter DMs, said the situation in Eastern Ghouta was awful: "It did not stop for five days, and even five minutes. It was the worst week in history."
But Najem says he'll keep making videos. "My idea only [was] to be [able to] tell the world what is happening here."