Ukrainian intelligence officials have arrested a French ultra-nationalist who was allegedly planning a series of terror attacks in the country ahead of the European Championship soccer tournament, which is due to begin on Friday.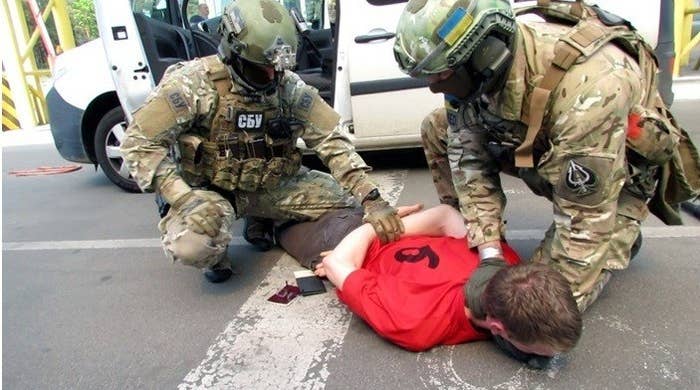 This video of the arrest of Gregoire Moutaux, 25, who was detained at the end of May on the Ukrainian border with Poland, was filmed and posted online by Ukrainian security officials.
Vasyl Hrytsak, the chief of Ukrainian intelligence service SBU, said Moutaux was driven by ultra-nationalist views. Moutaux spoke negatively about the French government's "actions and its policies that lead to mass migration of non-French citizens to France, globalization of the world and spread of Islam," according to a statement from the SBU.
"He also said that he has a desire to commit several terror attacks in protest," the statement noted.
The SBU also released video footage of Moutaux and his associates that revealed months of preparations for the planned attacks.
In a statement, the intelligence service said it had followed the man and his associates for months, watching — and filming — them buying a plethora of weapons, including five machine guns, two rocket-propelled grenades, and 125 kilograms of TNT.
Hrytsak said Moutaux planned to attack 15 bridges, roads, and other vital transport links ahead of the Euro 2016 in France. He will be prosecuted for smuggling and illegal handling of weapons and terrorism, according to the SBU.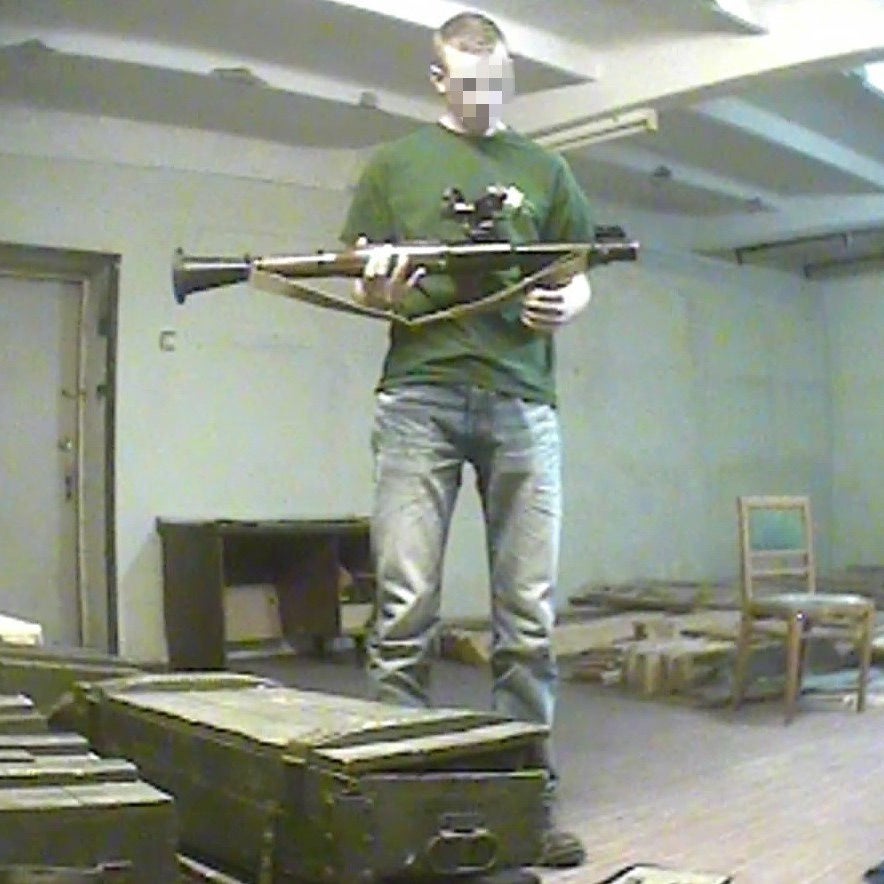 Residents of Moutaux's hometown, Nant-le-Petit, a small village east of Paris, expressed shock after hearing about his plans.
But the mayor of the village, Dominique Pensalfini-Demorise, declined to comment. "I do not [know] much and I do not want to talk," he told L'est Republican.
Moutaux was flagged to Ukrainian authorities last year when he attempted to "establish ties with Ukrainian troops under the guise of volunteering," it has been reported.
Some reports indicate that Ukrainian authorities did not intend to go public with the information about Moutaux but were forced into action after a French news channel broke the news of his arrest on May 21.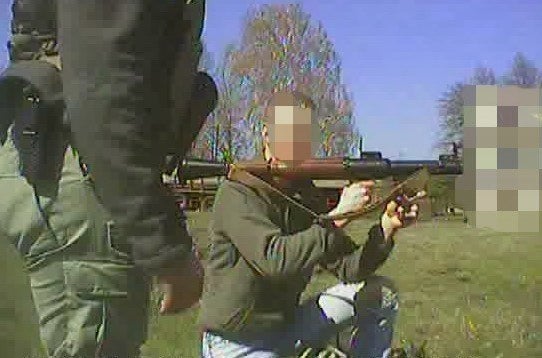 France has stepped up security ahead of the Euro 2016 soccer championship.
French President François Hollande has acknowledged there is a terror threat during the tournament, but urged the French people not to give in to fear. "We should never be intimidated by the threat, even if it exists," he told France Info.
France will deploy 90,000 security personnel across different cities throughout the tournament, Hollande also confirmed.