This is 18-year-old Saida Ahmad Baghili. She is among the millions of severely malnourished Yemeni civilians who are being punished by a bitter civil war that has shown no signs of stopping.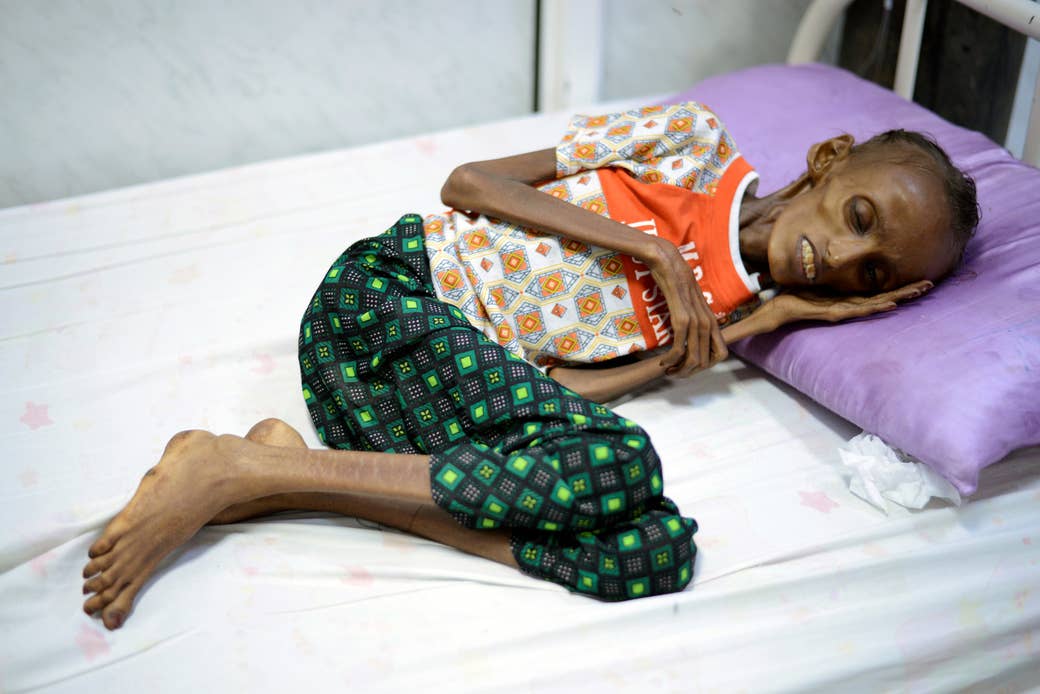 Photographs taken by Abduljabbar Zeyad for Reuters show Baghili at Al Thawra hospital in port city of Hodaida, in the western part of the country.
Baghili arrived in the hospital on Saturday, one of six patients to be admitted this week. But she is considered to be among the luckier ones — most Yemenis no longer have access to medical care. Nearly 54% of hospitals are either no longer functioning, or only partly functioning, according to a UN-supported Health Resources Availability Mapping System (HeRAMS) survey in September.
Nurses at the hospital told Reuters that the teenager, who is from a small village roughly 60 miles southwest of the town, is surviving on a diet of juice, milk, and tea.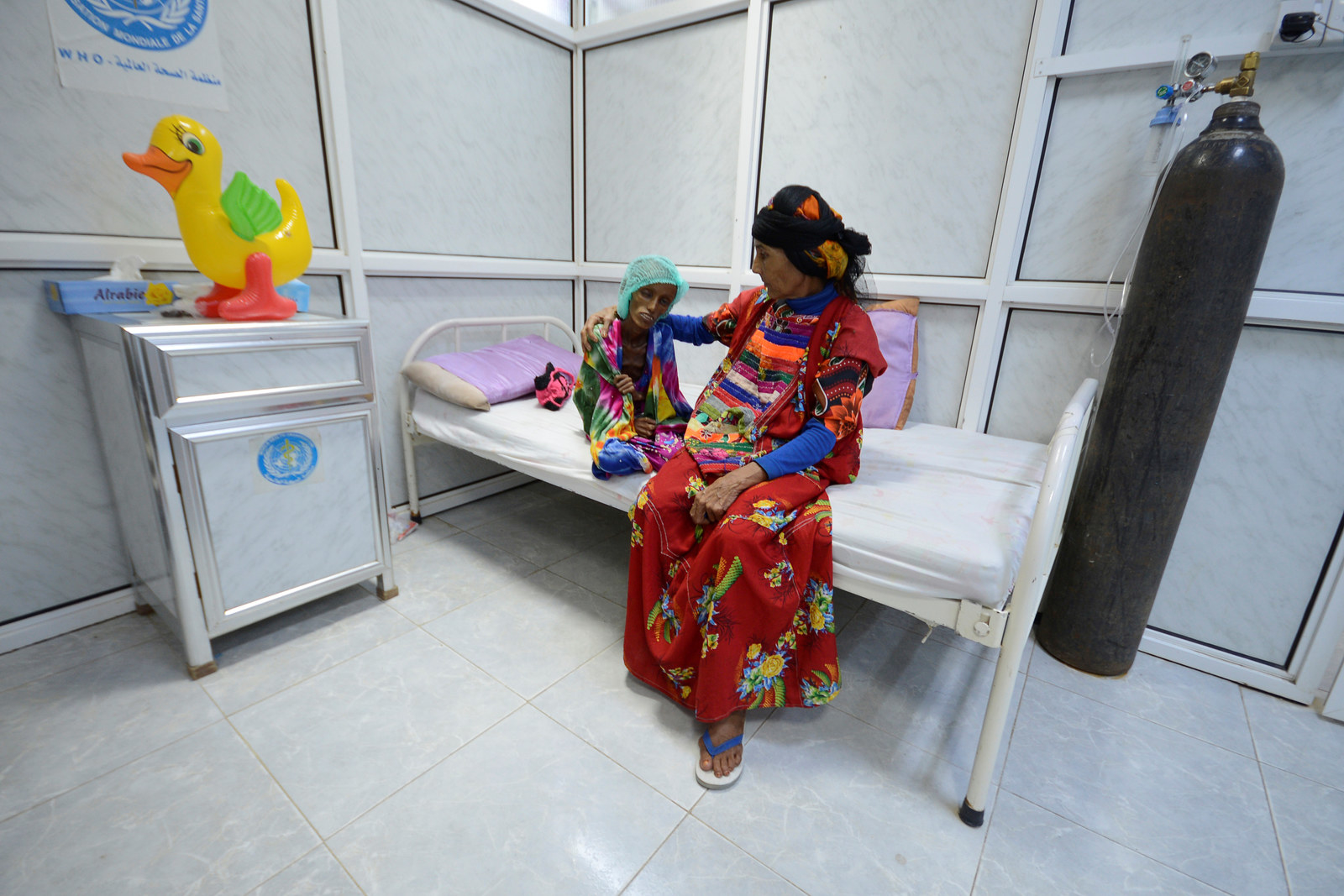 Baghili is among more than 14 million people in Yemen who have been described as "food insecure" by the World Food Programme (WFP). Of those, 7 million are "severely food insecure." In some parts of the country, 70% of people struggle to eat every single day.

All but two of the country's provinces are close to famine, according to a BBC report earlier this year. In March, 10 provinces were thought to be on the brink of famine.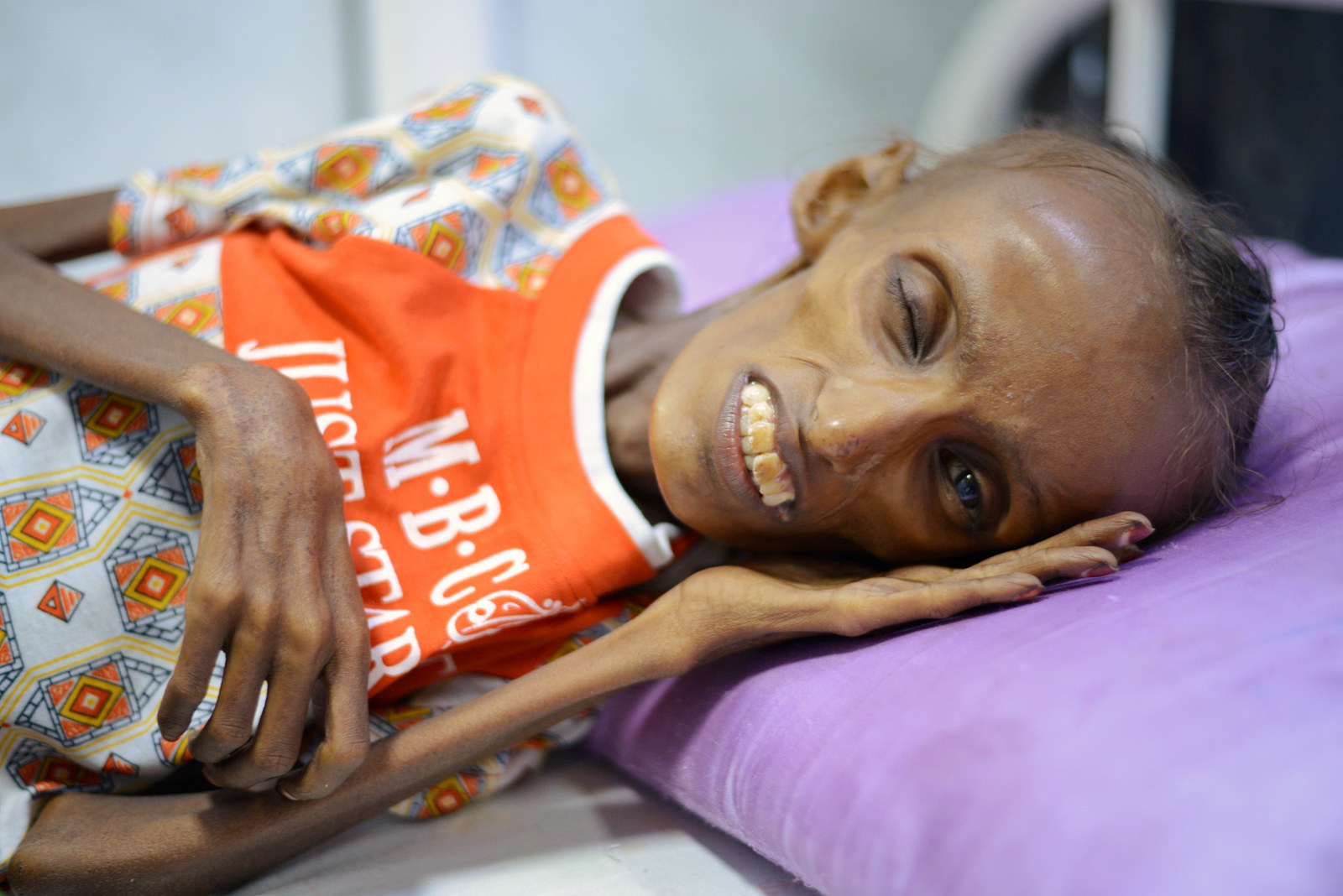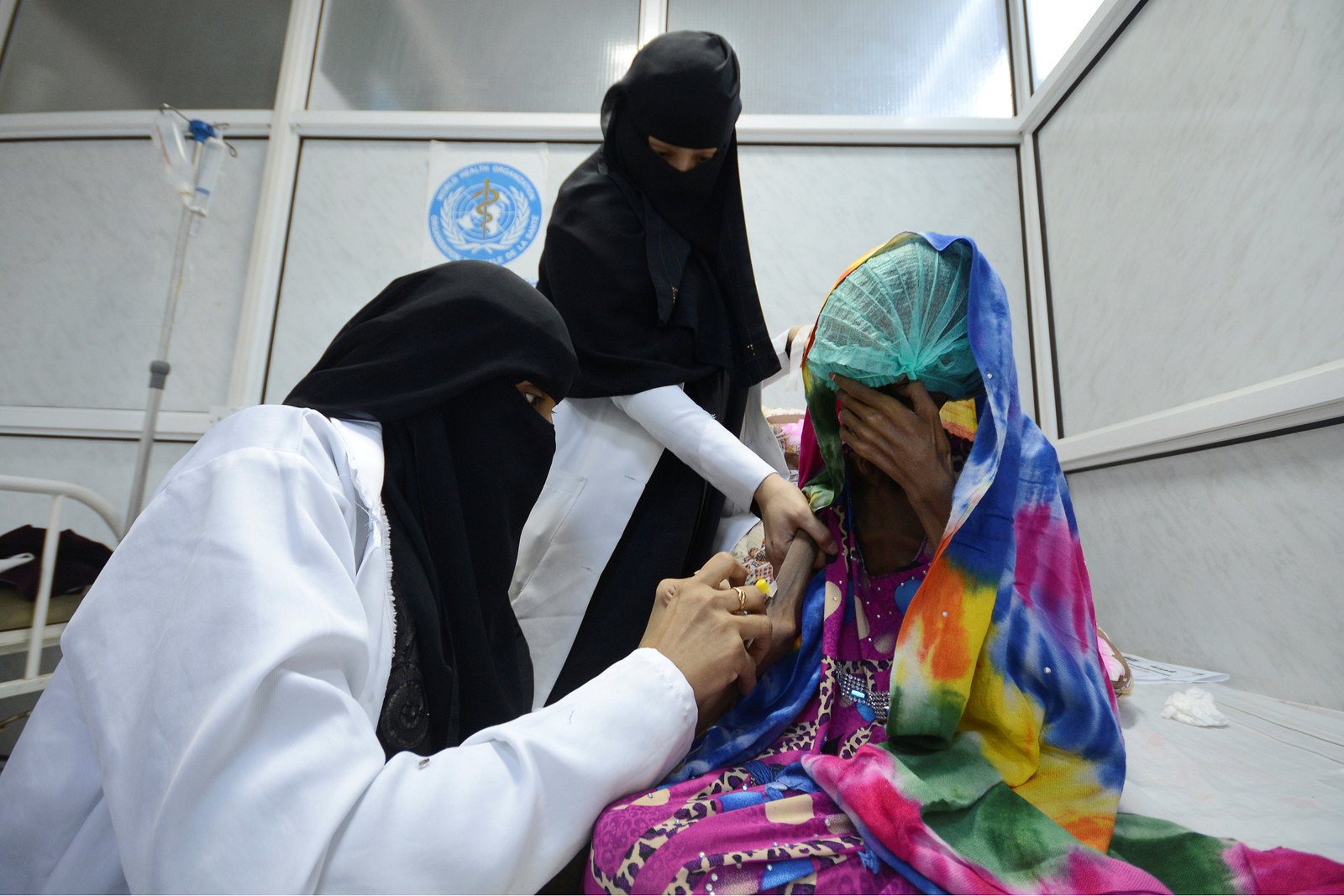 Yemen also has the highest rates of child malnutrition in the world. About 1.5 million children in the country are acutely malnourished, according to international aid organizations. An estimated 370,000 children are at immediate risk of death from malnutrition.

Rajat Madhok, who heads Unicef's communication and advocacy effort in Yemen, said his organization has been attempting to help hundreds of thousands of these children — one of whom he met last week in hospital.

"His eyes were hollow, his skin pale, and he could barely speak," Madhok told BuzzFeed News via email from Sanaa, the capital. "He showed his pain by crying in short spells."

Madhok said the city where Baghili was being treated had some of the highest rates of malnutrition in the country. "Results of a nutrition survey done in 2015 revealed that the numbers of severely malnourished children in Hodeida is estimated to be 101,000," he said.
Baghili has been malnourished for five years, but her condition deteriorated after a Saudi-led blockade 18-months ago, cutting off vital supplies to much of the country. Saudi Arabia has repeatedly denied it has imposed a blockade.
The blockade is a cruel escalation of a proxy civil war between the Iran-backed Houthi rebels and the government, which is supported by Saudi Arabia.

Before the outbreak of conflict, Yemen was already one of the poorest nations in the Middle East, and imported 90% of its food. It had the highest malnutrition rates in the region pre-conflict, according to the Associated Press.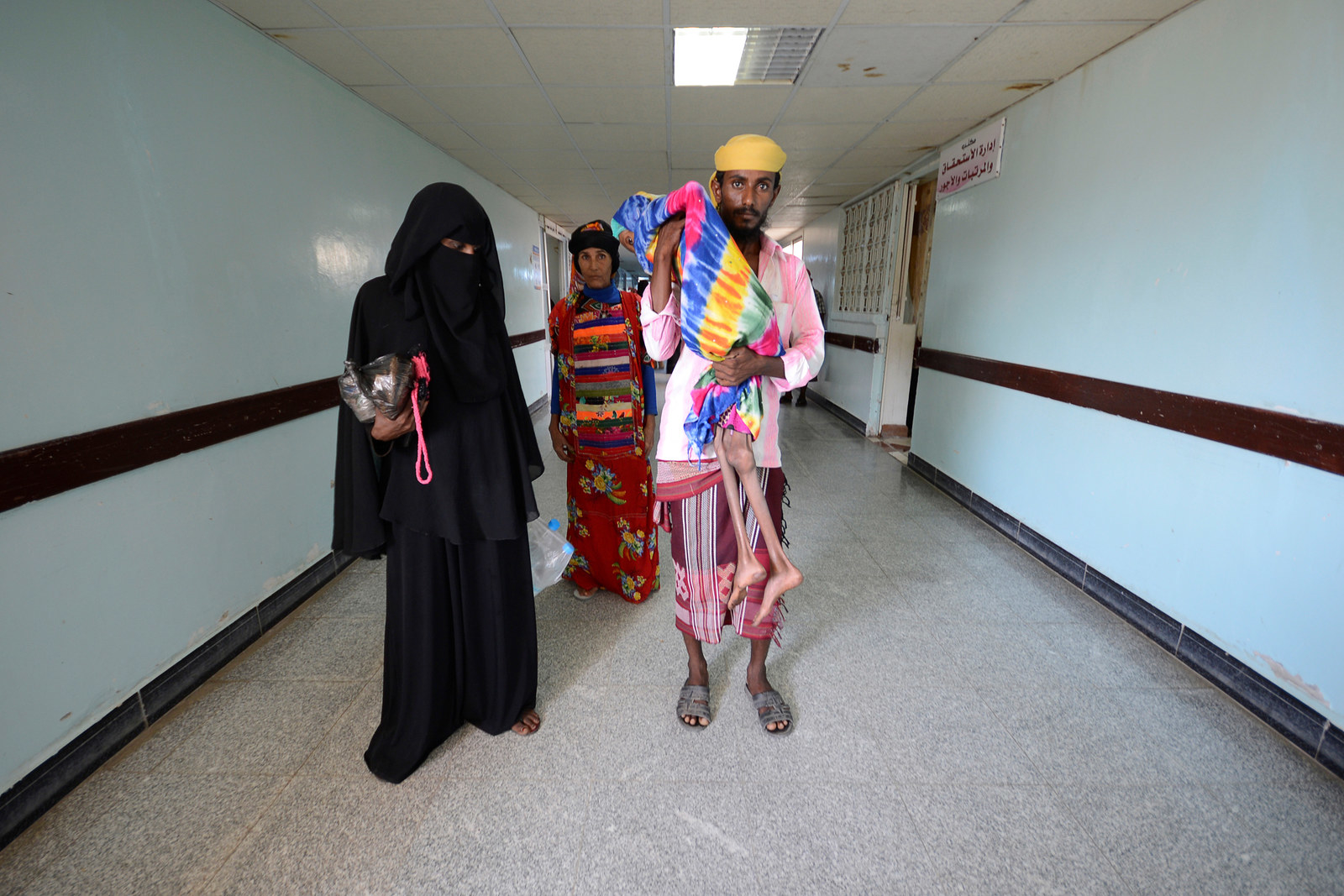 International organizations estimate the ongoing war has left 21 million people — out of a total population of 26 million — dependent on food and medical aid. An estimated 10,000 people have been killed in the conflict, approximately a third of them civilians.
Humanitarian teams still working on the ground say the situation is only getting worse.
Last month Yemen's Health Ministry said it had run out of funds. An international push for $1.8 billion in aid has only achieved 47% of its target so far. Medicine and basic food supplies are now often provided by families of patients, who must sell their possessions to receive treatment.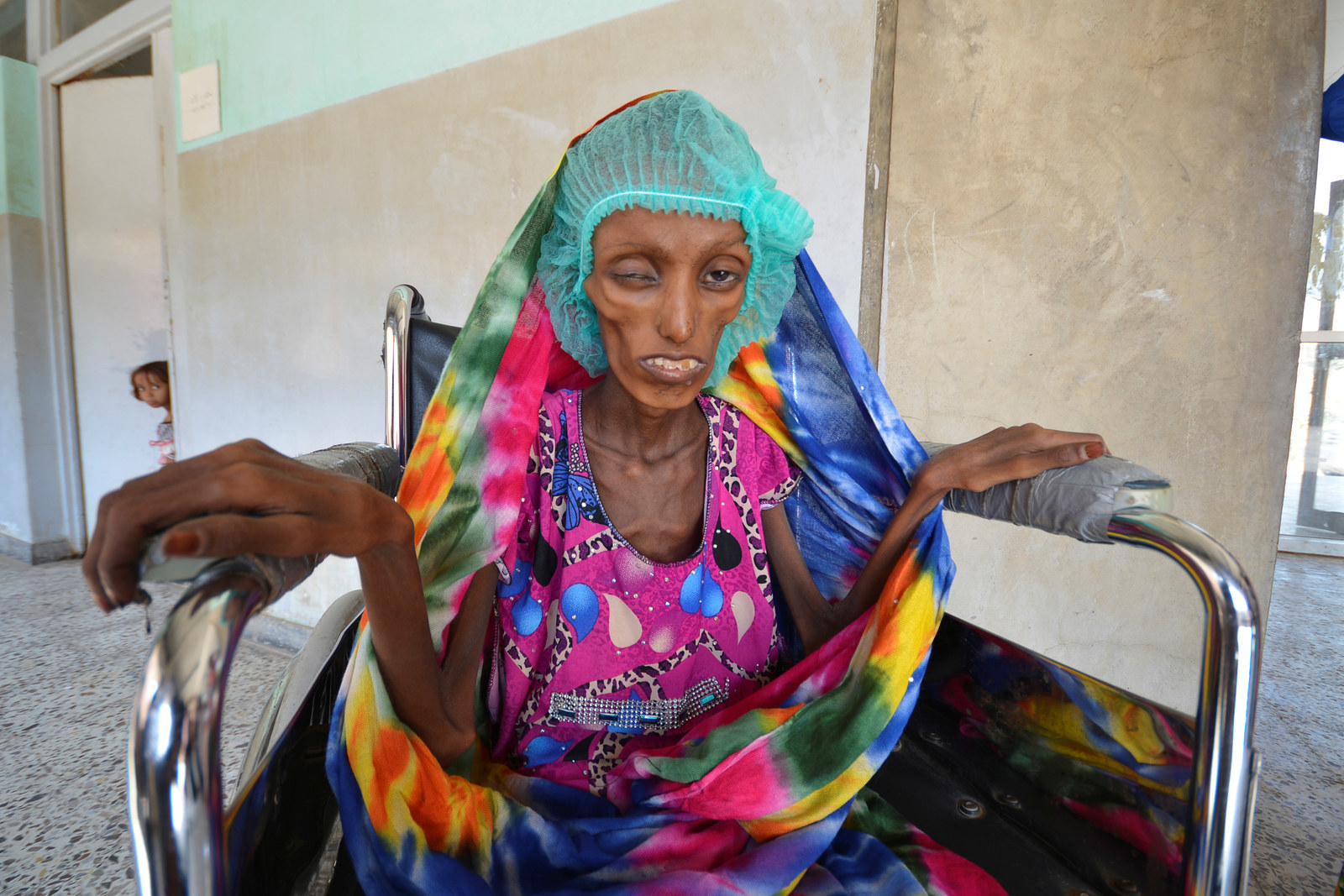 "People look like skin on skeletons," Yemeni photographer Deif Allah told the Times of London. He said children and infants were affected the most.
Save the Children recently said it had to increase wages of its local staff by 50% because the cost of food had spiraled by 26% since the war began. Since March of this year, food prices rose by 13% again, according to a recent WFP market report.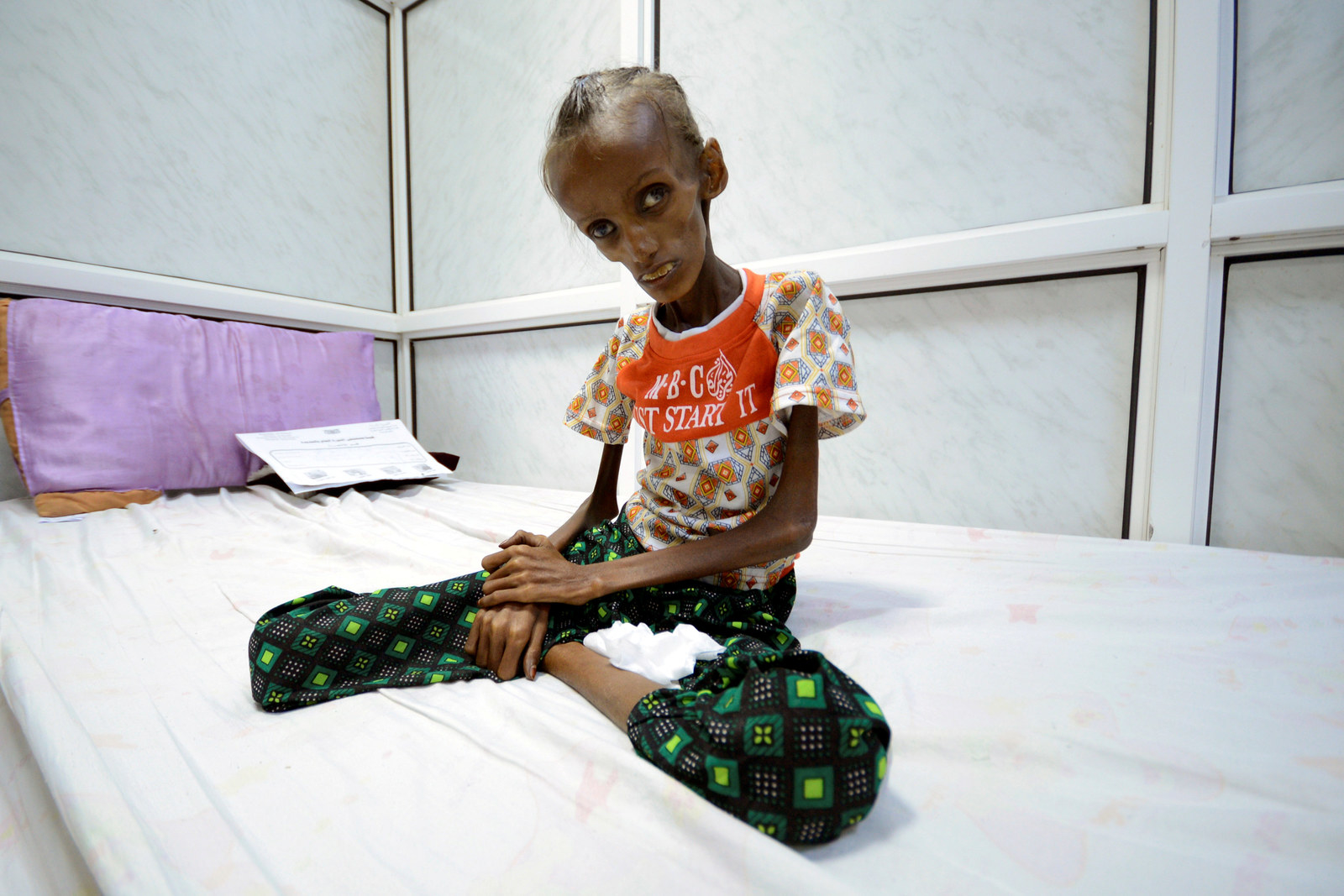 Earlier this week, WFP director in Yemen Torben Due warned that an entire generation in the country could be crippled by hunger. Muhannad Hadi, the WFP's regional director for the Middle East, North Africa, Central Asia, and Eastern Europe, said: "Hunger is increasing every day and people have exhausted all their survival strategies."