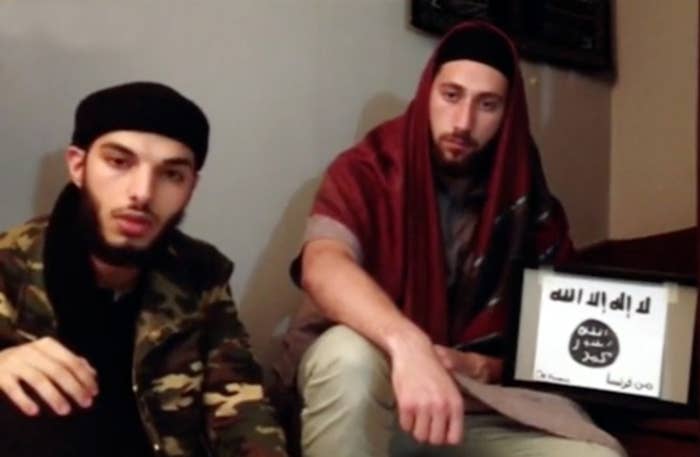 The second man who attacked and killed a priest in a church in Normandy has been named by French authorities.
Abdel Malik Petitjean, 19, was named by a source in the Paris prosecutor's office as the second attacker, according to the BBC. Adel Kermiche, also 19, was named on Wednesday.
Father Jacques Hamel, 85, was killed after the two men stormed a church in the Haute-Normandie town of Saint-Etienne-du-Rouvray, close to Rouen, on Tuesday morning. Both Petitjean and Kermiche were shot and killed by French security forces as they left the building.
An ID belonging to Petitjean was found at Kermiche's flat when it was searched by security services following the attack. However, his body was too disfigured following the confrontation with police to allow immediate identification.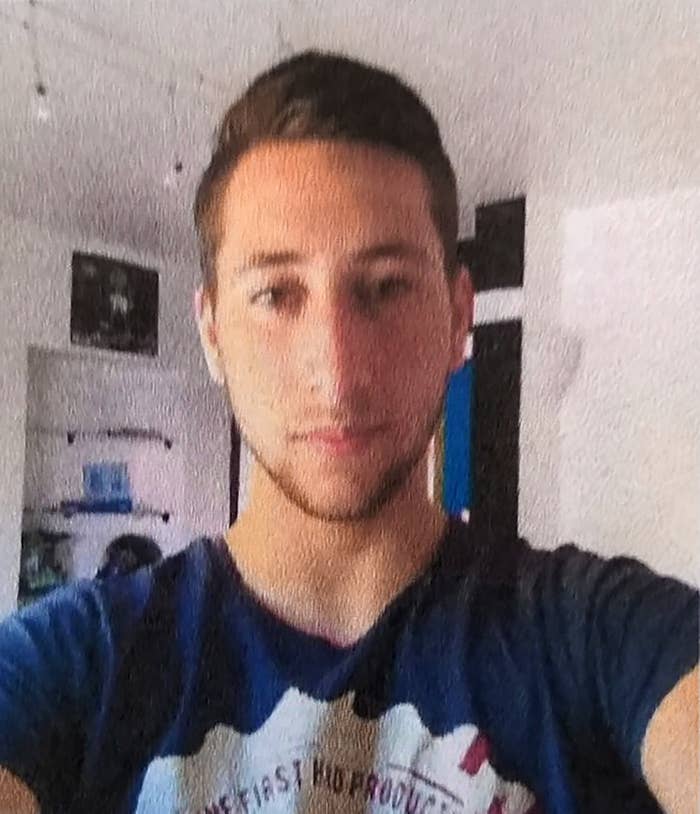 "Following DNA tests, it emerged that the terrorist has been identified as Abdel Malik Nabil Petitjean," the source in the Paris prosecutor's office told the BBC.

Petitjean, from a town in eastern France, was known to authorities, who opened a special file on June 29 after fears he had been radicalized, a security source reportedly told Reuters. The French government has placed roughly 10,500 other people under what is called a "S Files", related to potential jihadi activities in the country.
His fingerprints were on record, the Daily Telegraph reported, and an unnamed security source reportedly told the newspaper that he was understood to have attempted to travel to Syria previously. Police were looking for him for several days prior to the attack, following a tip-off from a foreign intelligence service that an attack was imminent.
Like Petitjean, Kermiche was known to security services.
The 19-year-old, who lived in Saint-Etienne-du-Rouvray with his parents, had attempted to reach Syria twice.
Authorities had detained him for 10 months following his second attempt. He was released in March, but was waiting terror charges and remained under police supervision. He was required to wear an electronic tag that allowed him outside his parents' home between 8.30 a.m. and 12.30 p.m. every day, and was unable to leave the local area.
Kermiche's mother, a teacher who had moved from Algeria in the 1990s, spoke to a Swiss newspaper shortly after her son's second attempt to reach Syria. "He spoke with words that didn't belong to him. He was under a spell, like a cult," she told Le Dauphine in May 2015.
"He would walk by me in the street and blank me, like he'd been brainwashed," a former friend, named as Harmony Leroux, told the BBC.
Leroux believed she and friends had talked him into a more tolerant view. "But we just don't know why he then did what he did," she said.
In the day following the attack, audio of Kermiche passed through Telegram messages, an encrypted messaging service, were revealed by L'Express after being found in the raid on his home the day after the attack.
The audio messages, confirmed as authentic to the French newspaper by a security source, apparently demonstrate Kermiche discussed potential attacks which were then shared with around 200 members of the closed group. On July 19 he described the pros and cons of attacking on home soil, opposed to making the journey to Syria. "May as well attack here", he said.
Kermiche then describes a possible plan: "You take a knife, you go to a church, you unleash carnage, boom. You cut two or three heads off and it's done."
Shortly after the attack, the two men's actions were claimed by ISIS, which described them as "soldiers".
The attack was the latest to hit France, just weeks after a truck attack in the southern city of Nice claimed the lives of 84 people and caused President François Hollande to extend the country's state of emergency for another six months.
A number of French media organizations — led by Le Monde on Wednesday — have stated they will no longer publish the photographs of ISIS attackers, to avoid giving them "posthumous gratification".