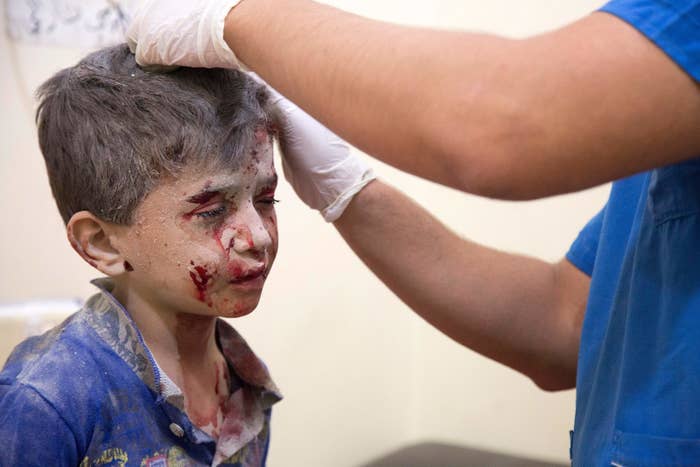 Dozens of children were among those killed after the Syrian government launched a major offensive to retake the rebel-held parts of Aleppo over the weekend.
Save the Children, the British humanitarian group, which supports local partners working in the besieged city, said more than half of the 67 people treated in a hospital run by one of its partners in Aleppo were children.
At least 95 civilians were killed by airstrikes, according to the Local Coordination Committees and rescuers on the ground. Other sources placed the death toll much higher, claiming at least 90 people died on the Friday and more than 100 on Saturday. A tally from hospitals said 398 people, including 61 children, had been injured, according to The Guardian .
Caroline Anning, who works on Save the Children's Syria response team out of Turkey, said doctors and nurses supported by her organization were frantic. "Things have escalated to a point that they have never seen before," she told BuzzFeed News via phone from Antakya, near the Syrian border.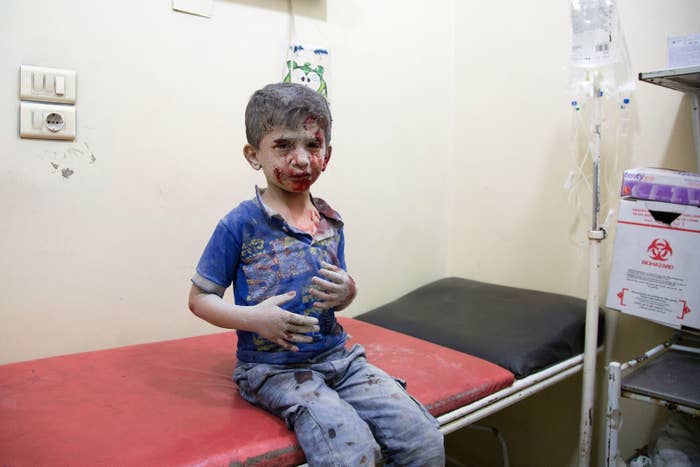 Following nearly a week of bombing, Anning said that respirators, ventilators, anesthetics, and most crucially, fuel were running out as medical professionals struggled to cope with the flux of injured bodies in Aleppo.
"They are having to do operations on children without anesthetics. One doctor told us five children died in his care because he didn't have enough ventilators to go between them," she said.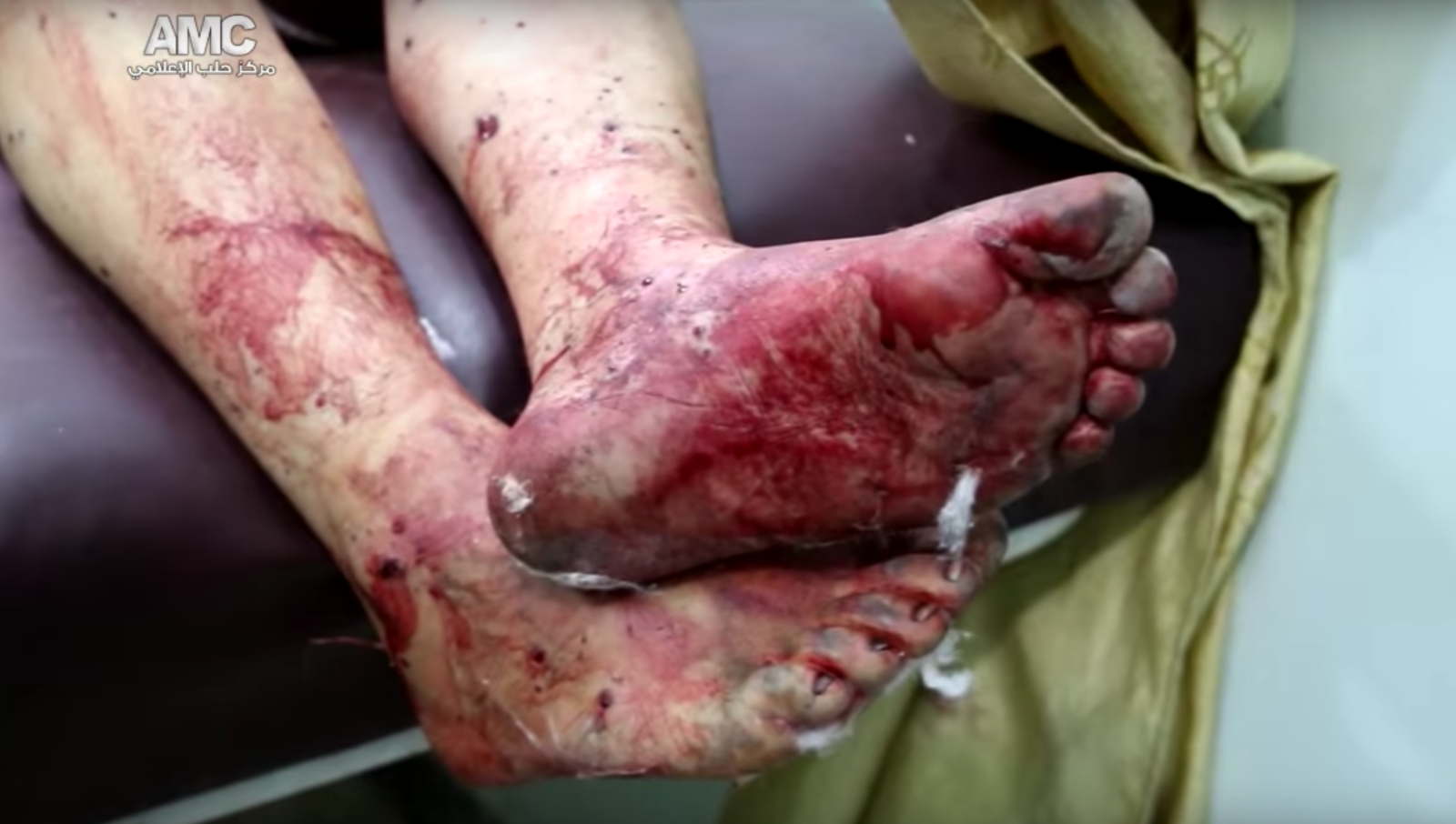 She said that hospitals in Aleppo were "barely functioning" as supplies ran out, and doctors worked past the point of exhaustion.
"They are desperate, I have never heard them so desperate," Anning said. "They are on the phone saying that the floor is covered with blood, we don't know what to do, please send help."
Sasha Ghosh-Siminoff, president of People Demand Change, an aid and development firm based on the Turkey–Syria border, said the organization's field teams in Aleppo said the situation is "unbearable" and that it feels like it is "raining bombs."
"In all the years of the fighting and the siege, nothing has come close to what the people of Aleppo are now experiencing inside," Ghosh-Siminoff told BuzzFeed News via Facebook message from Gaziantep, near the Syrian border. "There's no water, electricity is almost nonexistent, and for the eastern side of Aleppo, humanitarian organizations are running out of supplies to provide to the people, like food baskets."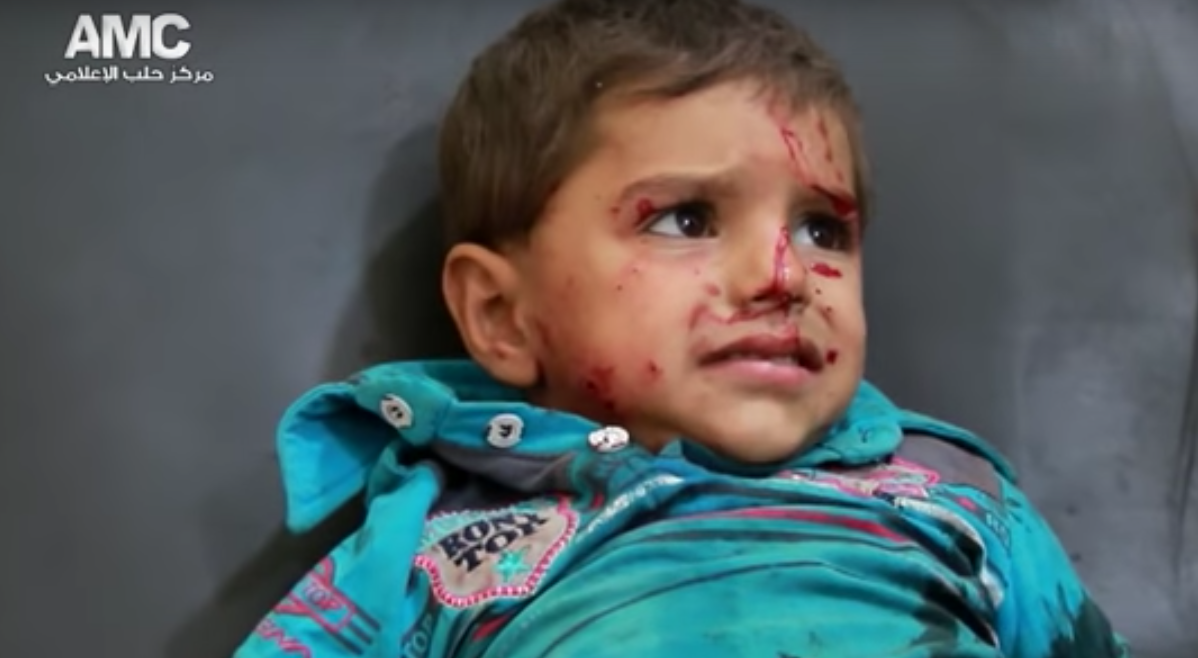 The rebel-held eastern districts of Aleppo city have been under siege from government forces since June, as government and rebel forces battle to control what was once the country's commercial hub, home to approximately 2 million people. Now, roughly 275,000 are caught in a vicious war, with an estimated 100,000 of them children, according to UNICEF's executive director, Anthony Lake, in August.
According to Save the Children, one of the doctors who works in a hospital in eastern Aleppo said 29 of those he saw being treated on Saturday were children.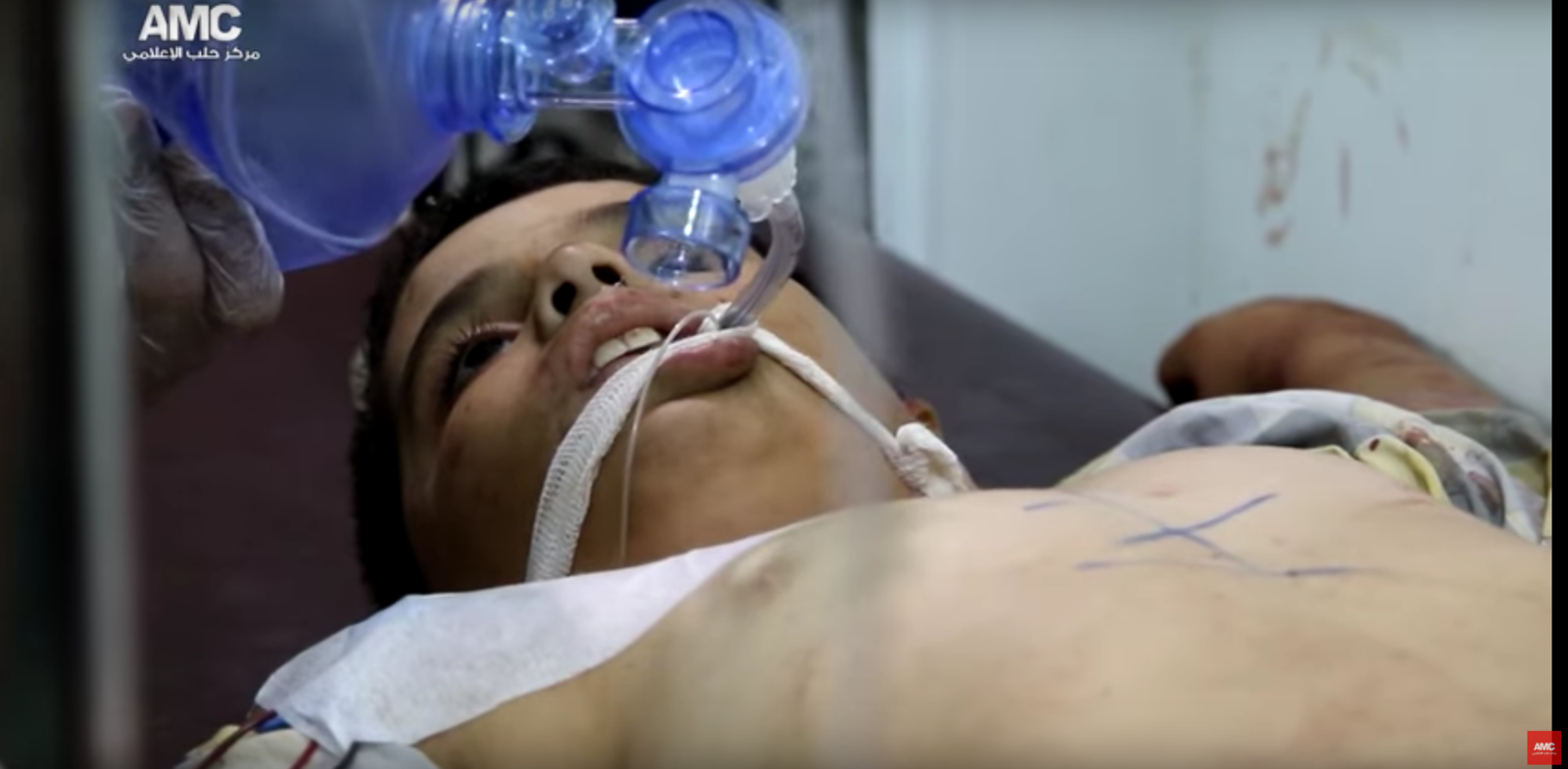 The bombardment continued Monday, marking the fifth consecutive day of shelling. Witnesses on the ground alleged the Syrian government was using cluster bombs, barrel bombs, and for the first time, a type of munition referred to as a "bunker buster" bomb. These were apparently able to reach greater depths than previous bombs – targeting underground medical facilities and previously "safe" areas.
Adnan Hadad, director of Radio Hara, an opposition radio station that broadcasts into the besieged area of Aleppo and has journalists on the ground there, confirmed they had received many reports about the use of such missiles.
"We have so many reports about the intensified shelling, mainly by a kind of bunker-busting missiles that are very new in the conflict," he told BuzzFeed News via phone from the Turkey–Syria border.
"They are very big in terms of size and in terms of firepower, and they cause a concussion and a crater four meters deep when they hit the ground. This is unprecedented for the last five years in Aleppo. We haven't seen anything like that. We know this is beyond the Syrian air force. So we have good reason to believe it is the Russians leading this offensive."
The new campaign, he said, "is being used to destroy whatever is left of rebel-held Aleppo. We're very concerned about the civilians. We don't see any hope for saving them."
Since last Monday, when the ceasefire ended, the Syrian Observatory for Human Rights said 237 people, including 38 children, had been killed in Aleppo.
On Sunday, Samantha Powers, the United States ambassador to the United Nations, accused Russian forces of "barbarism" in the region. A tortuously agreed ceasefire between some of the main players in the region was destroyed on September 9 after Syrian and Russian forces were accused of targeting an aid convoy.
"Instead of helping get lifesaving aid to civilians, Russia and Assad are bombing the humanitarian convoys, hospitals, and first responders who are trying desperately to keep people alive," Powers told the Security Council.