A child suicide bomber was stopped by Kurdish police officers in Kirkuk, northern Iraq, on Sunday.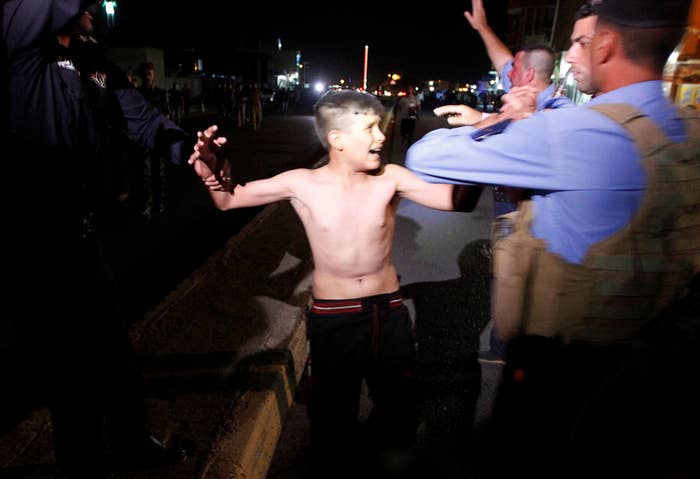 He was wearing a T-shirt emblazoned with Barcelona footballer Lionel Messi's team number when he was stopped by officers. The men managed to surround and detain the young boy, stripping him of the T-shirt and then the improvised explosive device around his waist.
Photographs and video footage of the incident show how the dramatic scene unfolded.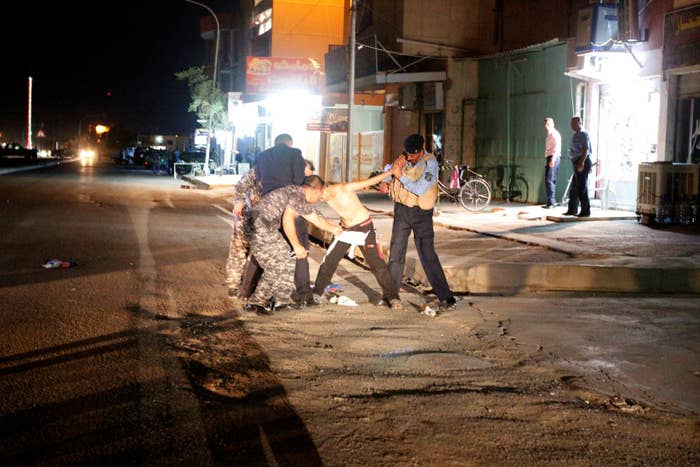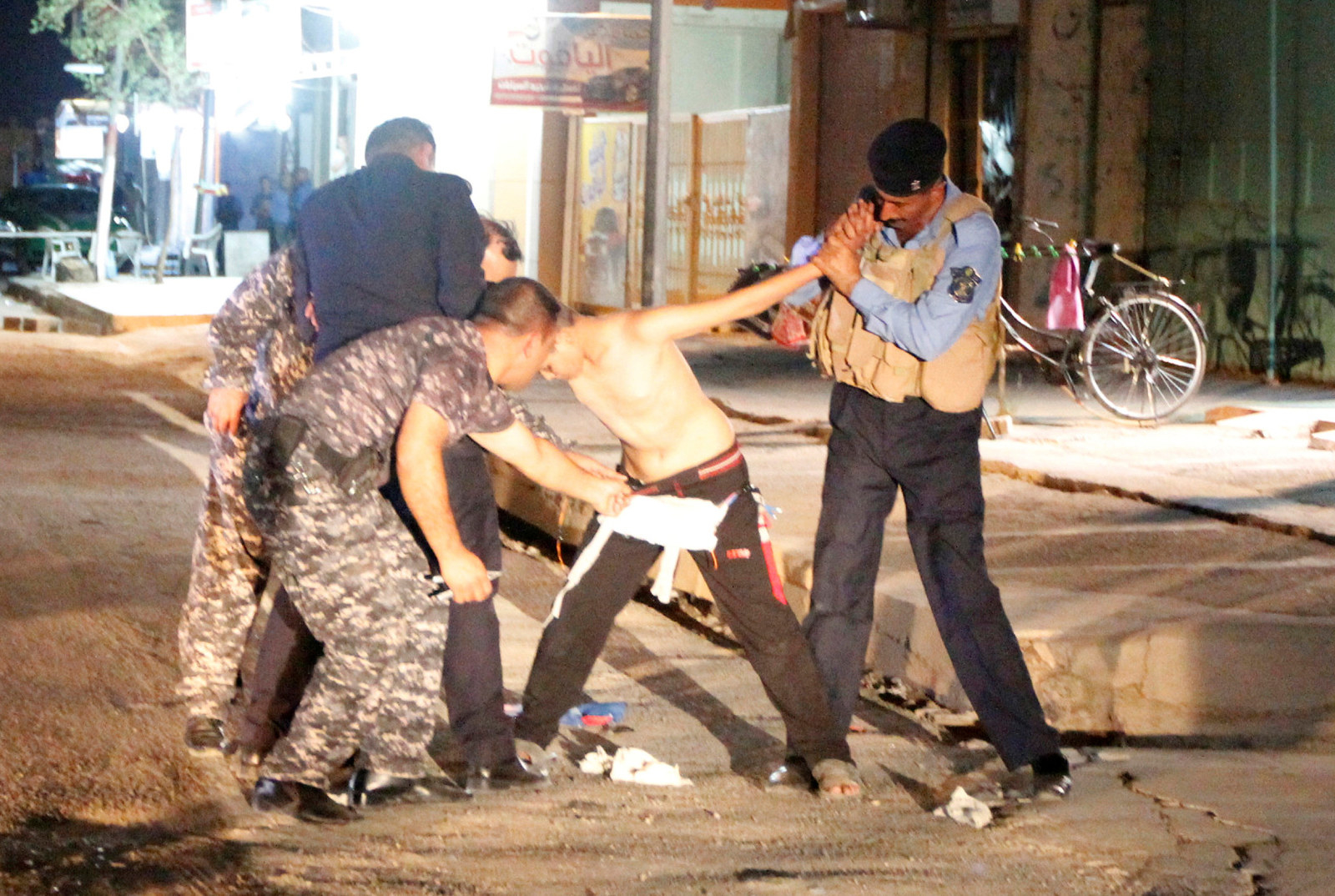 Turkish news agency Anadolu aired footage it said was taken from the scene. In it, officers can be seen working to quickly cut what appears to be a device with wires protruding from it from the child.
Afterwards, he is rushed towards a vehicle but not before he and the officers are surrounded by a mob of people. In the chaos, the boy can be heard screaming before he is put into a truck and driven away.
Warning: Some viewers may find the following footage distressing.
The explosives were safely detonated away from the public.
Kirkuk police department spokesman Colonel Avrasiya Kamil Wais told the Associated Press the boy was apprehended just an hour after another suicide bomber attacked a Shia mosque in the city. Only the bomber died in the attack.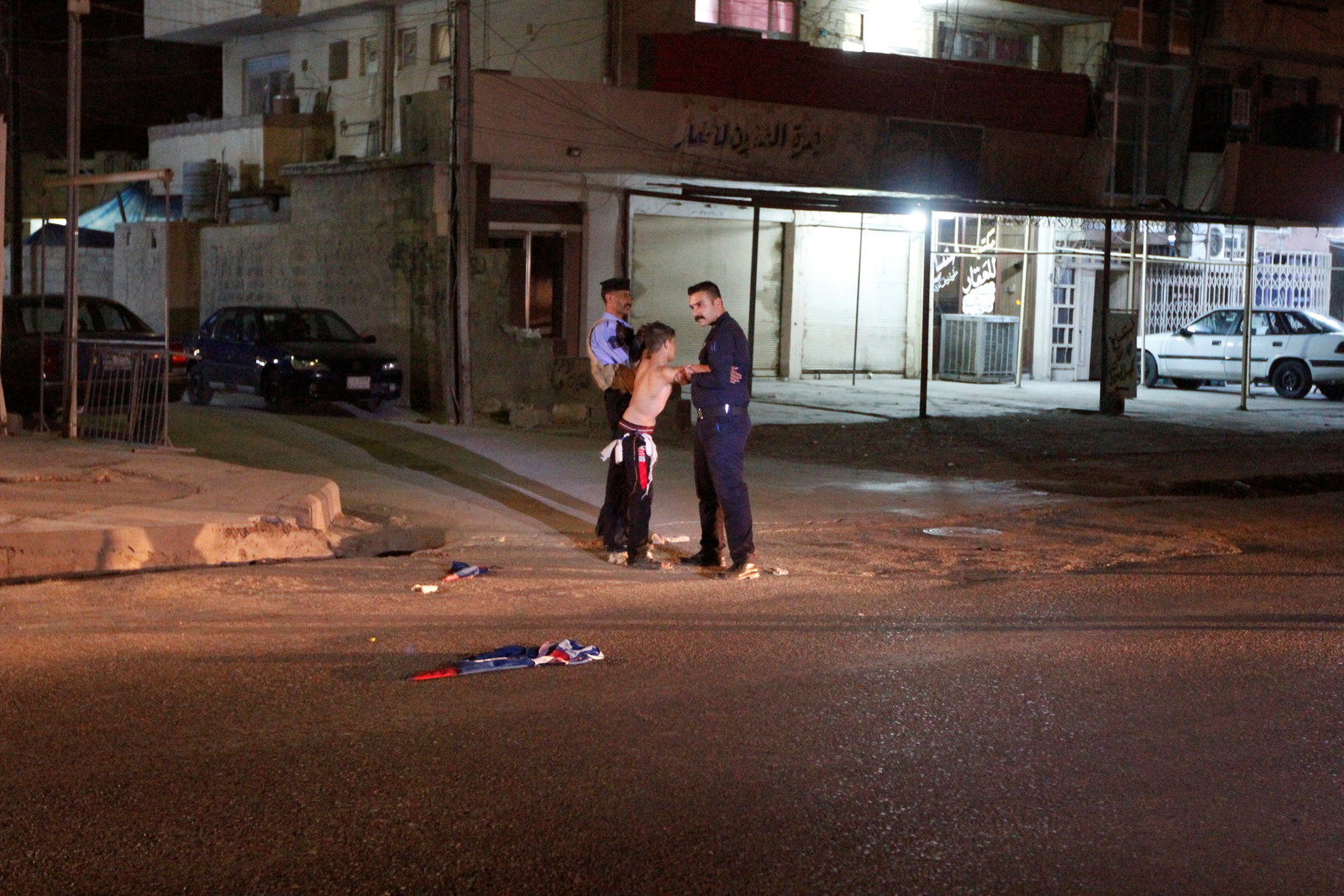 The boy's detention comes just two days after at least 54 people died when a suicide bomber detonated a device during a wedding party in the southeastern Turkish city of Gaziantep on Saturday.
Turkish President Recep Tayyip Erdogan said a child aged between 12 and 14 was responsible for the attack. He said ISIS was "the most likely perpetrator," although neither ISIS nor any other terror network has formally claimed responsibility.