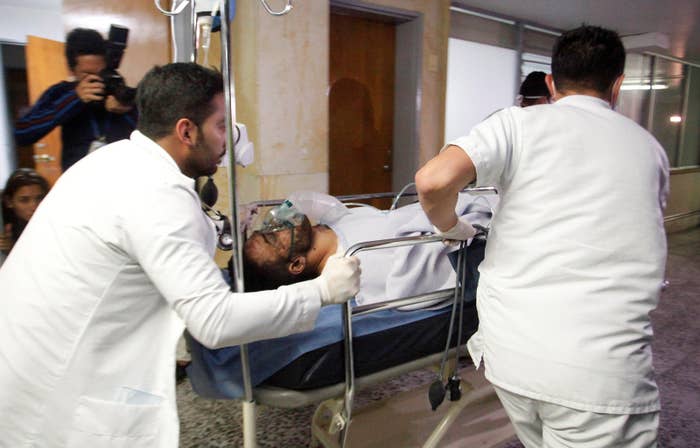 Six people are believed to have survived after a chartered flight carrying 77 people, including Brazilian soccer team Chapecoense, crashed near Medellin, Colombia, early Tuesday morning.
The British Aerospace 146 short-haul plane, operated by a Bolivian charter airline named Lamia, 68 passengers and 9 crew members (Officials had said earlier that 81 people were on board, but announced late Tuesday that four passengers had failed to board the flight).
Authorities scrambled to the scene, but limited access and heavy rain hampered initial rescue efforts.
These are the people who have been confirmed as having survived the crash by Colombian authorities and South American media.
Alan Ruschel, Chapecoense player, 27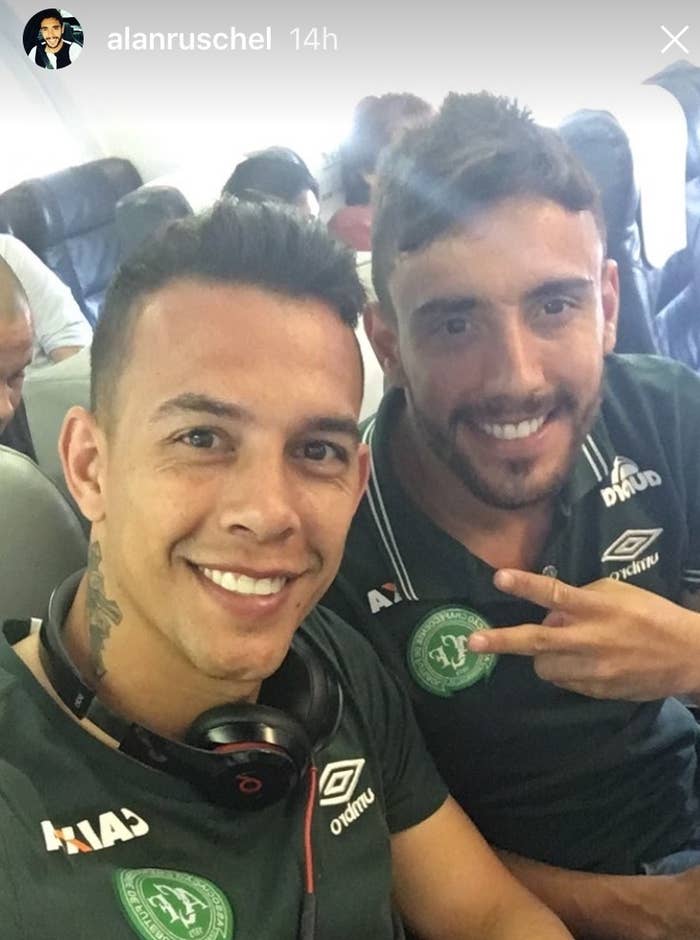 Ruschel is understood to have been among the first people pulled from the wreckage, local newspaper La Informacion reported. He sustained a broken hip, serious lacerations to his head, and was transferred to the José María Córdova hospital, according to Alfredo Bocanegra, Director of Aeronáutica Civil (Civil Aviation).
His wife Moa confirmed he had survived in a post on Instagram:
"Thank God Alan is in the hospital, stable state. We are praying for all who have not yet been rescued, and for all the family. Difficult, difficult situation. Only God to give even strength. Thank you, God."
Telemondo Desportes reported Ruschel was conscious when he arrived at hospital. "Alan Ruschel arrived in shock: conscious and talking. He asked if his wedding ring could be watched over and asked for his family," they tweeted.
At around 7 a.m. (local time) Ruschel was transferred to the Somer Clinic, where he remains in the ICU, the clinic confirmed in a statement.
Jakson Follmann, Chapesoense player, 24
The team's reserve goalkeeper, Follmann was pulled from the wreckage and transferred to Fundación San Vicente, according to the Colombian civil aviation department.
Follmann was also pictured on social media, seated next to Ruschel.
On Tuesday, San Vicente Hospital announced with Follmann's permission that the goalkeeper's right leg was amputated as a result of his injuries. He was being stabilized in an intensive care unit.
His family asked for his supporters to send him their best energies for a speedy recovery.
Helio Hermito Zampier Neto, Chapecoense player, 31
The Brazilian player was reported as another person rescued from the debris by the governmental organization, UNGRAD, and later the Colombian news organization Noticias Caracol.
A central defender, Neto has played for Chapecoense since 2015.
After initial confusion, it appeared that Neto was pulled from the wreckage slightly after his teammates. He was rushed to an unspecified hospital, according to the civil aviation department.
The mayor of Chapecó, Luciano Buligon, told Brazilian media Neto was being treated for head trauma.
Rafael Henzel Valmorbida, sports journalist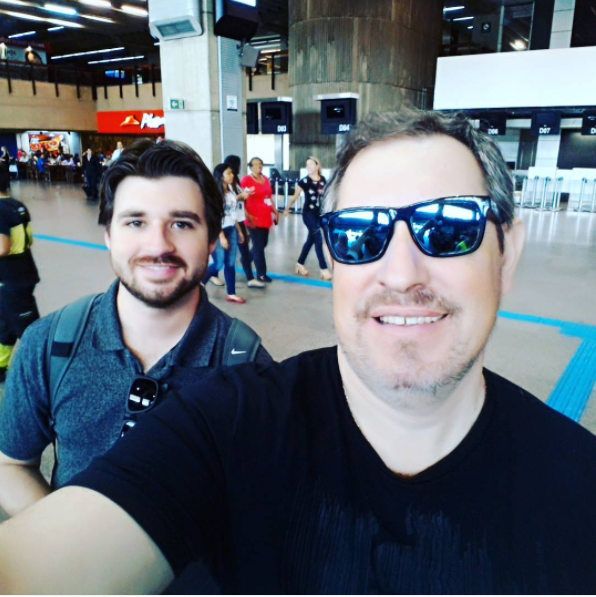 A journalist with decades of experience, and currently working at Oeste Capital station in Chapeco, Henzel was reportedly the fourth person pulled from the plane's debris.
Local media reports say he was taken to San Juan de Dios de La Ceja hospital, and was suffering from "chest trauma" and a broken left leg.
He is now in a stable condition, Luciana Lange, Oeste Capital's station director, told news organization Globo.
Henzel worked for RBS as TV reporter in Santa Catarina and TV Rio Sul in Volta Redonda (RJ).
Ximena Suárez, crew member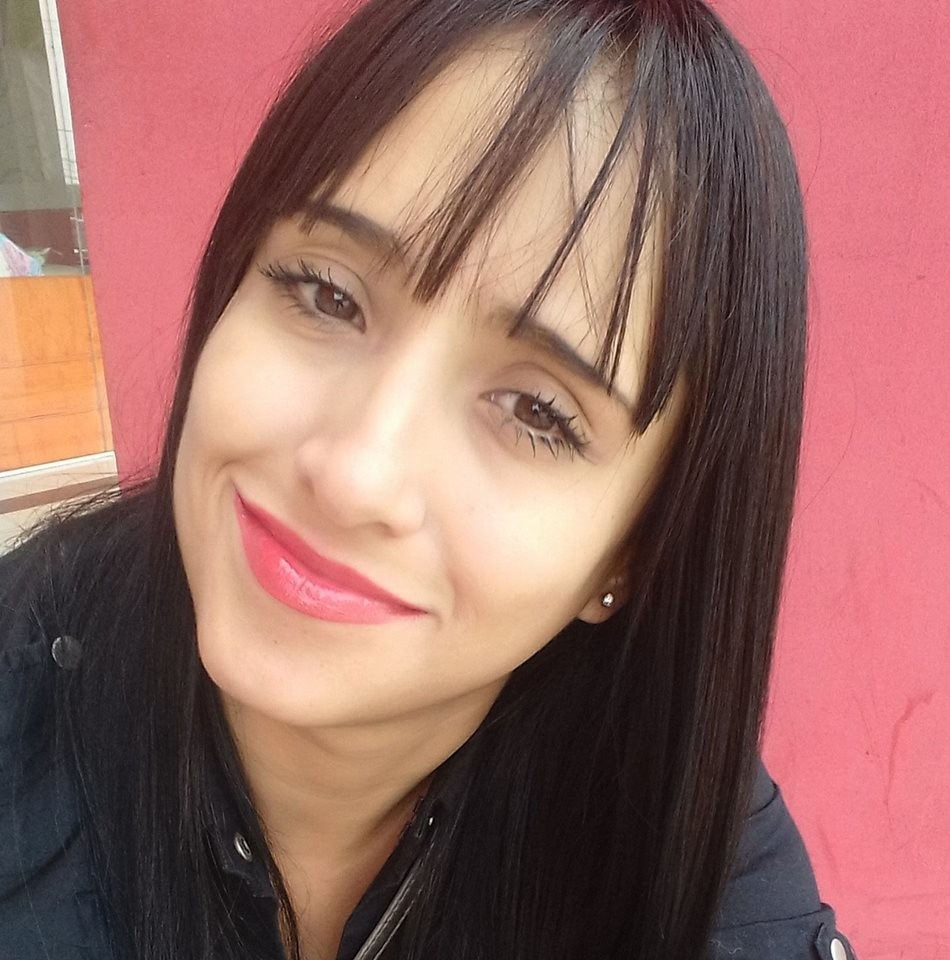 The flight attendant was rushed to the Somer del Rionegro hospital. She is reportedly suffering from a fractured tibia and fibula in her right leg, a fractured neck, as well as additional fractures and blows to her head, local newspaper El Deber reported.
The hospital later confirmed Suárez was among their patients, and although they did not speculate on her injuries, they said in a statement she was "stable."
A Facebook profile in the name of Ximena Suárez Ottoburg said she lived in Santa Cruz de la Sierra.
Erwin Tumiri, flight technician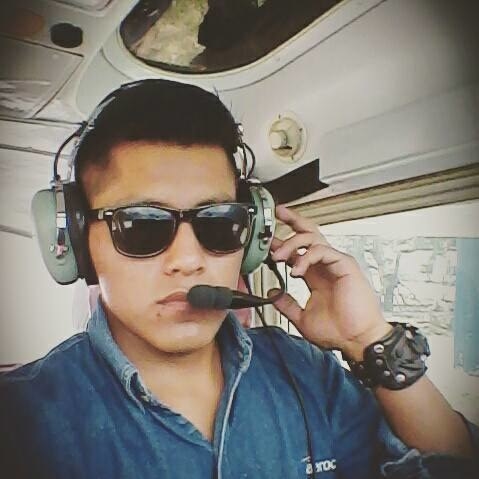 A Facebook profile believed to belong to Tumiri says he lives in Cochabamba, Bolivia. It states he attended the Escuela De Aviación Delta Charlie, in Cochabamba. In October 2015, the school shared photographs of Tumiri, seemingly shortly after he completed his first solo flight as a trainee pilot.
The Colombian Red Cross, who are helping with the rescue operation, confirmed Tumiri was among those injured but alive. Later, the Somer Jugadores hospital confirmed Tumiri was among those injured and said that he shows "no life-threatening injuries."
The civil aviation department also put out a statement confirming Tumiri was among survivors.