People are sharing a historic image of women in Pakistan walking to vote for the first time today.
Pakistan is currently going to the polls for a national election — and women are able to vote for the first time in some parts of the country.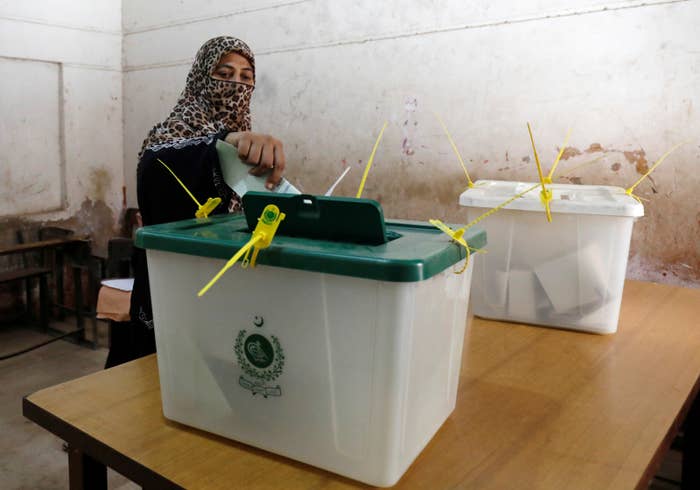 But many people were supportive of women voting, and hundreds shared Firdous's image, saying that this was what Pakistan was all about.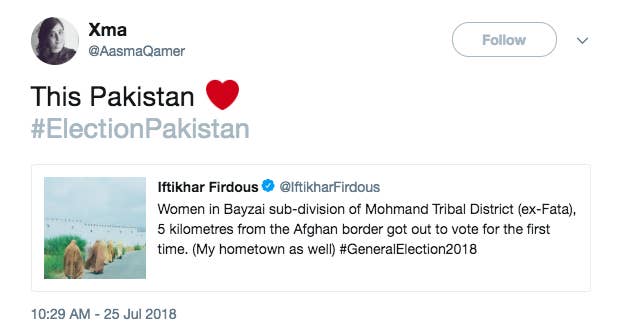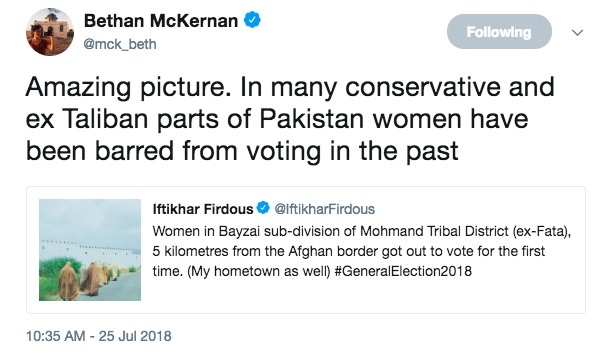 Some said it was simply a great picture.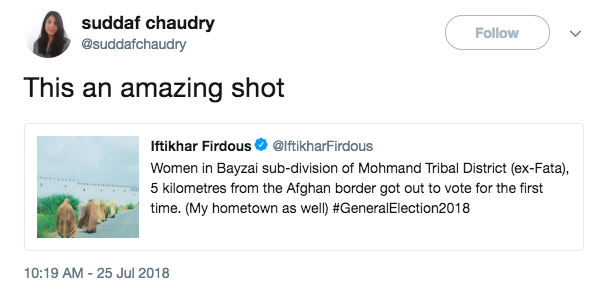 The main contest is between the parties of ex-international cricketer Imran Khan and former PM Nawaz Sharif.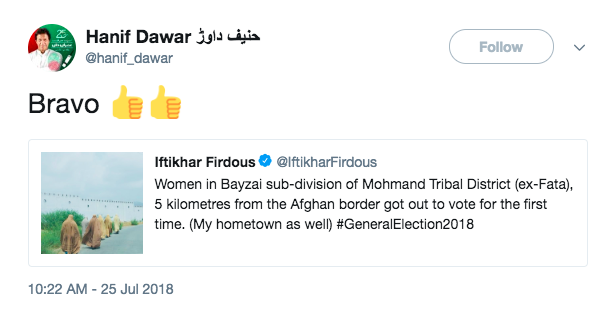 Almost 200 women are standing for local seats, split between the two main parties running.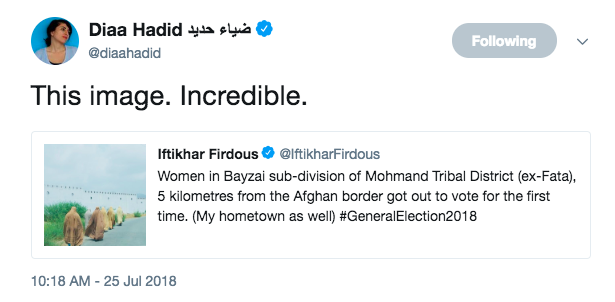 And other heartwarming videos and images were shared online, like this interview with a mother taking her daughter to vote for the first time on their motorbike.
There was footage of women across the country voting for the first time.
Yesterday, Pakistani activist Malala Yousafzai urged people — especially women — across the country to vote.
Polling will end at 6 p.m. local time (9 a.m. ET) Wednesday and the results will be announced Thursday.