This is Maria-Teresa Asplund.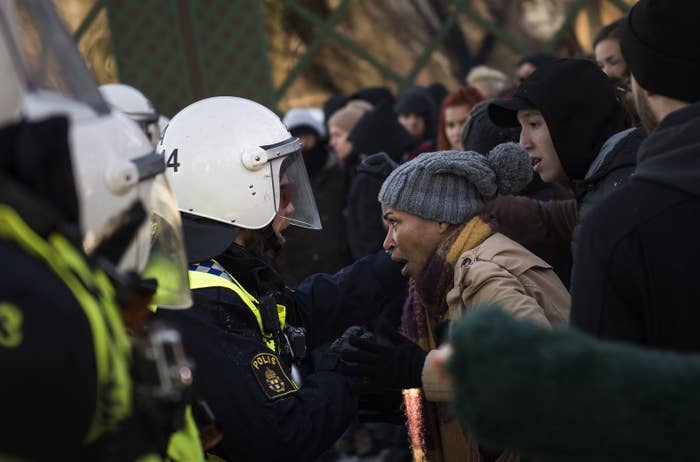 Over the weekend, she was one of hundreds of anti-Nazi protesters who took to the streets of Stockholm, Sweden, in demonstration against a pro-Nazi march.
Asplund, 42, who goes by the name Tess, first came to attention in May when a photographer took an iconic shot of her standing up to neo-Nazis.
In an interview over Facebook Messenger, Asplund told BuzzFeed News she felt that racists around the world had been emboldened by the US election result.
The planned Saturday rally was the biggest the neo-Nazi Nordic Resistance Movement (NMR) had ever staged. The group, set up in 1997, claimed 600 people marched from the central Kungsträdgården park to outside Sweden's parliament in Gamla Stan, Mynttorget Square. But hundreds of anti-racism and anti-Nazi protesters also turned out to demonstrate.
"I was there from the beginning, but I had to leave after two and a half hours 'cause a police [officer] hit my arm pretty bad," Asplund said. "It was chaos the whole time I was there."
Although she did not see any violence between the neo-Nazis and the demonstrators personally, she said: "I know there was." Asplund, who said she has campaigned against racism for more than 20 years, said people need to stand up against racism more than ever before.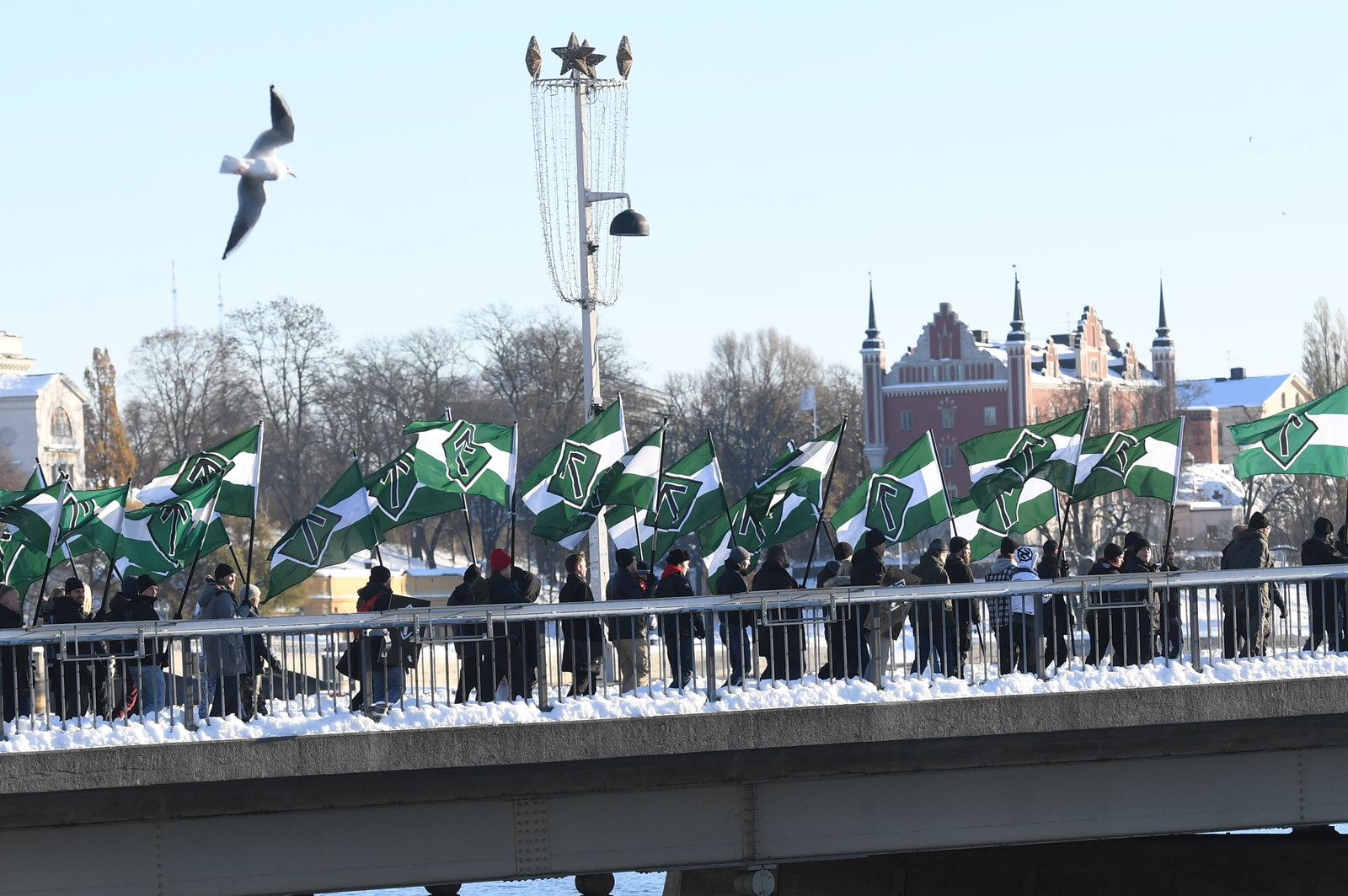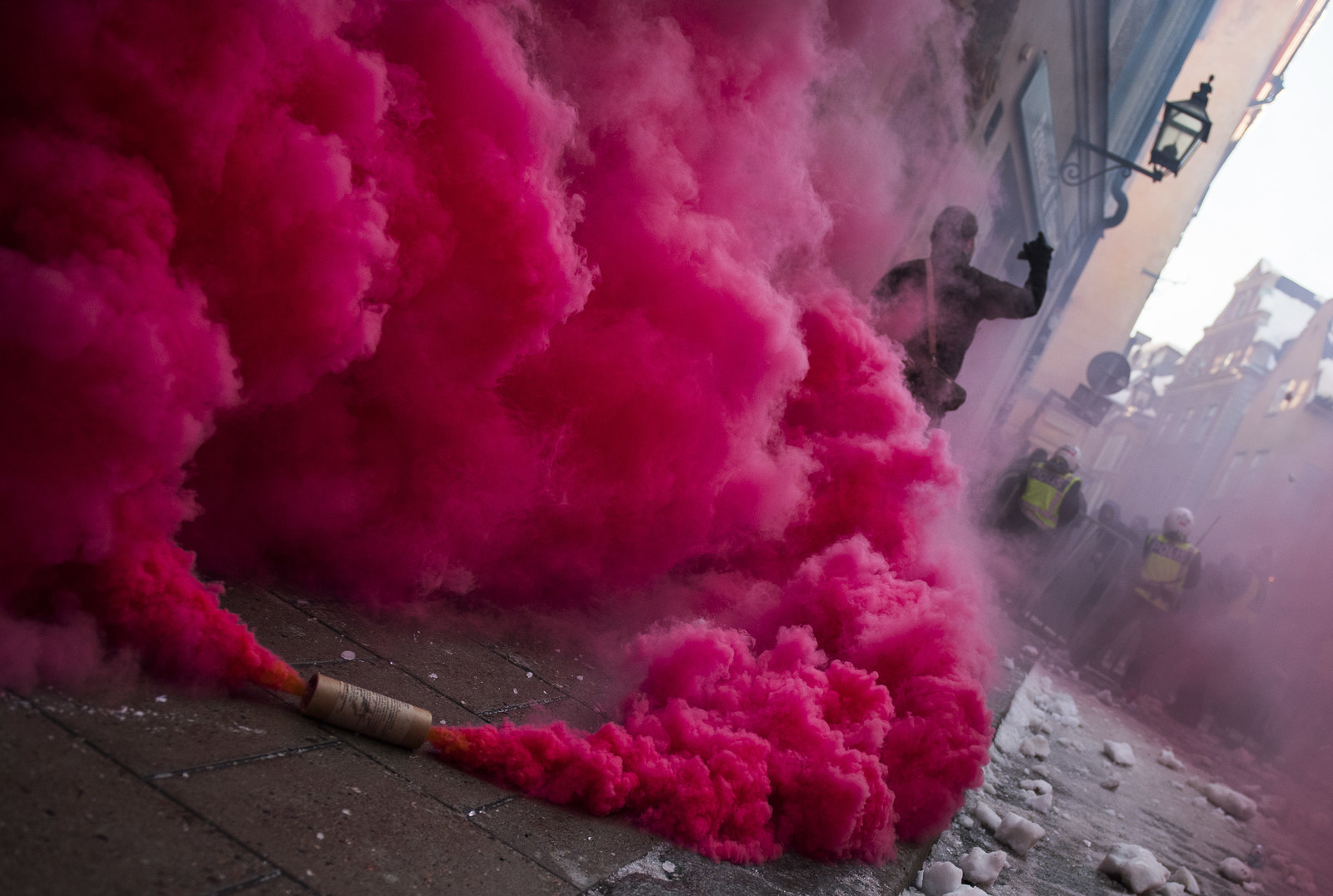 As NMR and anti-Nazi groups walked through Stockholm, police reported minor clashes. "A lot of loose objects, including snow, ice, bangers, and fireworks of various kinds have been thrown," Kjell Lindgren, a press spokesman for the Stockholm police, said.
The Swedish police confirmed to The Local that five people were arrested on Sunday. "They were aggressive at one of our barriers," Lindgren told the online news outlet.
Twenty people were detained in the course of the march – it is unclear whether they were neo-Nazi supporters or demonstrators against the group. Lindgren said that two people were injured in the demonstration.