Bana Alabed is a 7-year-old child who lives in eastern Aleppo with her mother, Fatemah, and two brothers.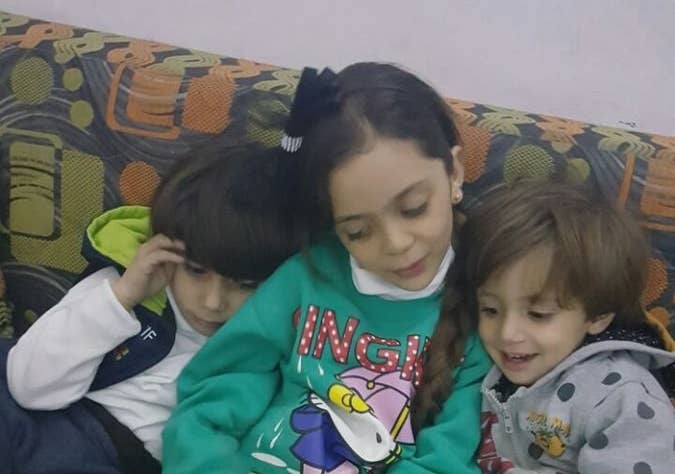 Fatemah runs a Twitter account in Bana's name that has more than 100,000 followers. Last night, their home was bombed.
The city, once the largest commercial and metropolitan centre in Syria, has been bitterly contested by rebel and government forces. Much of the rebel-held east has been destroyed by Syrian and Russian shelling in the past few months. Despite the near-constant bombardments, an estimated 250,000 people remain in the rebel-held areas. As many as 10,000 of those are children.
In the latest development, Syrian forces — backed up by Russian air support — have begun moving into the rebel-held areas of the city.
"This is the worst I have never seen," Fatemah told BuzzFeed News. She said there had been "heavy" fighting and "shelling, bombing" all of yesterday and today.
Bana and her two brothers were "so afraid," and "tired". Fatemah confirmed to BuzzFeed News that they were safe for the moment, but she said she was worried about revealing where they were staying after their home had been destroyed.
"It's bombed completely," she said via Twitter's private messaging service. "It's very dangerous. When we were there yesterday, [we were] almost killed."
"We are hungry since last night," she said. "We didn't eat well."
International aid agencies have been warning for weeks that food in eastern Aleppo is running out. Two weeks ago, local Syrian agencies said their depots were almost empty. The last time aid entered the city was in early July.
This morning, the United Nations expressed "concern" over the latest escalation of the bombardment, which has hammered the city since Nov. 15. An estimated 500 people have died and as many as 1,600 wounded, according to the White Helmets, an emergency rescue group operating in rebel-held areas across Syria.
Now, "We just wait and see what happens," Fatemah said.