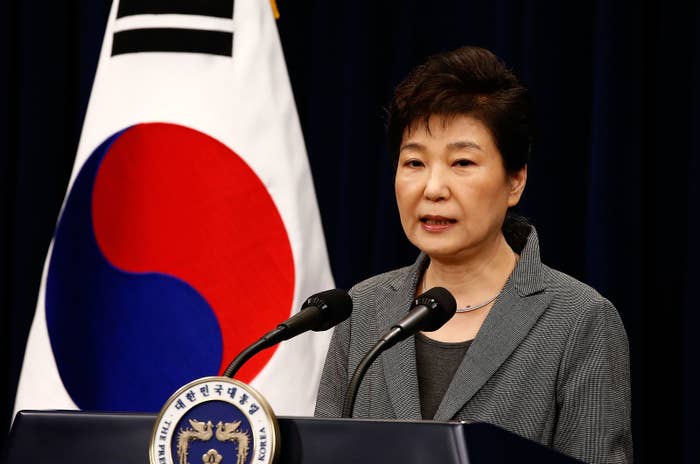 Politicians in South Korea have voted overwhelmingly to impeach embattled president Park Geun-hye over a corruption scandal.
Members of the country's National Assembly, including a number of Park's own Saenuri party, passed a motion 234 votes to 56 to impeach the country's first female leader.
The impeachment is the culmination of a corruption scandal, centered around Park and her close associate Choi Soon-sil, who stands accused of using her connections to make financial gains.
South Koreans had taken to the streets of the capital, Seoul, last month to protest the 64-year-old president's actions and call for her to step down.
In the run-up to the momentous vote, police officers and campaigners opposed to Park scuffled outside the parliament, where they had attempted to drive two tractors up to the main gates, Reuters reported.
In the wake of the National Assembly's decision, South Koreans poured onto the streets outside the parliament in a spontaneous display of excitement.
Park has consistently denied any role in the corruption, and repeatedly apologized. However, prosecutors claim she had played a "considerable" role in the corruption.
The vote means she is suspended from office, and prime minister Hwang Kyo-ahn will lead the country in the meantime.
However, Park's dismissal depends on a final approval from the constitutional court, which has six months to come to a ruling. Should the court uphold the National Assembly's decision, Park will become the country's first sitting president to be deposed during the democratic period.