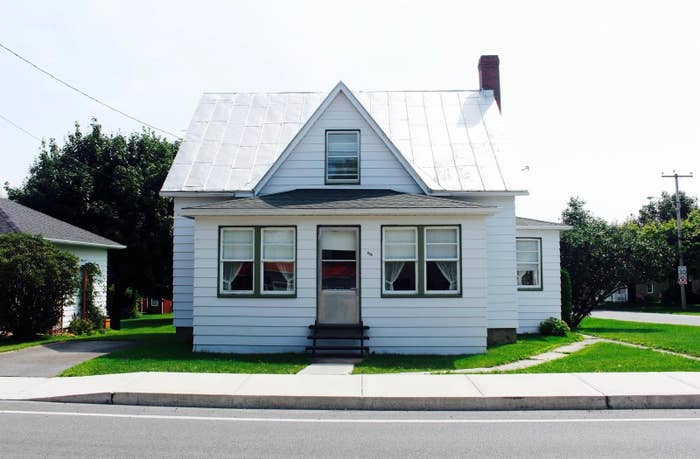 Until last week, Hemmingford, population about 800, was a sleepy village in rural Quebec, with a liquor store — the locals are proud of their grapes and cider — a bar, and a café. The nearest hospital is 55 kilometers away (about 35 miles), and the economy appears on the slide — one of the village's five churches was recently partially converted into a medical cooperative.
"Everybody knows everybody here," said Faith Gower, a 41-year-old mother of four who runs Hemmingford's general store, where you can have your tie dry-cleaned as well as buy pool equipment.
There's no traffic, which made the two Royal Canadian Mounted Police cars buzzing past outside all the more remarkable — almost as remarkable as the hundreds of refugees from the United States that have been flooding across the border a few kilometers away.
"Did you hear about the lady who had a baby as soon after she crossed?" Gower asks a customer as she sorts through her stock. "Imagine to what point you are scared, you do that?"
Hemmingford is coming to terms with its newfound place at the center of a drama triggered by Donald Trump's hostility to immigrants. Reacting to the US administration's suggestion that Haitians might lose the protected status that's allowed them to stay in the US since an earthquake devastated their homeland in 2010, hundreds have fled to Canada, crossing illegally at a place known as Roxham Road, just five minutes from Hemmingford's heart.
Hemmingford has yet to determine what it thinks of their arrival, which has become the focus of conversation and rumor in the town's stores.
"The problem is — I heard a good one yesterday — they can come in and ask for a doctor or a medical exam right away, and we have people living in Canada, who are Canadians, who can't get a doctor there," said Wayne English, the village's hairdresser, who was visiting Gower's store to collect his tie.
English, 71, says he's sympathetic to the plight of the Haitians, but there's also an air of resentment in his comments. He noted, for example, that some of the refugees had "better suitcases coming off the bus than I do."
There are other signs of looming suspicion in a country better known for tolerance and acceptance. After officials estimated 400 people had crossed in a single day, overwhelming officials and the few residents of Roxham Road, many of Hemmingford's resident hung signs declaring "privé" — private. Along Roxham Road, a long and narrow lane pronounced with a soft "h" by locals, the houses are now shuttered and dark.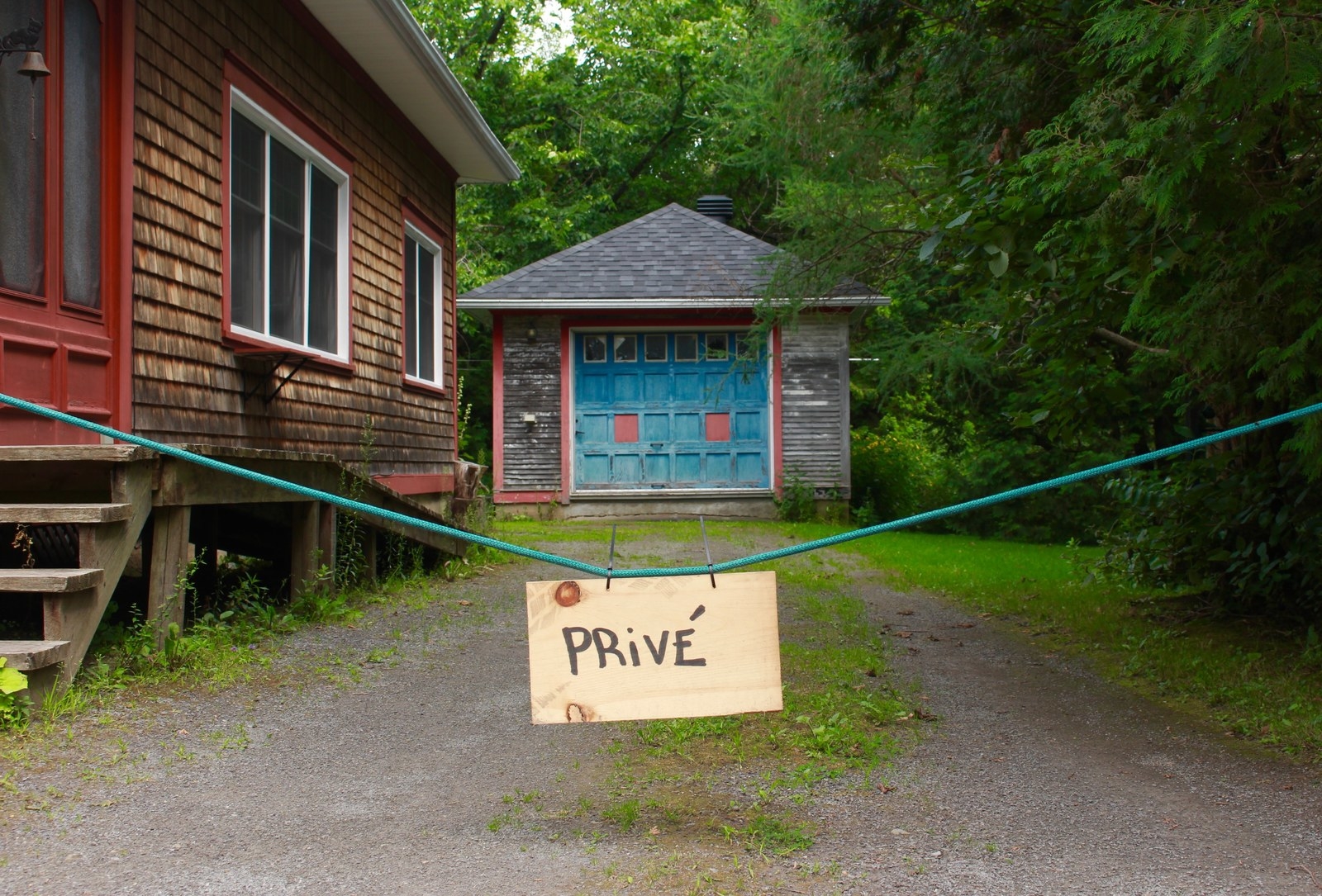 "For a long time it was maybe 50 a week. Now it's 400 a day," said Helene, 72, who owns much of the land up to and around the border. "Do you see the difference? It is not the same thing."
She pronounced the situation "awful" and said the view was shared by her neighbors.
"There are about two or three people preparing muffins and tea for people, but the others are really against that kind of thing. It gives the wrong image of our country."
Helene is more outspoken than many in Hemmingford. Welcoming and disconcertingly polite, anyone BuzzFeed News spoke with said they had real sympathy with those fleeing the US. But many also voiced worries about the length of time the new arrivals would stay, and whether Canada really would be able to house, feed, and care for them.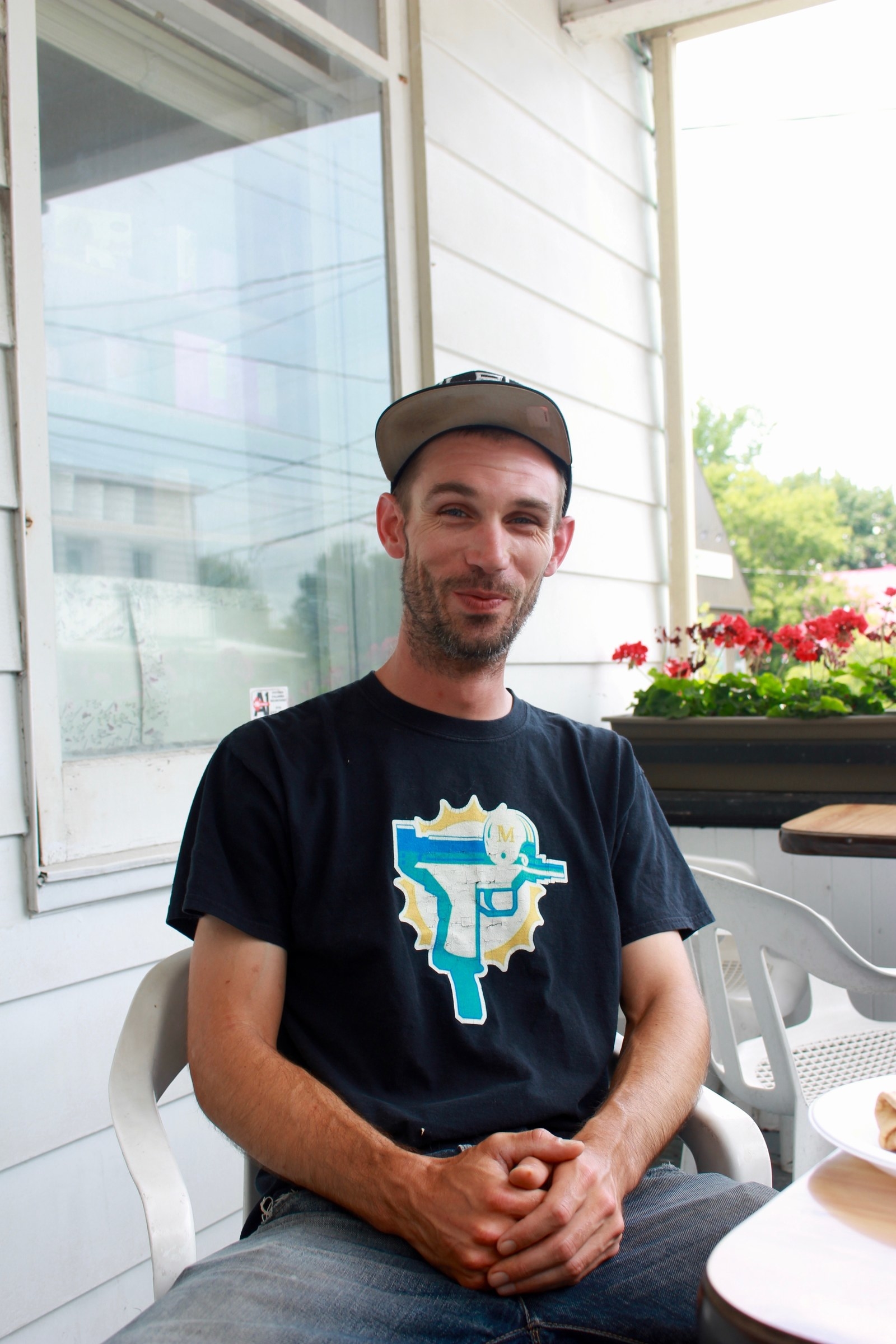 Scott Harris, 34, who owns and maintains one of two golf courses in the area, branded the situation "ridiculous" and said the government was "not doing enough at all."
"I live right here. People cross that don't want to be crossed, and they get chased or whatever down the street, and we don't know who these people are," he said. "They just cross: They don't speak our language, they have no education, they have no money."
Over his lunch, Harris, who lives just down the road from Hemmingford's village center, explained further, sounding not unlike an anti-immigrant activist who might have voted for Trump in the US.
"I don't think we have enough money in Canada to support these people," he said. "I don't think we have enough jobs in Canada to support all of these people. I don't think it's fair that they support these people crossing more than the citizens who actually live here."
Fred Faller, 72, who runs a sandwich shop and has lived in the area for 26 years, had similar sentiments, saying, "I don't mind people coming into Canada but I think they should come in legally."
He also was critical of the Canadian government, which has built a camp to house the arrivals and has bused hundreds to housing in Montreal to the north.
"Frankly, we have laws here in Canada for immigration, and they didn't follow any of them of them at all," he said, without a hint of irony — he's an immigrant himself, arriving from Germany with his family in 1951. "I'm sure they're very nice people and they're hurting, but there are ways to do it, and there are legal ones."
Susan Fisch, 67, arrived in Canada on her 6th birthday after fleeing Hungary. "My father said, 'Well, it's your birthday today, so I give you this country'," she recalled.
"Obviously, I am looking at the situation from two different perspectives," she said, denouncing as "inhumane" what is "going on in the States."
"That all these people have such a great need to leave — even people who have been there all these years — that they don't feel safe, I think that that's a huge shame," she said.
But she acknowledged her trepidation about the impact of the exodus on the community she's lived in for two decades and where she raised her daughter, now 24. "They affect the people on Roxham Road, they affect us all," she said.
Fisch is "absolutely" concerned that the refugee crisis here might become like Europe's, where hundreds of thousands flooded in, seeking asylum. "Government needs to kick itself in the butt and put down some ground rules," she said.
She's openly critical of Prime Minister Justin Trudeau, who in January said refugees would be welcomed in Canada.
"As far as Trudeau is concerned, you know what, he's got a beautiful smile, great body, I'll get a poster of him and put him on my wall," she said. "But as far as leadership is concerned, I think that it's time that government stepped up."

Certainly, the growth of the camp at Saint-Bernard-De-Lacolle up the road did little to ease worries as authorities set up more tents and troops continued to work on Friday.
"I do think there will be repercussions later on because of all those people coming in," said Gower, the storekeeper. "It's a lot of people. It's not a regular situation."
And as her son played with an inflatable shark, she motioned outside. "We have to help out in a time of need," she said. "But for how long?"