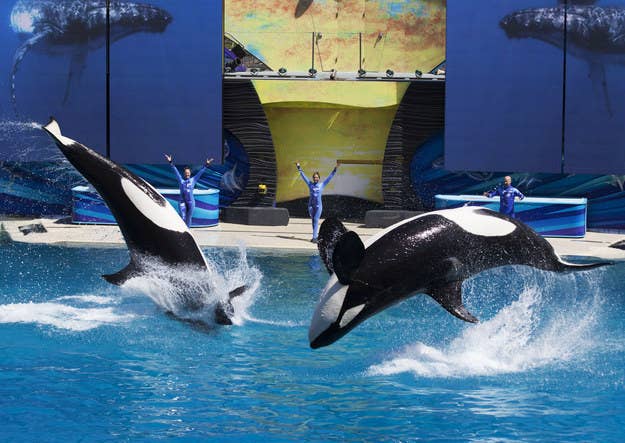 SeaWorld will end its controversial orca breeding program effective immediately, the company announced on Thursday.
The decision follows the California Coastal Commission's decision in October last year to ban the U.S. animal park from breeding any captive whales, a decision the company had previously called "overreaching" and promised to fight in the courts.

In addition to shutting down its breeding facilities for good, SeaWorld also confirmed it would phase out its theatrical killer whale shows in San Diego from 2017, followed by the shows in San Antonio and then Orlando by 2019.
The company said it planned to replace these shows with "new inspiring, natural orca encounters."
"As society's understanding of orcas continues to change, SeaWorld is changing with it," Joel Manby, president and chief executive officer of SeaWorld Entertainment, wrote in an op-ed in the Los Angeles Times.

He added: "By making this the last generation of orcas in our care and reimagining how guests will encounter these beautiful animals, we are fulfilling our mission of providing visitors to our parks with experiences that matter."
But the company also said it would not release any of the orcas back into the wild.
"Most of our orcas were born at SeaWorld, and those that were born in the wild have been in our parks for the majority of their lives," Manby wrote. "If we release them into the ocean, they will likely die."

SeaWorld has struggled with attendance and profitability since the release of the 2013 documentary Blackfish, which focused on the parks' treatment of orcas after one of its whales killed a veteran trainer in 2010.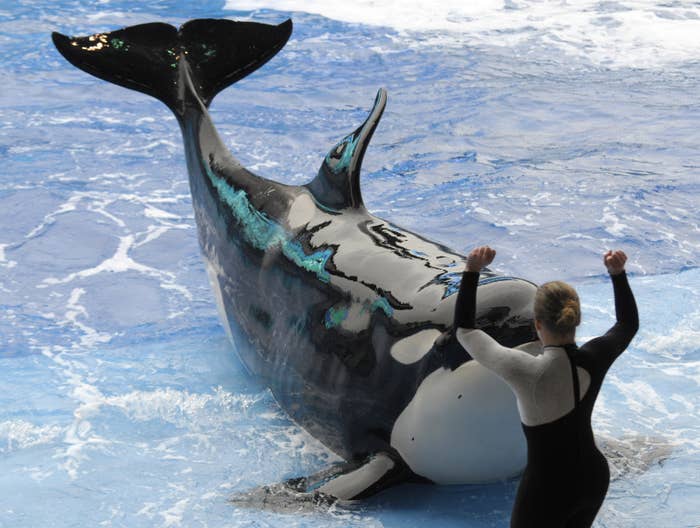 The share price of SeaWorld, valued at $33.52 when the company went public in April 2013, was $17.12 on Thursday.
The move was applauded by California assemblyman Richard Bloom, who attempted to pass a state law banning orca breeding two years ago after watching Blackfish.
"I believe we have resolved a fundamental marine mammal issue," he said.
Bloom added he will reintroduce legislation formally banning orca breeding to ensure SeaWorld sticks to its new policy in the future.
Animal rights groups, which have long campaigned against the captivity of Orca whales, welcomed the company's decision.
But Mimi Bekhechi, PETA UK director, said in a statement to BuzzFeed News: "SeaWorld must open its tanks to the oceans to allow the orcas it now holds captive to have some semblance of a life outside these prison tanks."

The Humane Society of the United States, which worked with SeaWorld on these new policies, praised its reforms as a major step forward.
"Today's announcement signals that the era of captive display of orcas will end and that SeaWorld will redouble its work around rescue and rehabilitation of marine mammals in crisis and partner with us to tackle global threats to marine creatures," said Wayne Pacelle, Humane Society president and CEO.