Russia managed an upset win against Spain in the first knockout stage of the World Cup on Sunday. The country was *quite* happy.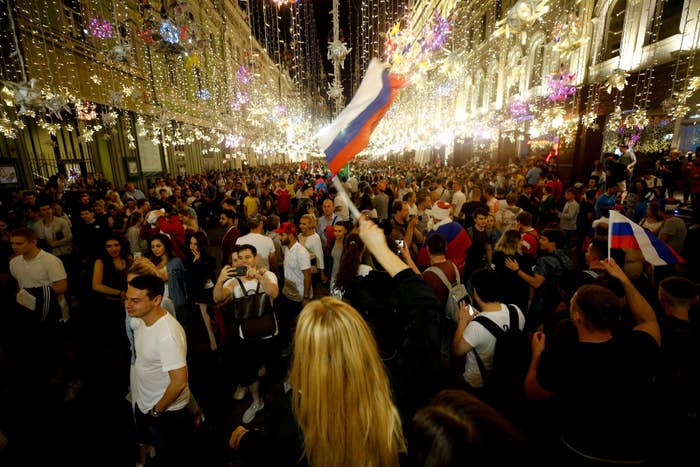 Dancer Bruna Gaglianone posted a video of her fellow ballerinas watching the big match on her Instagram.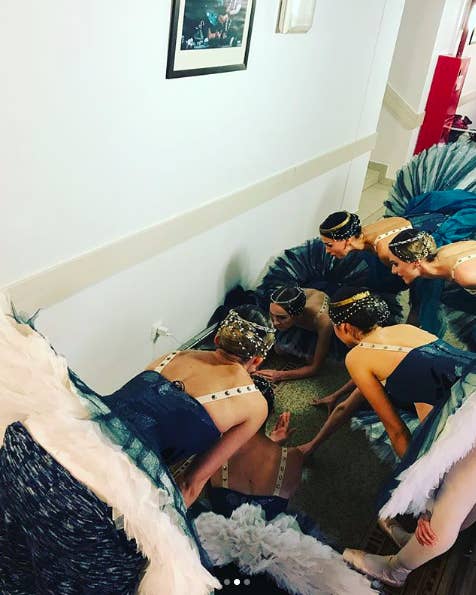 Gaglianone is one of the dancers at the hugely prestigious Bolshoi ballet theatre, which also posted an image of the ballerinas and congratulated the Russian team on their success.
She also made an Instagram Story, showing just how into the game everyone was, and their reactions after Russia's very unexpected win.
Gaglianone, who is Brazilian, said in her caption that she'd be cheering for Brazil in Monday's game against Mexico.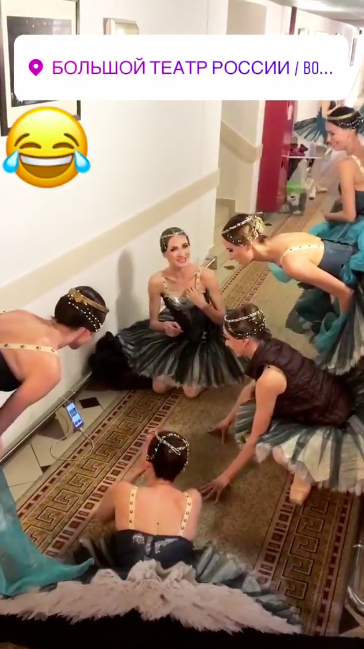 Her image was shared by a former worker with the Moscow Ballet named Varia — and people loved it.
Varia told BuzzFeed News that it was "awesome to see that it resonates with so many people."
People said it was a beautiful image — reminiscent of the work of French Impressionist Edgar Degas, known for his paintings of dancers.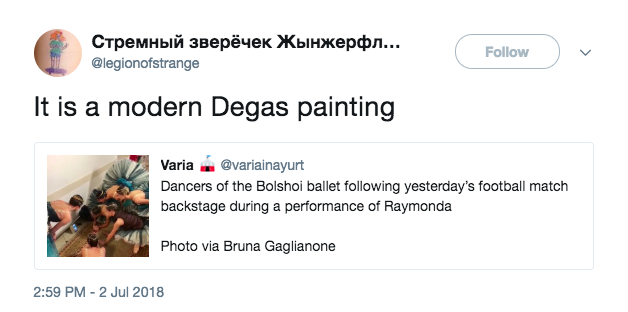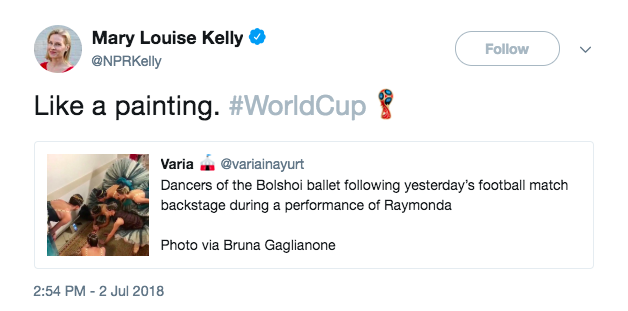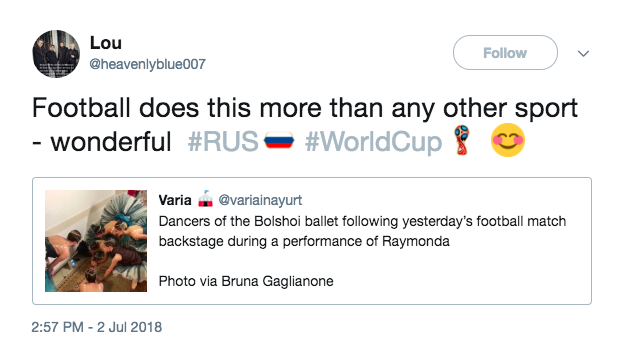 Some people pointed out that the photograph was incredibly Russian, bringing together what are perceived as "high" and "low" art forms.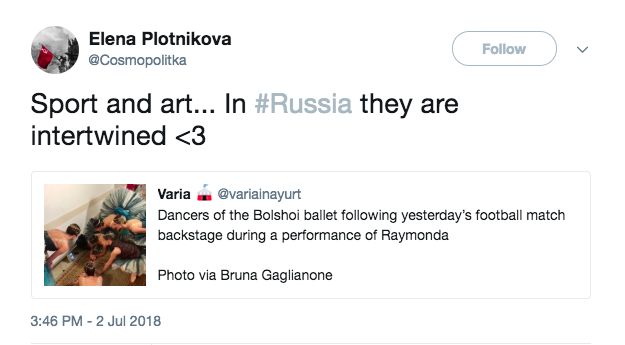 Although a lot of people were very upset that the phone was not in landscape mode.


Seriously, like, put the phone on its side.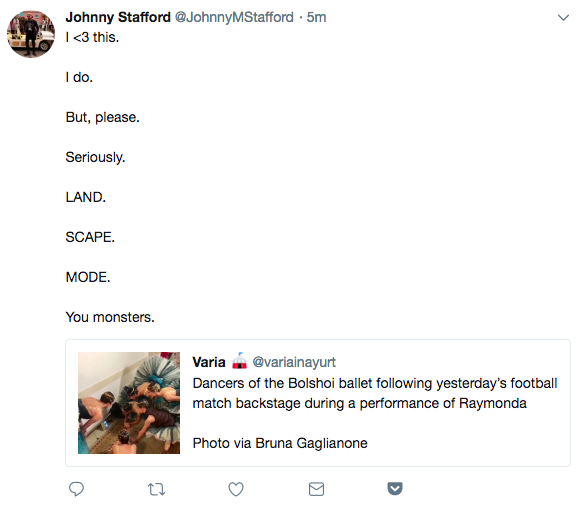 But really, everyone loved it.