The video was shot by Rushdi Abu Athra and was originally shared by the Palestinian Scenes account on Facebook.
Filmed during protest marches last Friday, near the city and refugee camp of Rafah in Gaza, the young people can be seen performing a type of dance called the Dabke.
"Dabke is considered a popular part of Palestinian heritage," Athra told BuzzFeed News. He said the young people were dancing as a way to "demand for the right of return in a peaceful way."
Hundreds of Palestinians have been gathering at the border of Israel every Friday for the past three months to protest what they view as an illegal occupation of Palestinian lands. The protests, named the Great Return March, have attracted significant attention. Since March 30, 134 Palestinians have been killed by members of the Israeli Defense Forces (IDF) and 15,200 injured, Ashraf al-Qidra, the Palestinian ministry of health spokesperson, told Al Jazeera.
Athra said the young protesters' dance "affirmed their right to peacefully march."
The video was shared widely on Twitter as well.
Many people said it showed an inspiring spirit of resistance.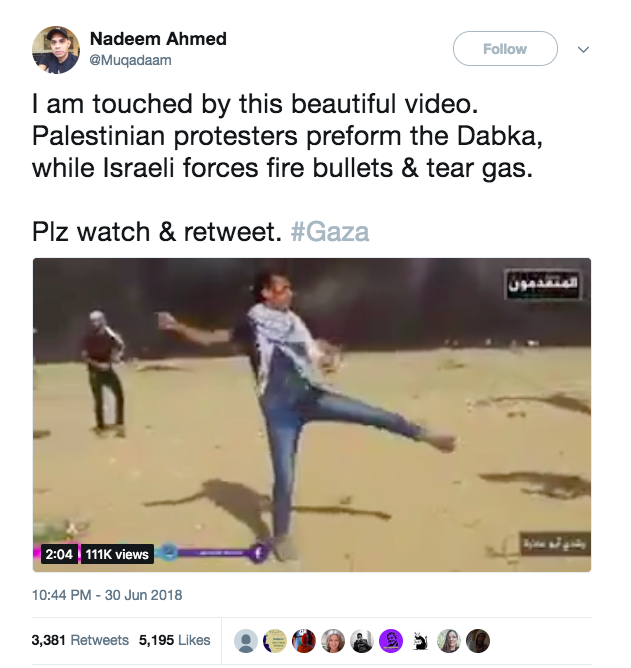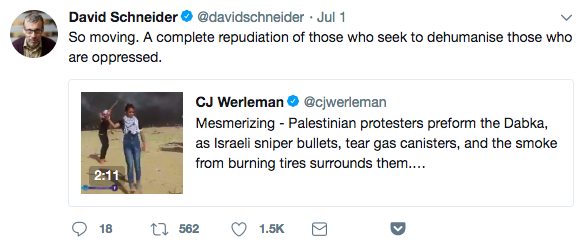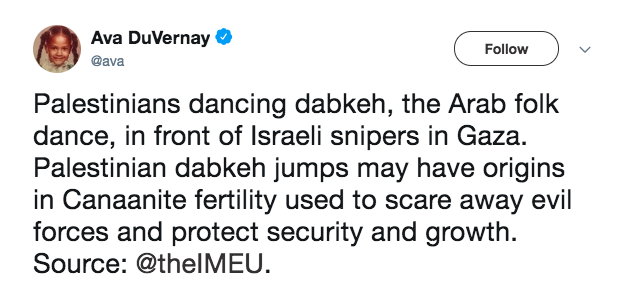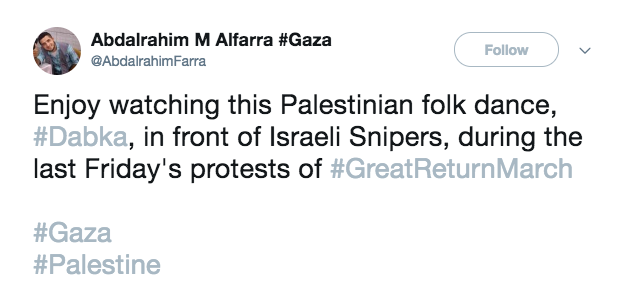 People said that despite the difficult situation, they were touched by the joy on display as the group danced.