Thousands of women marched in the Argentine capital of Buenos Aires Tuesday night, demanding a change to the country's restrictive abortion laws.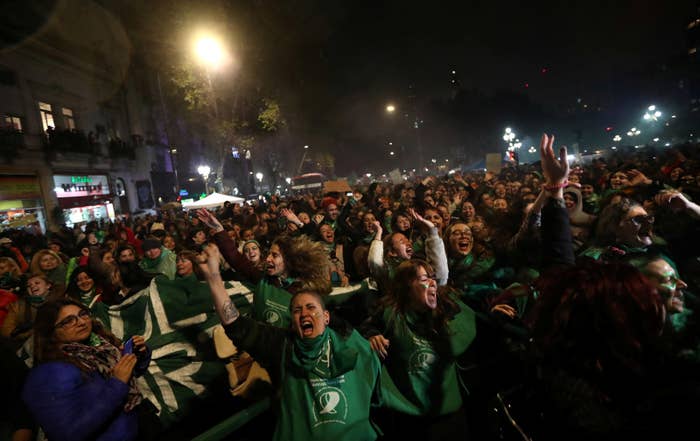 This photo, in particular, was widely shared across social media, showing the massive protests outside of the country's congressional building.
Argentines called the photo "Green Hope."
The #NiUnaMenos protesters called for better women's rights and, specifically, access to abortion.
Argentina has some of the most restrictive abortion laws in the world. Abortion is only allowed when a woman is raped or if there is a risk to a woman's health.
An estimated 370,000 to 520,000 abortions are carried out every year, but almost 50,000 women end up in the hospital because of complications after illegal abortions.
Protests started in 2015 with the murder of 14-year-old Chiara Páez, launching #NiUnaMenos. Last year, Micaela García, one of the women leading the campaign, was killed.
The sea of green was formed by thousands of women all holding up green triangles.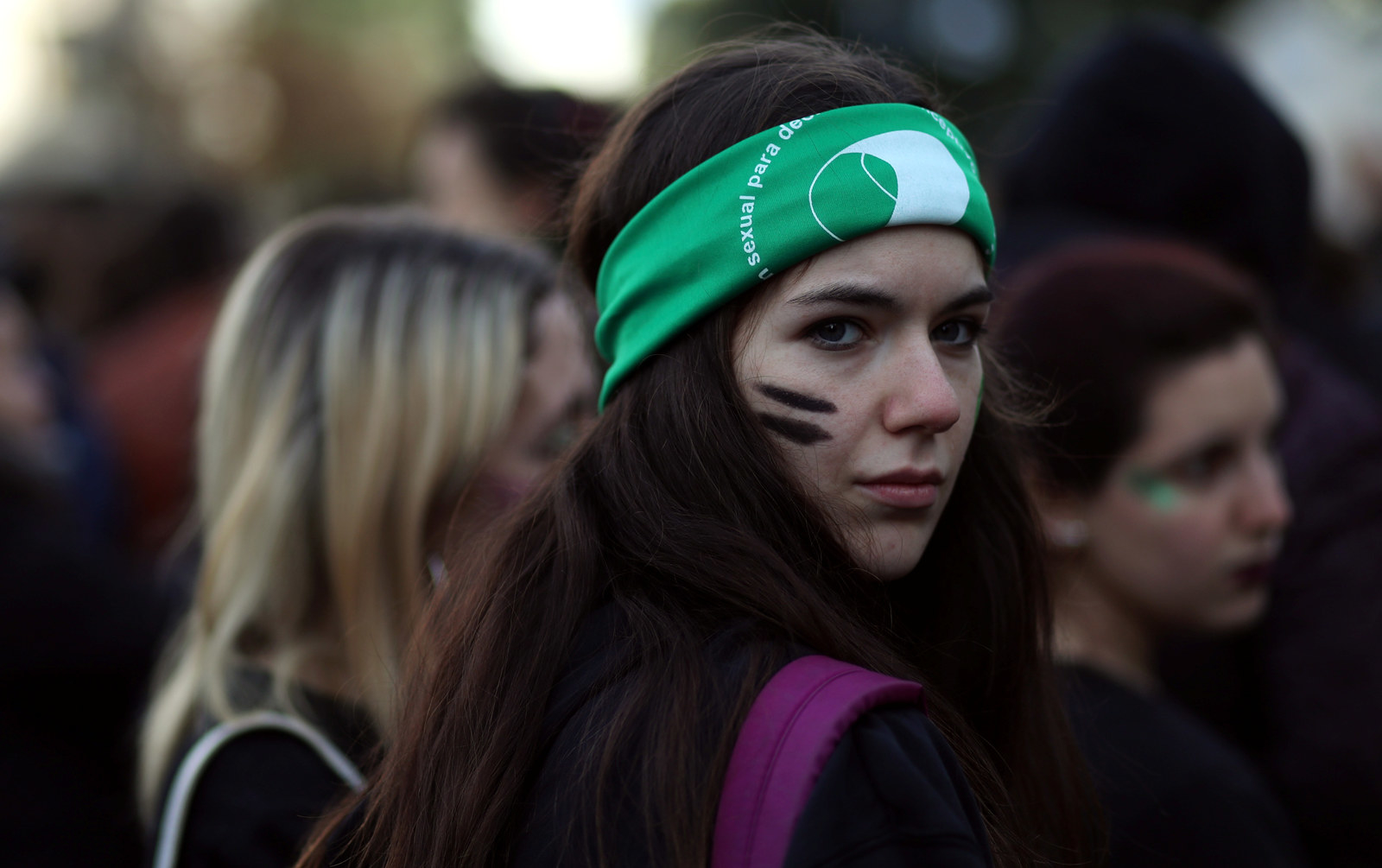 Other clips on Twitter show hundreds of women in the crowd holding up little green triangles, decorated with the words.
The protest follows weeks of congressional hearings, during which lawmakers debated allowing women to terminate pregnancies before 14 weeks.