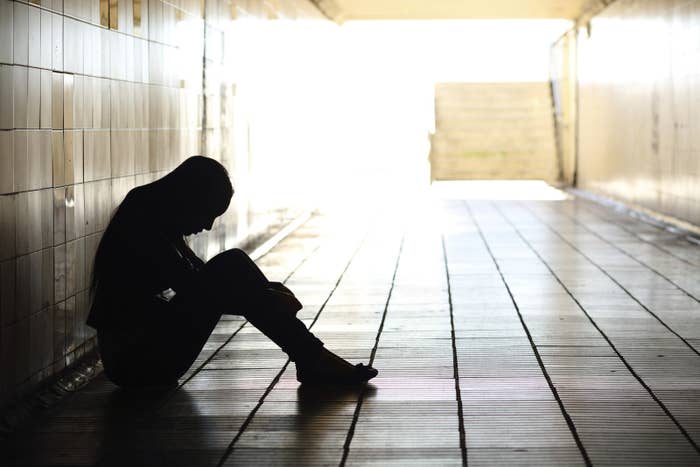 A Dutch woman who had been sexually abused and suffered from depression and post-traumatic stress disorder for more than a decade chose to end her life by assisted suicide.
The case of the woman, who has not been identified but was described as being in her twenties, was detailed in documents released last year by the Dutch Euthanasia Commission after doctors and psychiatrists agreed to administer her lethal injection.

She was described as having experienced "serious mental suffering" in review documents, including chronic depression, thoughts of suicide, self-harm, and post-traumatic stress disorder, for the past 15 years. The report concluded that many of the problems appeared to stem from when she was sexually abused.
The woman also suffered a number of physical problems, including urinary retention and chronic anemia, and was being fed through a tube. She "had constantly felt that she was dying, but did not die," according to the report.

The number of people in the Netherlands who have chosen euthanasia to end their lives because of mental illnesses has increased in the last five years, it has emerged. In 2015, 56 people ended their lives through assisted suicide as a result of "insufferable" mental illness, compared to just two people five years earlier, according to data released by the Dutch Euthanasia Commission.
In the case of the Dutch woman, doctors noted her suffering was "increasing" as her medical issues continued. According to her psychiatrist, there were "no more treatments available" and despite some improvements in her condition, doctors and psychiatrists noted these were only temporary and that treatment had become "palliative in nature."
"Granting euthanasia to psychiatric patients who suffer unbearably and without perspective, and who ask for assistance in their death, is an act of mercy which I consider part of my professional responsibility," wrote Paulan Stärcke, a Dutch psychiatrist who carries out patient assessments for euthanasia at the End-of-Life Clinic. She was scheduled to speak on the topic of euthanasia and psychiatric illness Thursday at the Euthanasia 2016 conference.
Anti-euthanasia campaigners in the U.K. reacted with anger to the case. Conservative MP Fiona Bruce, chair of the Parliamentary All-Party Pro-Life Group, said the situation showed "why euthanasia should never be legalized in this country."

However, Stärcke said there were still "giant" misunderstandings around the decision.
Ahead of a talk on the subject on Wednesday, she told the Daily Telegraph that "euthanasia is a good death by the wish of the person who dies and no one else."

The Netherlands legalized euthanasia for those with "unbearable suffering with no prospect of improvement" in 2002. In the past five years, euthanasia cases overall have risen by 75%. Psychiatric reasons grew from 0.1% to 1% in the same period.
Euthanasia, which remains illegal in the U.K., has become a hotly debated topic, with a number of attempts to alter the legislation in the past decade. Since 2002, 292 Britons have gone to Dignitas in order to end their own lives, according to figures compiled by the Swiss clinic and shared with The Observer.