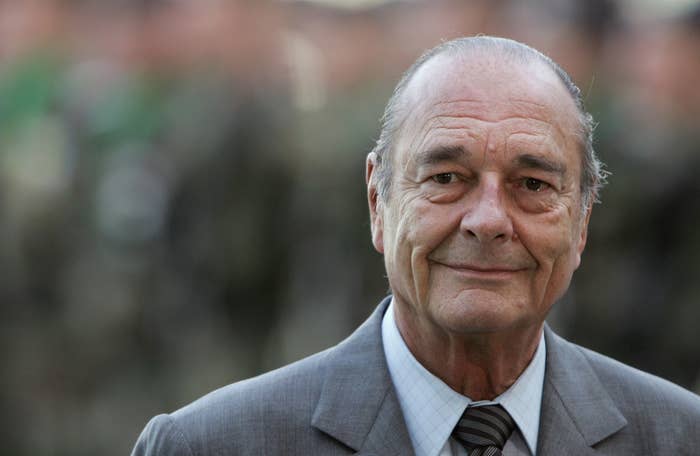 France's former president Jacques Chirac, known as "the Bulldozer," has died at home surrounded by his family. He was 86.
"President Jacques Chirac died this morning surrounded by his family, peacefully," his son-in-law told AFP this morning.
Chirac served two terms as French president between 1995 and 2007, taking the country into the single European currency. A statement from the European Commission's Twitter account said its president, Jean-Claude Juncker, was "devastated" by the news. "For him, Europe is not only losing a great statesman, but also losing a dear personal friend," it read. "His legacy for France and the European Union will stay with us forever."
Chirac, however, was perhaps best known for his staunch opposition to the second Iraq invasion — a stance that put him dramatically at odds with then–US president George W. Bush. "War is always a last resort. It is always proof of failure," he said in the week leading to the US invasion of Iraq. "It is always the worst of solutions, because it brings death and misery."
Chirac had dipped out of the public eye in recent years after suffering from a string of health problems. In 2005, he endured a minor stroke while still in office, and in recent years, he reportedly suffered from a degenerative neurological disorder.
His later years were dogged by controversy. In 2011, he was convicted of colluding in the creation of fake jobs for party workers during his tenure as Paris mayor and given a two-year suspended sentence.
Despite this, Chirac remained a popular figure in France.
Chirac was born November 29, 1932, in the Geoffroy Saint-Hilaire clinic, the only child of Abel François Marie Chirac and Marie-Louise Valette. As a boy, he was educated privately, completing his studies at Institut d'Études Politiques de Paris, as well as studying for a term at Harvard University and the École Nationale d'Administration (ENA). After leaving ENA in 1959, he became a civil servant.
His political career was launched in 1962 when he was appointed the head of prime minister Georges Pompidou's personal staff. Pompidou referred to Chirac as his "bulldozer," a characterization that would follow Chirac's political career. Chirac held a number of positions in Pompidou's government and was thought of as something of his protege.
In 1977, he became Paris mayor, a position he held until 1995. Following his departure, he served for two decades on the opposition, making two unsuccessful runs for the presidency during this time.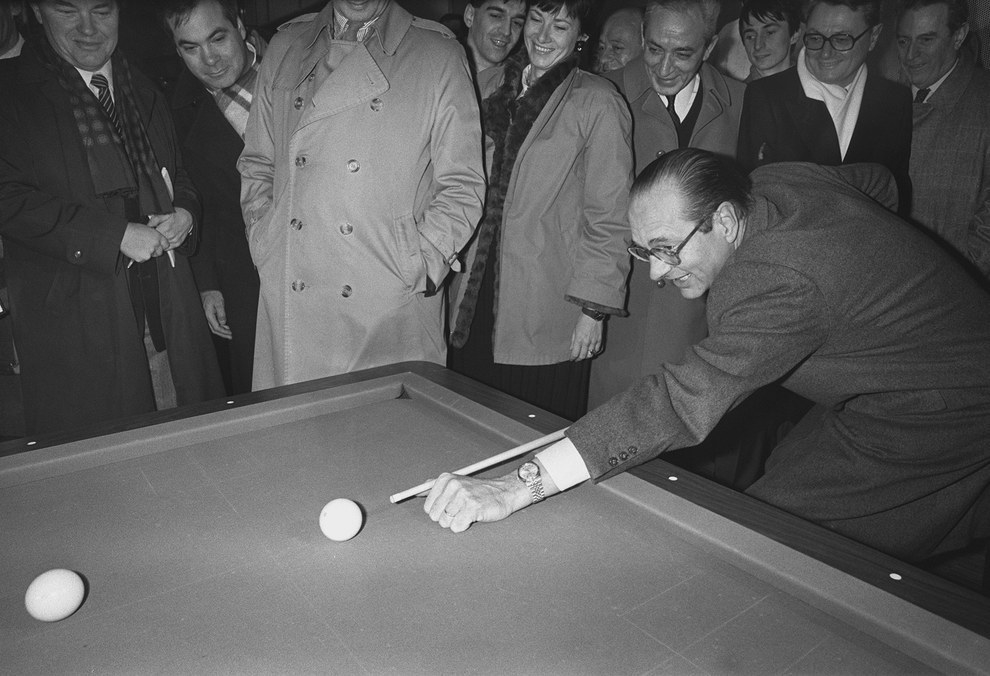 Eventually, in 1995, Chirac was elected after running on a platform promising to heal the "social fracture" in French society. However, his first term was marked by widespread strikes and social unrest.
He was dramatically reelected in 2002, after far-right leader Jean-Marie Le Pen was put through to the second round of voting, displacing the then-PM Lionel Jospin. Thousands protested in Paris after the vote, with the Guardian reporting one man held aloft a banner reading: "Ashamed, ashamed to be French." Disgust at Le Pen's anti-immigration politics translated into an 82% landslide for Chirac.
Chirac's second term was marked by an increasingly strident foreign policy, as he aligned with Russian leader Vladimir Putin (who he described as "a personal friend") against Bush's Iraq invasion plans.
Evaluating his tenure, the Economist noted in 2007 that Chirac had inherited a country in 1995 divided by debt and unemployment — and had left it in much the same position. His presidency peaked during his opposition to the Iraq war, when he enjoyed approval ratings of 60%, but by the time he left office, those figures had plunged to 29%.
In 2002 he survived an assassination attempt on Bastile Day after a lone gunman targeted him with a rifle hidden in a guitar case.
Post his presidency, he launched the Fondation Chirac in June 2008. It advocates for peace through five measures: including conflict prevention, access to water and sanitation, and preservation of cultural diversity.
He is survived by his wife Bernadette Chodron Chirac, who he met as a student and married in 1956, and their daughters Claude and Anh Dao Traxel. Their eldest daughter, Laurence, died in 2016.