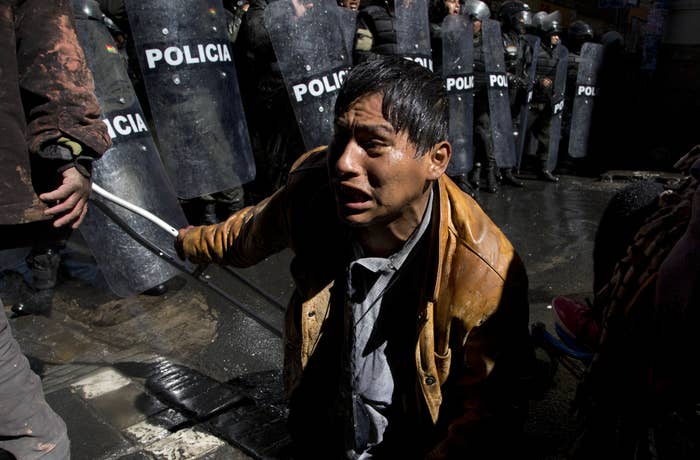 Disabled protesters clashed with police in Bolivia this week outside the president's office as they demanded more financial support from the government.
The demonstration, which took place in the nation's capital, La Paz, turned ugly, with police officers and demonstrators accusing each other of engaging in violence.
The police claim some protesters in the crowd used knives and crutches to lash out at officers in riot gear.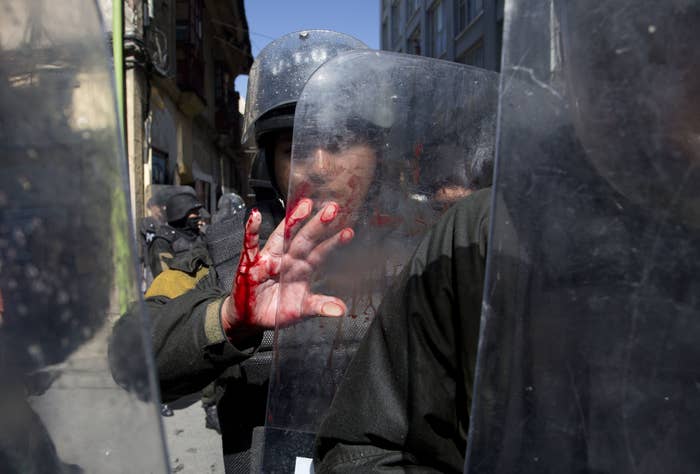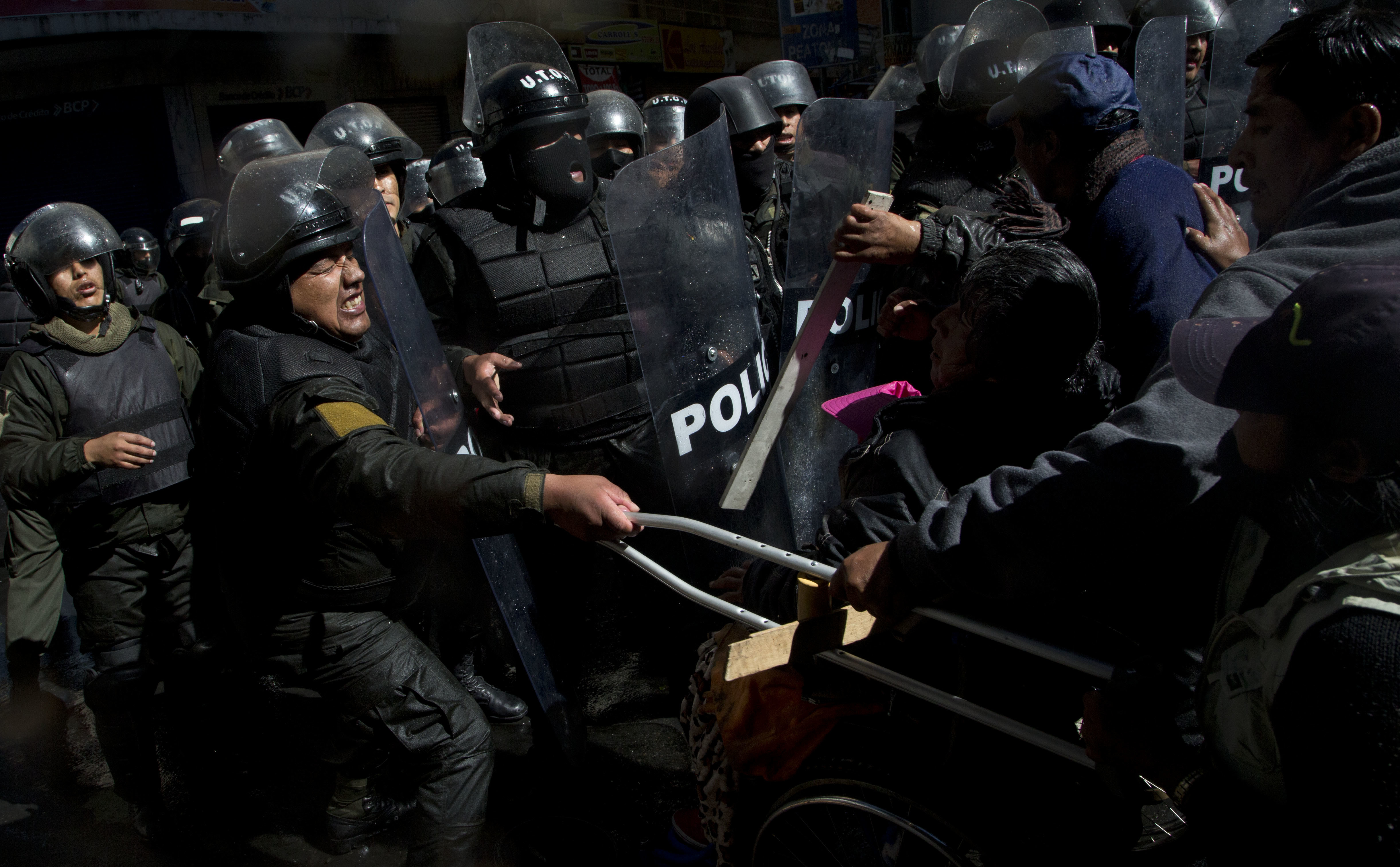 But photographs also show disabled activists being blasted by high-pressure water cannons.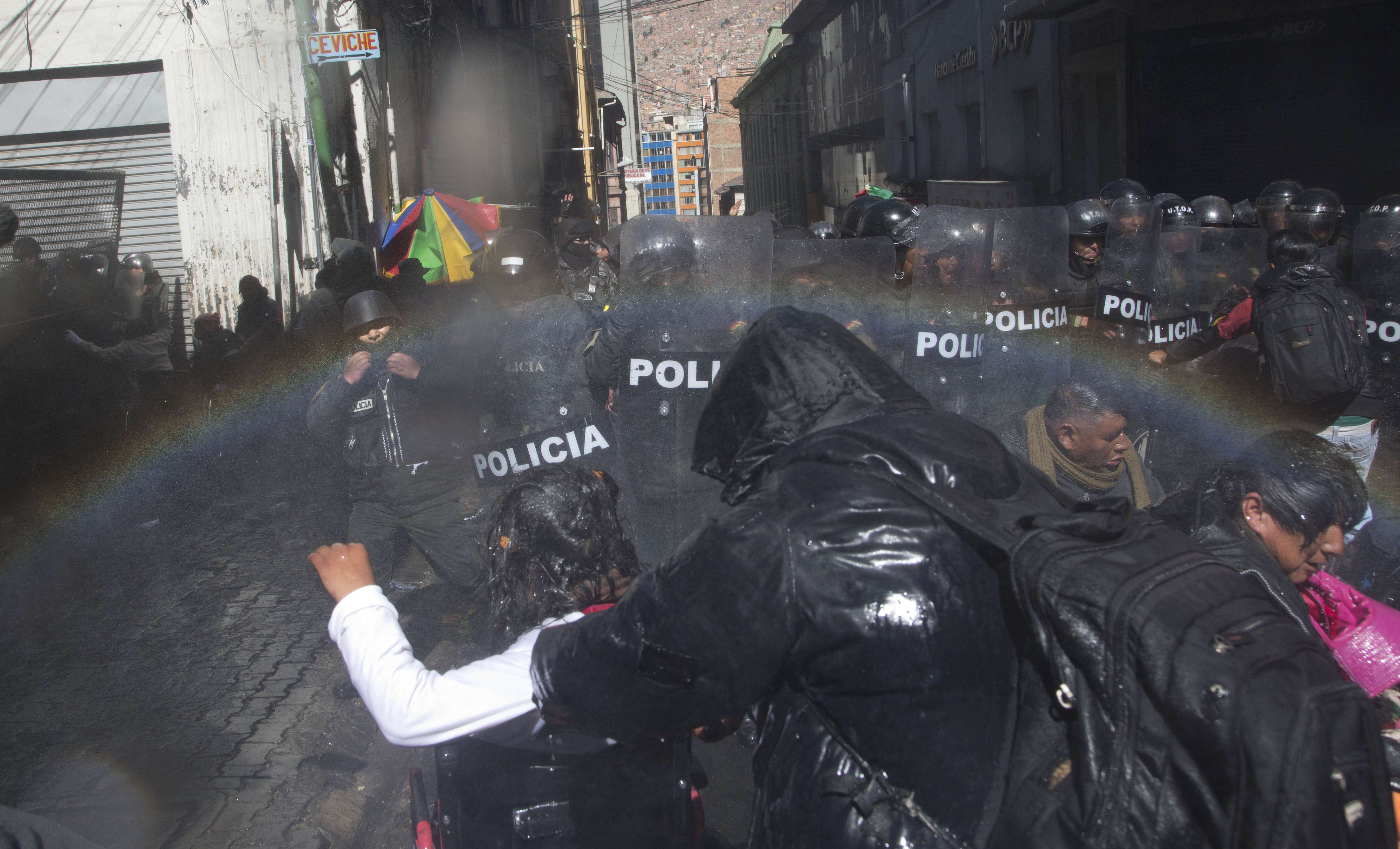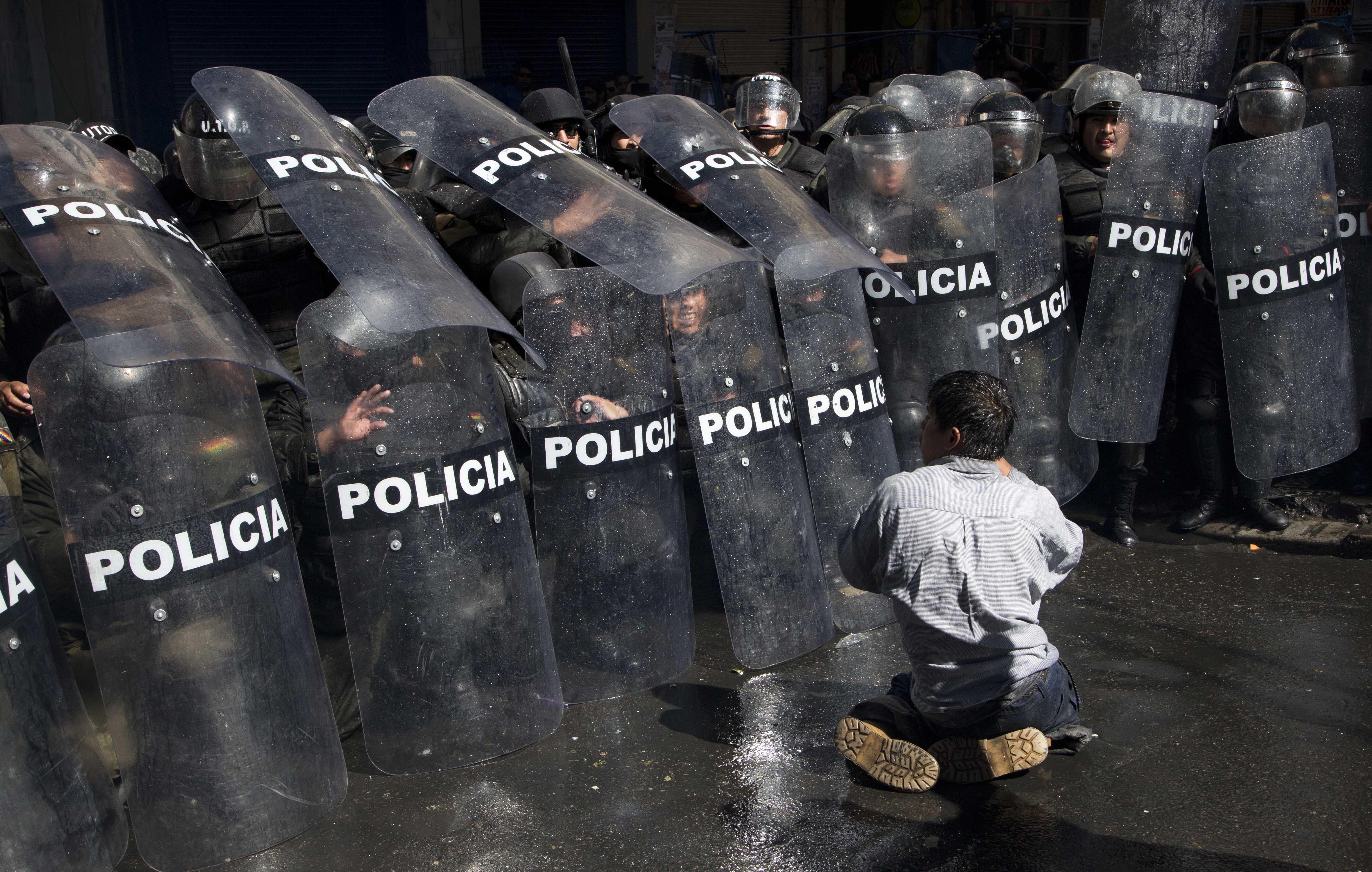 It was the latest incident in a long-running row over the financial support of roughly 388,000 Bolivians living with a disability.
They currently receive $143 annually, but activists are now asking for 500 bolivianos (roughly $73) every month. They want the government to change the way support is paid — switching from a yearly stipend to monthly payments.
The protests ignited on 21 March when a group of disabled people marched from the city of Cochabamba to the capital, a journey of almost 400 kilometers (nearly 250 miles).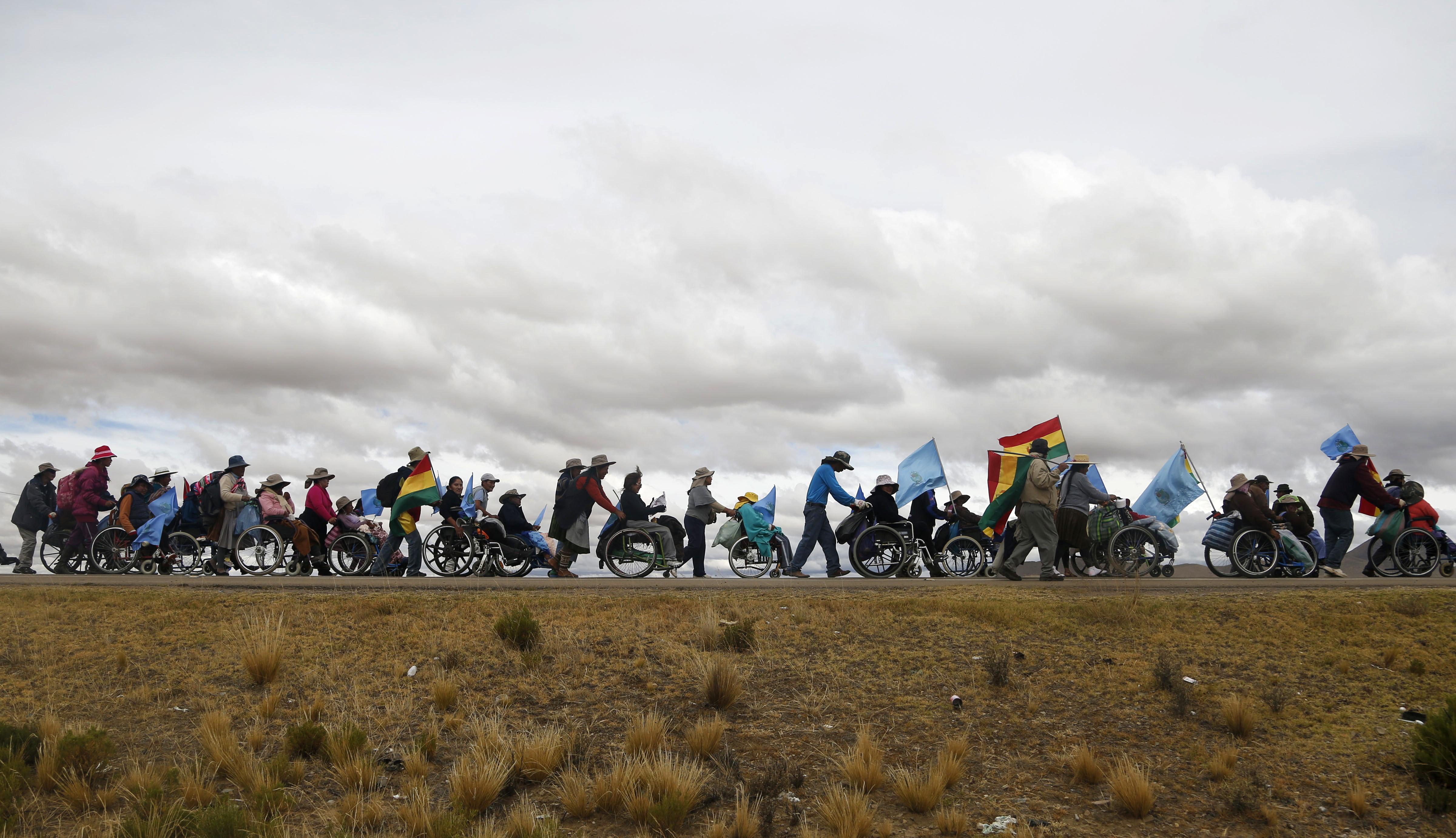 When they eventually reached the capital, protesters camped in the city and continued their demonstration.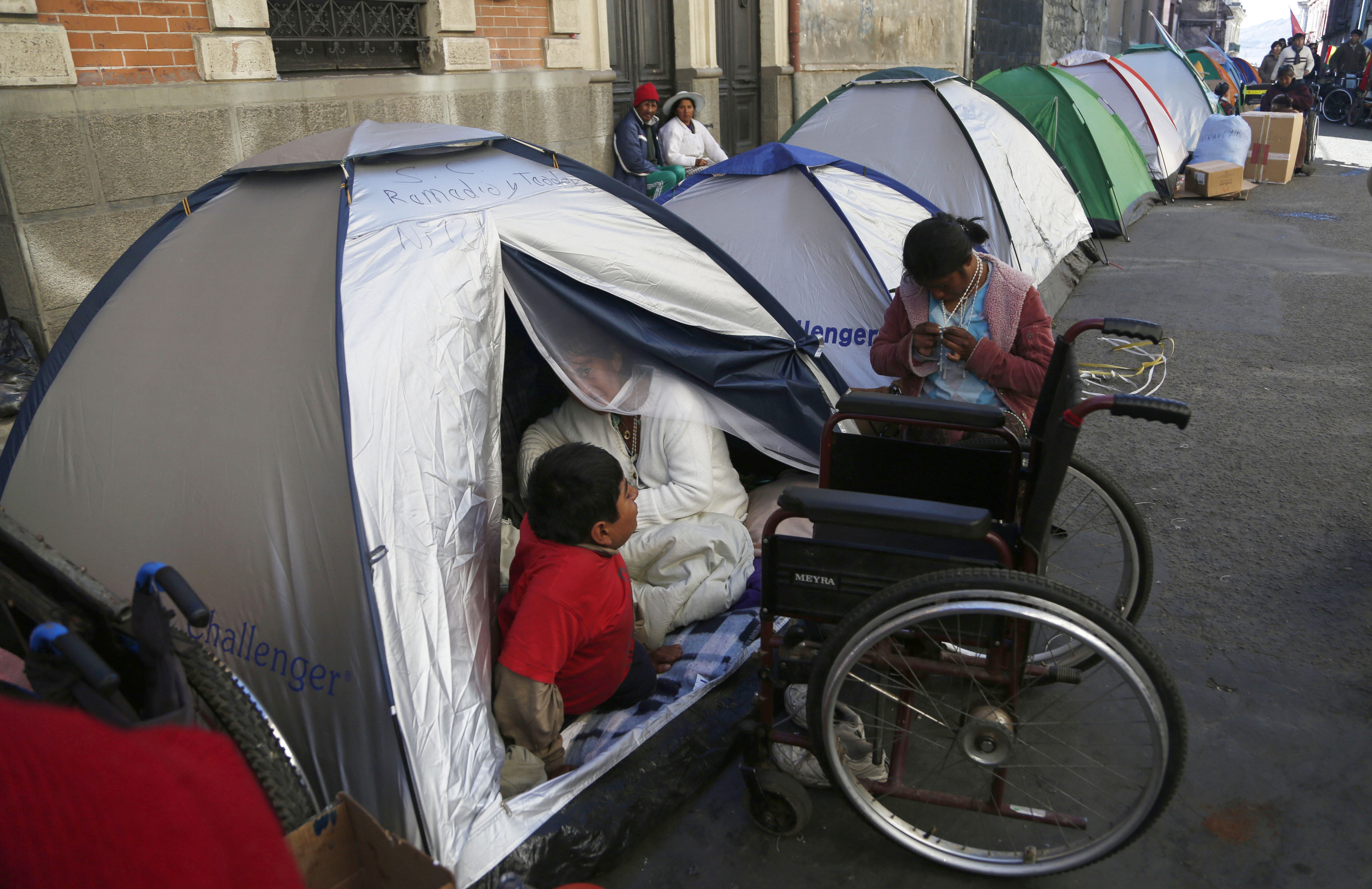 In April, protesters back in Cochabamba suspended themselves from the Blanco Galindo bridge — which connects the city with the rest of the country — in a publicity-grabbing stunt.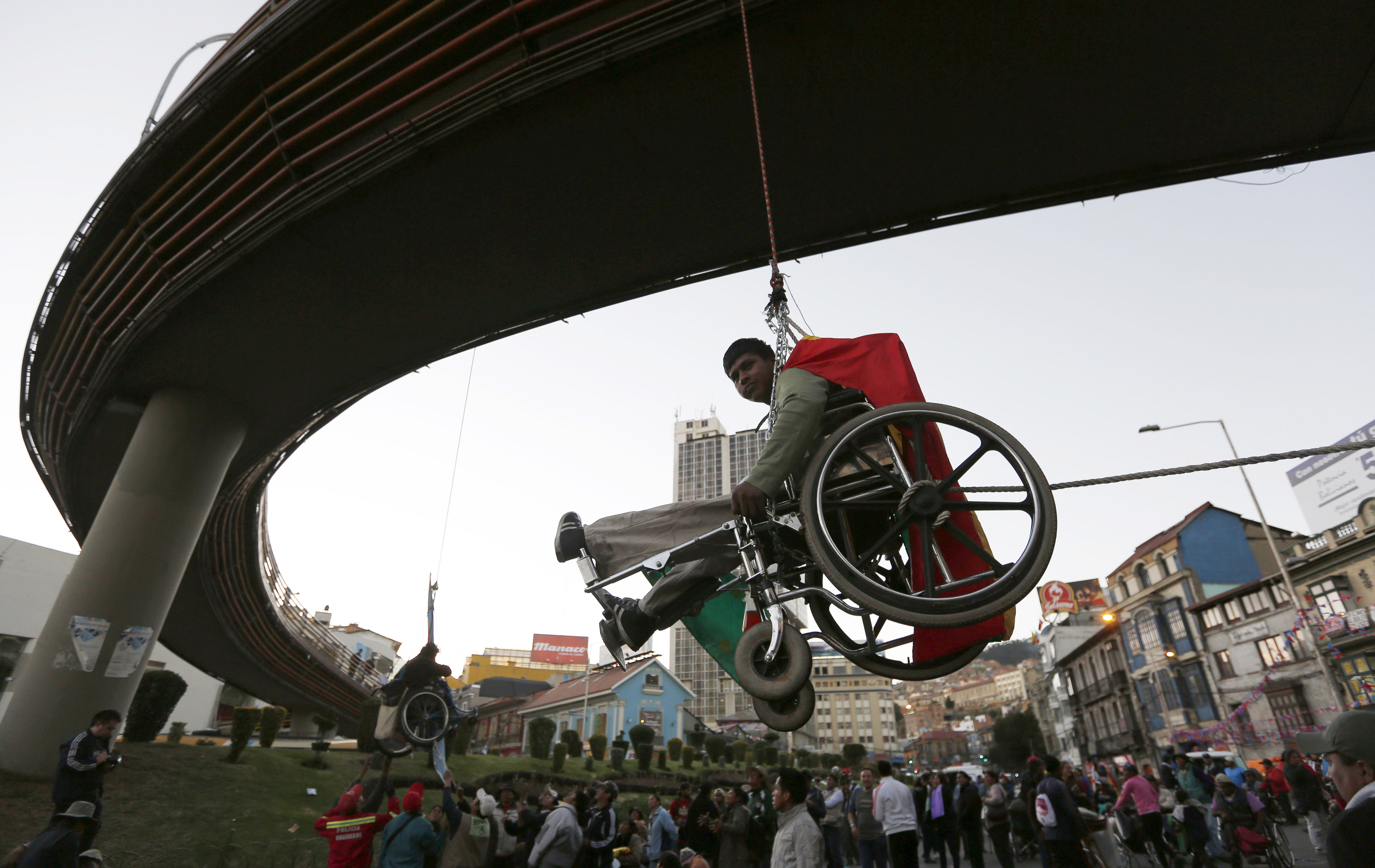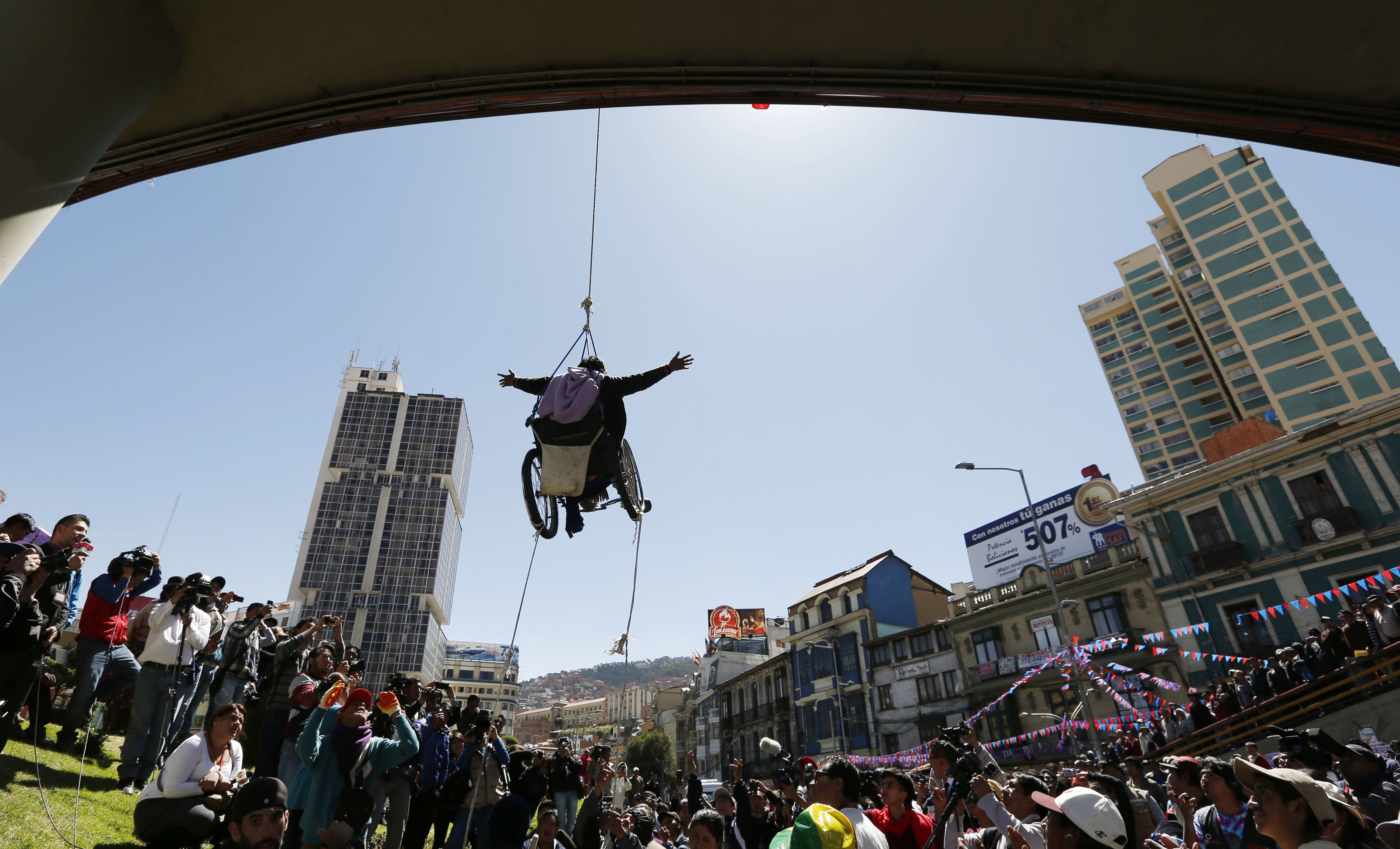 Although improvements have been made, particularly in 2012, when President Evo Morales pledged his support for the General Law for Persons with Disabilities, progress has been slow and campaigners have grown increasingly frustrated.
And Morales' government has rejected the latest demands from activists.
The government claims recent protests are the result of a small and disaffected group of activists and do not reflect how the nation feels as a whole.
"We have now a small, intransigent group who refuses to accept the 42-point deal we have reached with disability groups," the Interior Ministry said in a statement. "We believe this type of action is aimed at generating conflict, clashes, and violence."
But the demonstrations show no sign of calming down.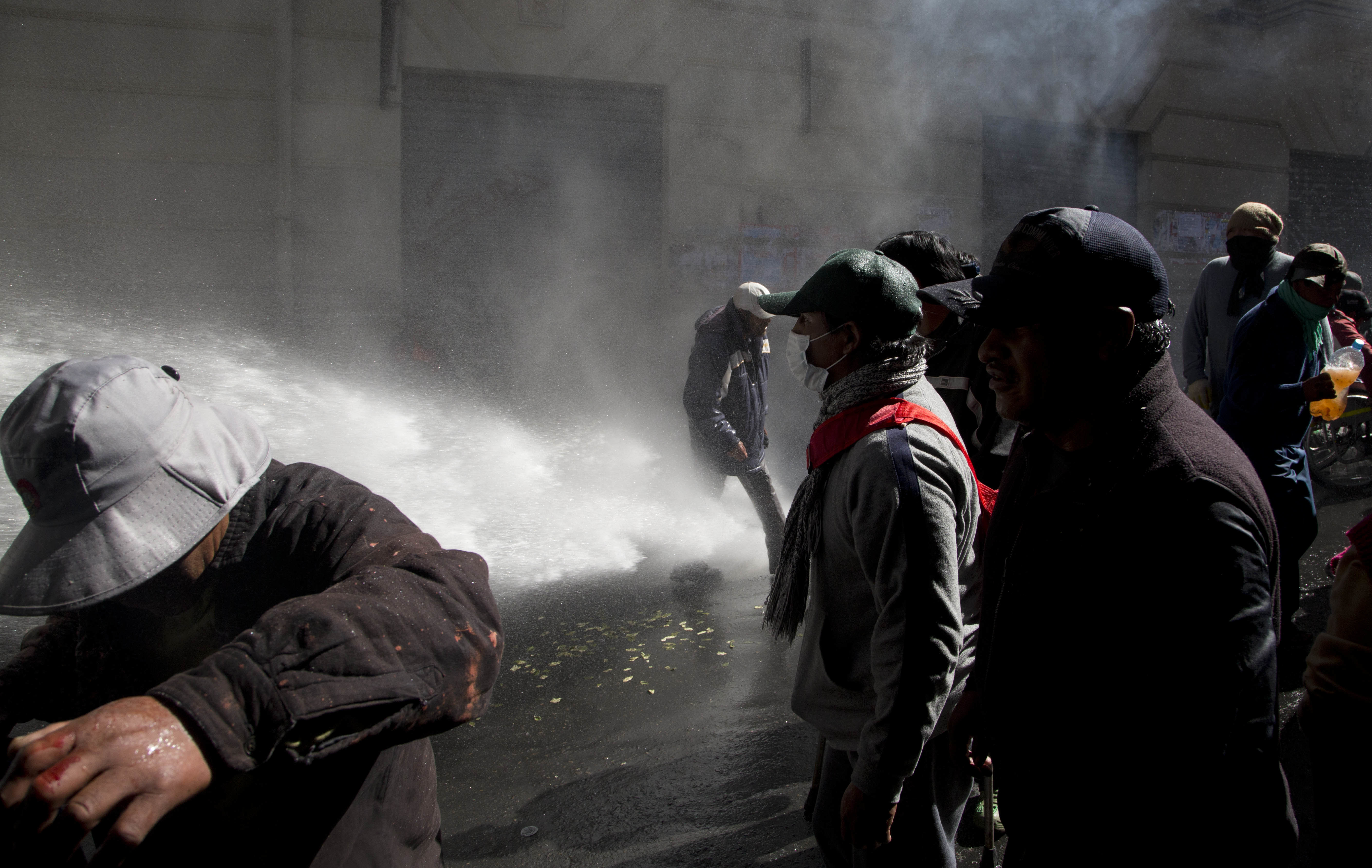 On Wednesday, activists were prevented by police from reaching the national presidential palace, where they had hoped to demonstrate.